This is extremely quick and easy to make countdown calendar.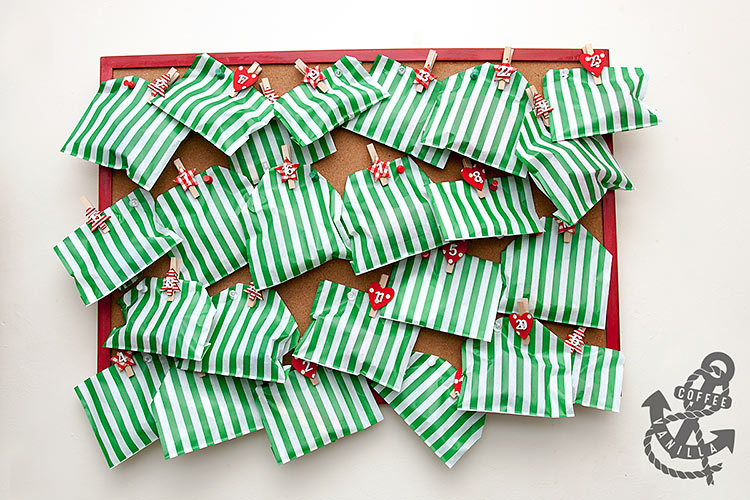 Last year I spent two evenings wrapping each gift in pages from old London A-Z so this year I wanted to go for something less time consuming, especially that I had to make two calendars. Similar to last year, where I separated two boxes of Lego into 24 portions each for my girls, we decided to pack something other than sweets.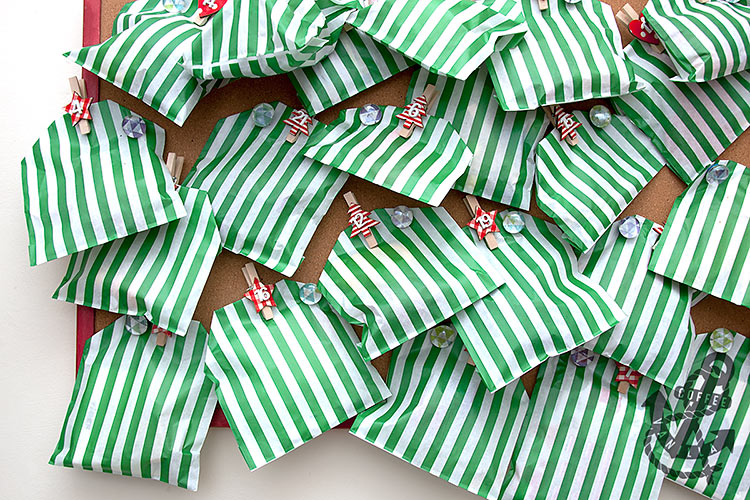 Each of the 24 packets contains mini craft set, for instance: beads with cord to make bracelet, plain Christmas bauble with papers to decorate it etc. I actually made couple extra bags so they could start crafting straight away. I will reveal more shortly… but from 1st of December we will be posting daily content of the bags on Instagram so don't forget to follow us if you are curious what is inside…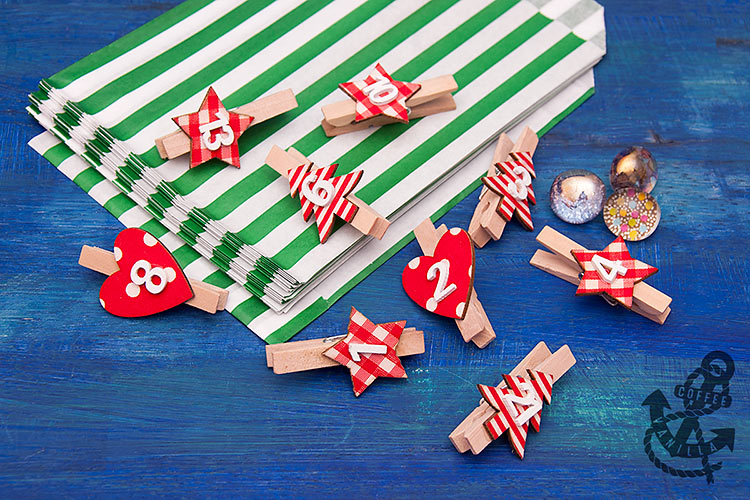 MATERIALS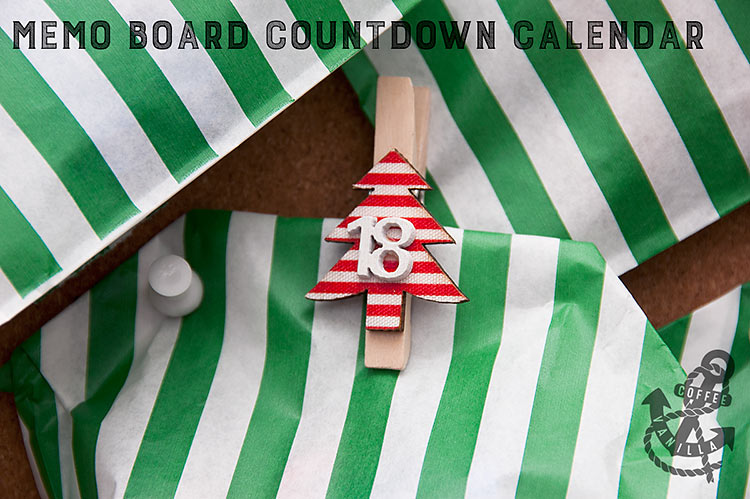 for the glass thumb tacks
thumb tacks or plain flat pins
wrapping paper to decorate
paper glue
all purpose glue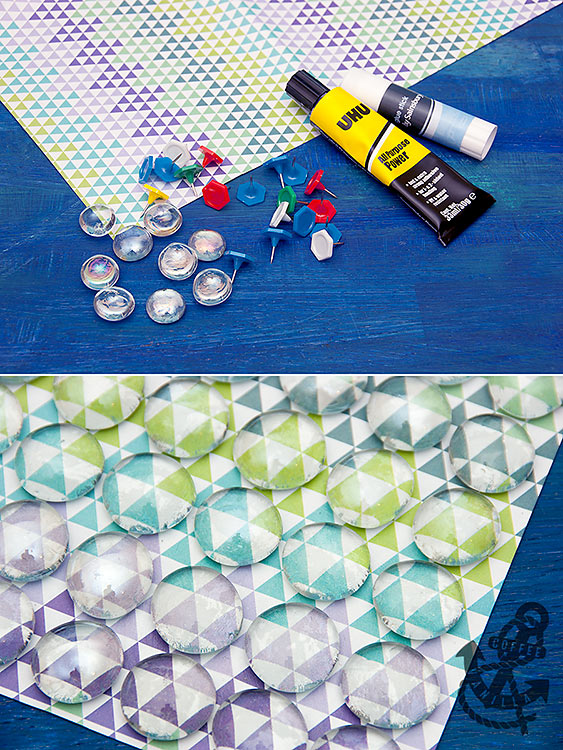 METHOD
To make the pushpins use paper glue to stick pebbles onto the paper.
Cut them out and then use all purpose glue to stick the pins.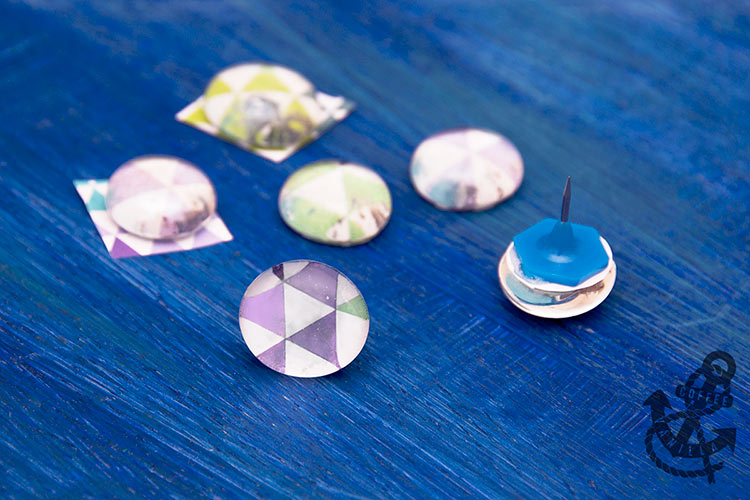 CALENDAR FILLERS – CRAFTY MINI SETS IDEAS
Below you can see what we actually had in the calendars this year… daily updates can be found for the next 24 days every morning on our Instagram and later in the evening here, stay tuned!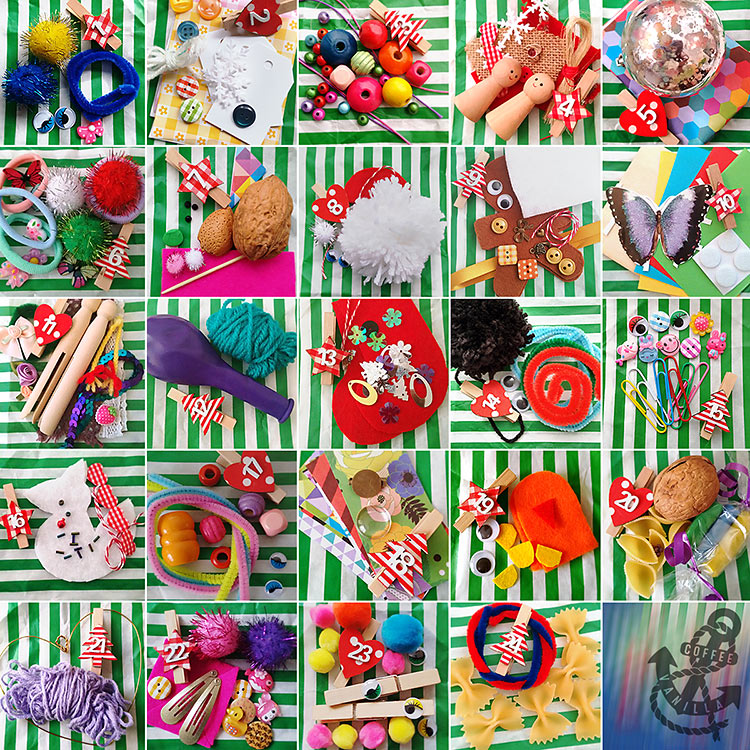 wooden bead doll bracelet (for the 5 year old one) & macrame bracelet with cat's eye beads (for the bigger one)
DIY hair ties with pom-poms, buttons and embellishments
felt Christmas tree ornaments / gingerbread men
clothes peg dolls
yarn baubles / balloon ball
felt Christmas tree ornaments / stockings
felt Christmas tree ornaments / squirrels or foxes (not sure)
acrylic or glass pebble crafts – badges / brooches
felt finger puppets
play dough / modeling clay creatures
yarn baubles / wire heart
DIY hair clips with felt, pom-poms, buttons and embellishments
laundry peg caterpillars
pasta butterflies and other pasta crafts
I also prepared plain cardboard box (which I decorated with wrapping paper and glitter) with all tools and additional items they will need: scissors, needles, brushes, acrylic paints, varnish, glitter, threads, glue, tape etc.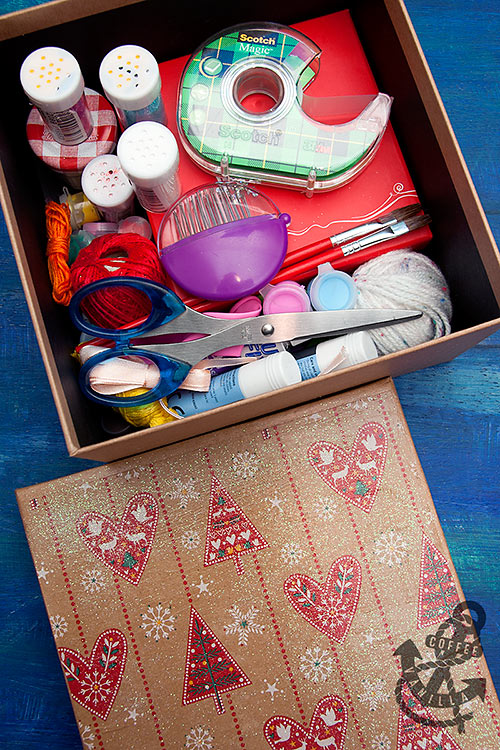 more ideas to try
NOTES
If you find that craft every single day for 24 days is a bit too much, let kids save some of the crafty sets for later, they will come very handy during holidays when they will have lots of free time on their hands. My girls are keeping up so far, except for one bag (from the 7th) that we did not get around to do it, yet.
Some more quick and easy projects can be found in our 30 Minutes Crafts section or in Winter Holidays – Crafts for Kids article.
More countdown calendar ideas from previous years.
More craft ideas.
More seasonal articles.
More paper crafts.
More ideas for Christmas & New Year.
Couple creative gift wrapping ideas.
DISCLOSURE: This post contains some affiliated links.