Methylchloroisothiazolinone (MCI) / Methylisothiazolinone (MI or MIT) / Isothiazolinone (Kathon CG)  / Benzisothiazolinone (BIT) is harsh preservative and biocide (full list of possible names below) causing allergic reaction all over the globe – everything from swollen eyes; dry, bleeding skin; itchy patches to hands full of blisters…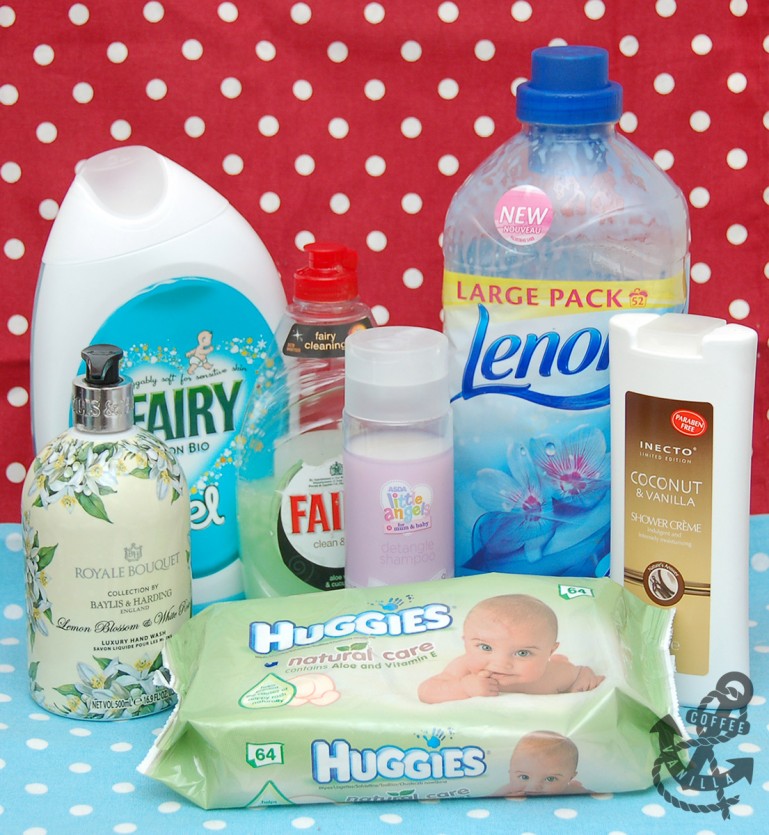 all of those products contain one or more of isothiazolinone mixes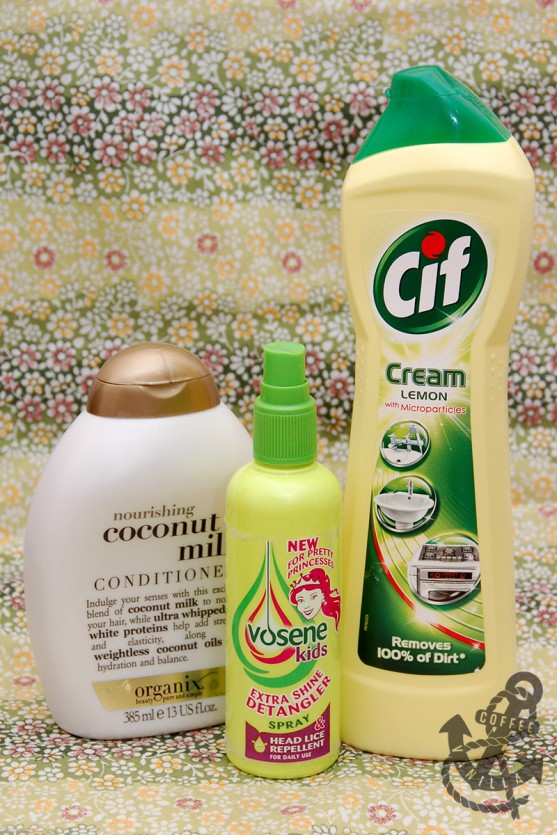 and some more products containing MIT & BIT
It has been even named as the Allergen of The Year 2013. Looking at some of the images from other people affected my reaction is nothing comparing to them.
I feel especially bad for babies with red patches and rash all over the faces and bottoms (sometimes very similar to nappy rash) from using the wipes by unaware mothers… so please share this with your family in friends, especially if they have children. My little one had eczema for the first few years of her life and once we stopped using wipes it went away almost completely…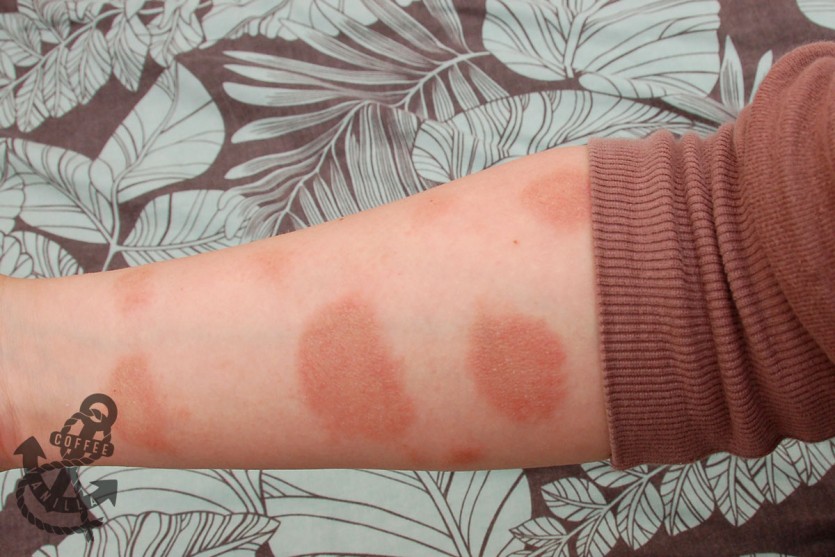 I got some patches on my arms, neck, face, breast and around my eyes. At first it was just redness that turned into bumpy, itchy, dry, burning patches that get irritated even from water alone… There were nights when my husband had to hold me down for me not to scratch, even now few weeks after I stopped using almost anything (except for pure olive oil soap) and basic cosmetics from health store, my allergy affected skin is still itchy and sensitive.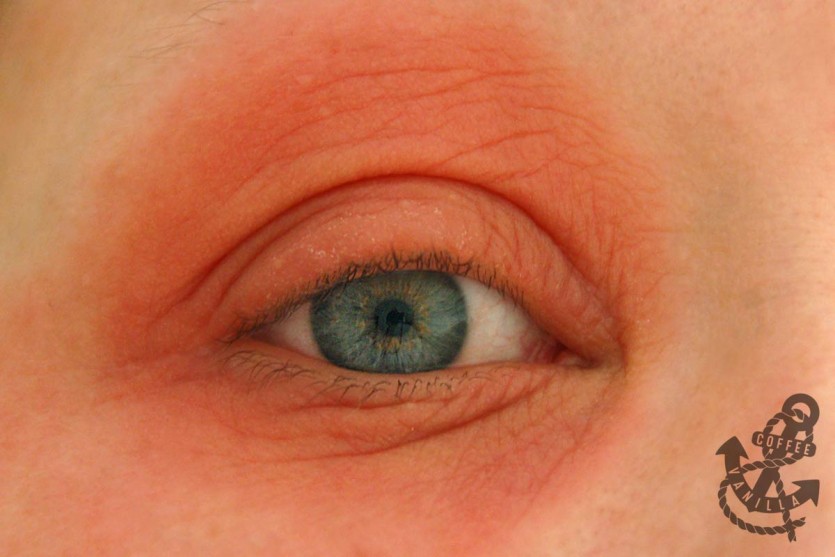 I've been writing previously about my my struggle with eczema. I was blaming natural things such as stress, pollen, dust or mold for my terribly swollen eyes and itchy skin but then I came across (thanks to Stephanie – one of the readers) info about MIT and I was shocked to see images of hundreds of people with the same symptoms that I had over last 6 months… yes, 6 months (!) My allergy has started in October 2013 and now in 2014 I'm still struggling with it.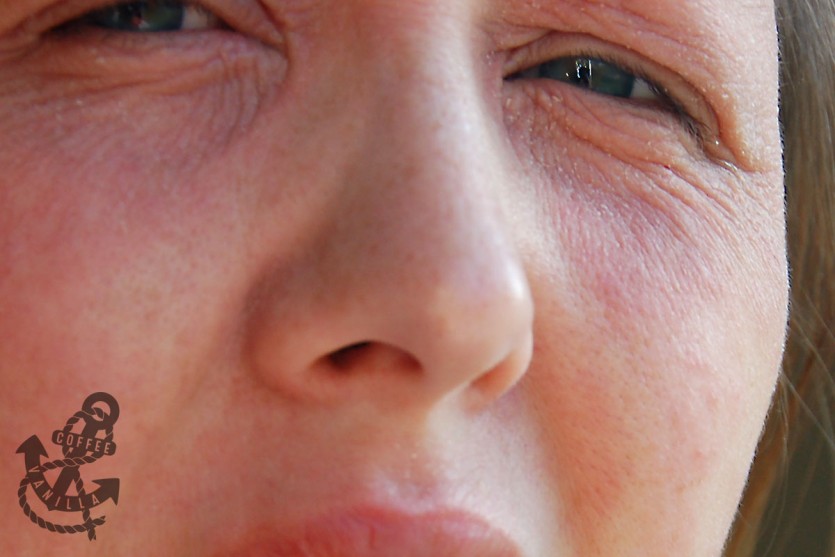 I have found many products containing those chemicals, often products that supposed to be gentle: for sensitive skin or babies… What surprised me the most is that companies producing eco friendly, organic, paraben free, nasties free, allergy tested cosmetics are stuffing their product with MIT as well (!)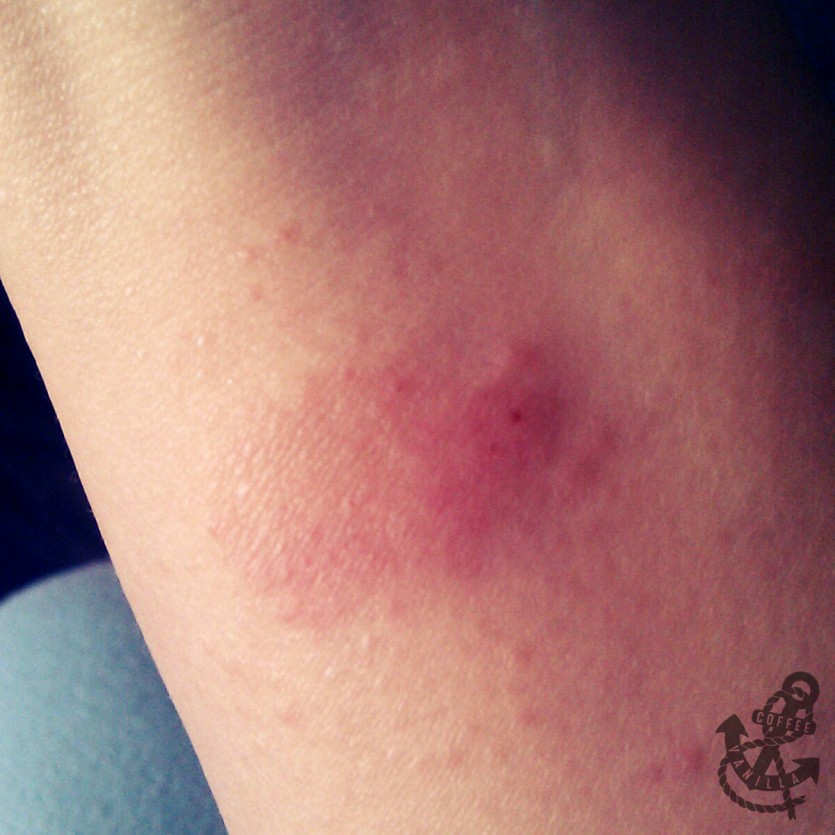 Products containing deadly MI / MIT & other Isothiazolinone mixes
Alternative names: 2-Methyl-4-isothiazolin-3-one, 5-Chloro-2-methyl-4-isothiazolin-3-one, Acticide, Algucid, Amerstat 250, Benzisothiazolinone (BIT), Caswell # 572A, Euxyl K 100, Fennosan IT 21, Grotan, Grotan TK2, Isothiazolinone (Kathon), Kathon CG, Kordek, Methylchloroisothiazolinone (MCI), Methylisothiazolinone (MIT or MI), Mergal K7, Metatin GT, Mitco CC 32 L, Microcare, Neolone, Optiphen MIT, OriStar MIT, ProClin, SPX, Zonen MT
Ecover bio and non-bio laundry gels (yes, this Ecover – the brand that supposed to be good for us and enviroment)
Ecos laundry liquid (100% All Natural??? I don't think so!)
Huggies baby wipes (pictured)
ASDA Eco-Friendly washing up liquid
Febreze Air Effects air freshener in aerosol
Inecto Coconut & Vanilla Shower Crème (pictured)
Daz – liquid laundry detergent
Fairy – gel laundry detergent (pictured)
Fairy – dish washing liquid (pictured)
Balys & Harding – most of the hand washes and hand creams (pictured)
Asda's Professional Formula hair mousse
Asda's Little Angels detangling baby shampoo (pictured)
Timotei Golden Highlights Shampoo
Vosene Kids Extra Shine Detangler Spray & Head Lice Repellent (pictured)
Organix Coconut Milk Conditioner (pictured)
Cif Cream Cleaner (pictured)
Molton Brown hand wash
5 Star white board cleaner in spray
Dove Go Fresh and most other Dove's body washes
Funky Farm Bath & Shower Gel for kids from Baylis & Harding
Pantene Pro-V shampoos
Head & Shoulders shampoos
Lilly's Eco Clean laundry products
many wet colour cosmetics such as mascaras, foundations, lip glosses etc.
some wall paints
glue in some trainers and rubbery / plastic shoes
antibacterial shoe insoles and other products stated to be antibacterial or anti mould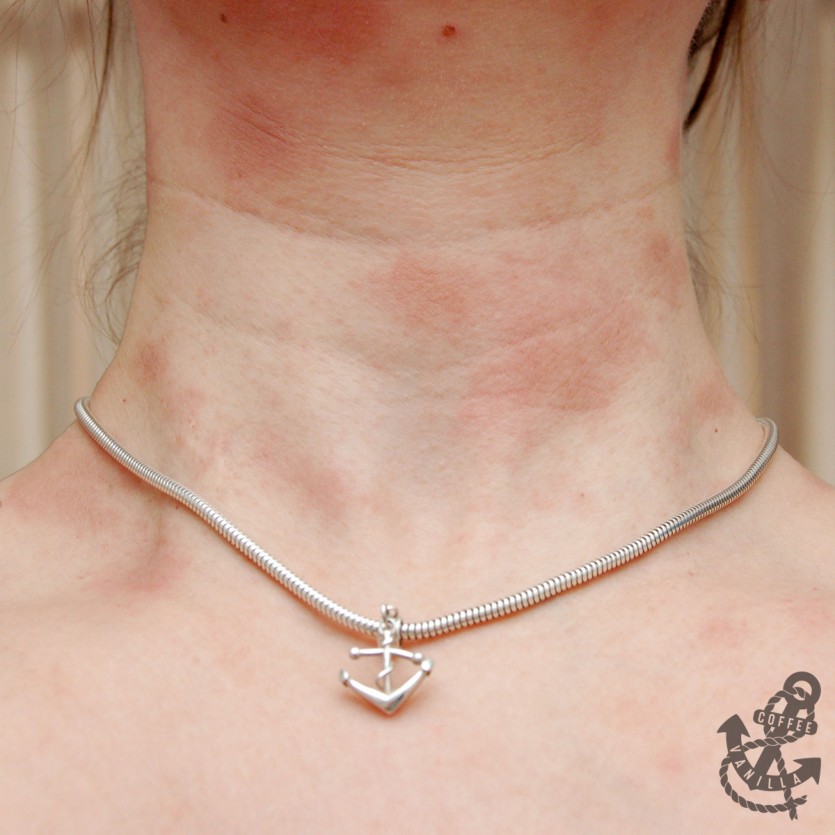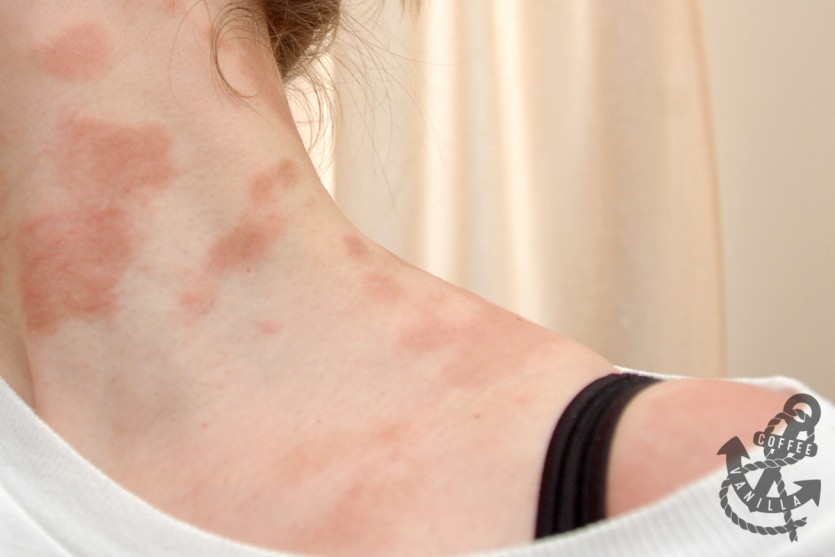 GOOD PRODUCTS that are MIT (and other harmful chemical) free
Alba Botanica Hawaiian sunscreen, Hawaiian shampoo, lip balm and other products from the range
Dr. Organic's Manuka Honey Rescue Cream, Pomegranate Cream, Lavender shampoo, Lavender roll on, Organic Virgin Coconut Oil Monoi Moisture Melt Body Oil, Organic Rose Otto Cleansing Milk, Moroccan Argan Oil Skin Lotion and other products from the range and many more
Halos n Horns (the products are MI free but they do contain Diazolidinyl urea which is Formaldehyde / Formalin releaser, it irritates skin, especially parts affected previously with MI)
Oliva – pure olive oil soap bar
pure, food grade oils such as sweet almond oil from KTC (great to remove make up and moisture dry skin)
Bentleys Organic shampoos & conditioners
Hydromol ointment (3 in 1 emollient with no fragrances, colourings, additives or preservatives)
BioD household cleaners and laundry detergents
JĀSÖN Aloe Vera deodorant stick, shampoos, hair conditioners and more
Dessert Essence Coconut Hair Defrizzer & Heat Protector
Avalon Organics tea tree shampoo
Beautiful Movements Cosmetics 100% pure mineral foundation, eye shadows and mascara
DoubleBase gel
If you are not sure if the product you are about to buy is safe for your skin check Skin Deep database, they have also handy smartphone app to check names or even scan product bar codes on the go.
UPDATE
I could not manage my allergy on my own, having had it for so long my patches become so sore, itchy that I could not leave the house, especially when it was sunny… my skin was on fire. I decided to see different doctor / dermatologist who finally didn't blame it on stress or dust and gave me steroid ointments (lanolin not water based) and Hydromol – soft candle ointment (without addition of water again). She gave me also different pill antihistamines to take for next 30 days. Within 24 hours my skin almost completely stopped being itchy and patches started fading away. The doctor told me it will take couple of weeks / months before my skin will get back to normal.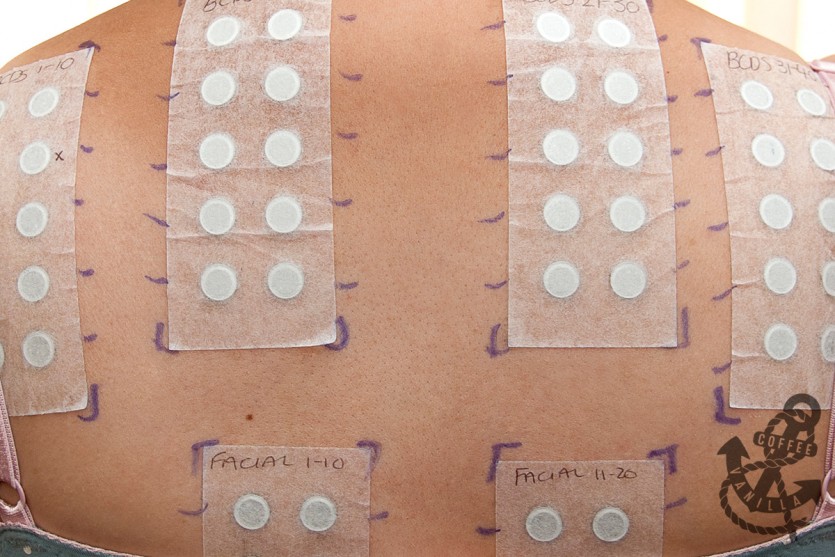 In meantime I'm having patch test done to see if I'm allergic to anything else, other preservatives etc. There is 60+ cosmetic ingredients and fragrances on those patches, including MIT and it's variations. I have to keep them on for the next couple of days. Will update this post with results shortly.
Update 19/7/2014
After the whole 5 days of wearing itchy plasters on my back (in July's hot weather) and struggling to bathe without wetting my back, the patch test showed allergic reaction to formaldehyde / formalin alone (!) On the positive note the dermatologist at the hospital has confirmed that I have MI allergy from eczema on my face, arms and neck. Apparently the MI mix they are applying in the patch tests is not the latest formulation that cosmetic /chemical companies are using plus the strength of MI on the test is 10 times weaker than in actual products so generally the patch test is useless (!) The hospital has tied hands, despite numerous requests of pure MI to test, they have never received it and there is bunch of other patients (not only me) that need to be tested. I was advised to try to stay clear from anything containing MI and in case of contact eczema use strong steroid cream… something I knew already, before even starting the tests.
Update 27/7/2014
The perfectly round patches on my arms were not contact eczema but from the inside, either because my body had enough of all that MI or because we have just moved to the the new flat, still smelling of paint and many brands of wall paints do have MI in them so I was inhaling it for a longer while before the paint finally has dried out completely. I was also informed by Sam (one of the readers) that some particleboard furniture may contain formaldehyde and we have just bought couple of things for kids' room from Ikea about the same time. It is used also in clothing, especially one that is easy iron and memory foam products such as pillows or mattress toppers.
Formaldehyde (also known as Methyl aldehyde, Methylene glycol, Methylene oxide, Formalin or Formol) is released from preservatives and other chemicals such as: 2-bromo-2-nitropropane-1,3-diol, Bakzid P, Biocide DS 5249, Bronopol, Dantoin MDMH, Diazolidinyl urea, DMDM hydantoin, Dimethylolmethyl, Dowicil 75, Dowicil 200, Hexamethylenetetramine, Germall II, Germall 115, Glydant, Glycine, Grotan BK, Grotan HD2, Imidazolidinyl urea, Methanal, Methyaldehyde, Methylene oxide, Morbicid, Myacide BT, N-(Hydroxymethyl) Glycine Monosodium Salt,  Onyxide 200, Oxymethylene, Paraformaldehyde, Parmetol K50, Polyoxymethylene urea, Preventol D1, -D2, -D3, Quaternium 15 (quaternary ammonium salt), Sodium Hydroxymethylglycinate, Triadine-10, Tris Nitro, Triadine-10, Vancide TH and Veracur.  It can also hides as tosylamide / formaldehyde resin in nail varnishes.
I checked all of the products in the house and found formaldehyde only in Blue Magic hair conditioner, which I haven't been using personally, I could also get in contact with the formaldehyde but not on my face so the MI is still the only one to blame for most of the problems.
Update 31/7/2014
I have found on my phone couple of photos taken over the months showing some of the worst days / mornings.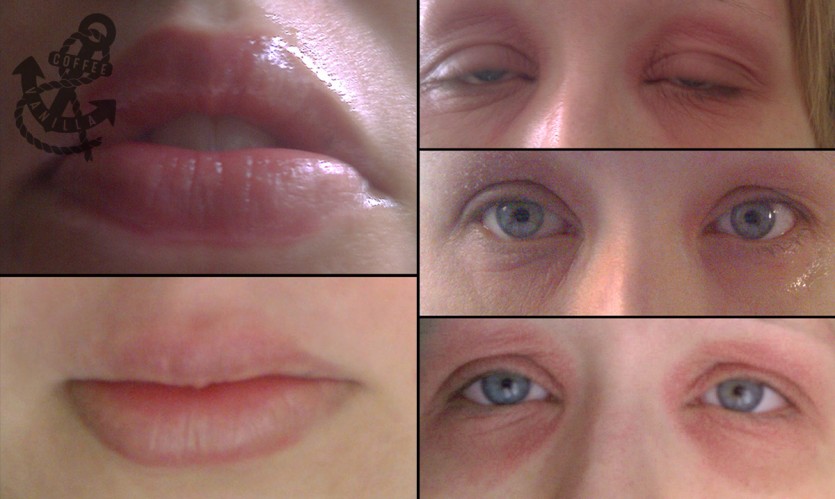 Allergy affected swollen and itchy lips & swollen, itchy, burning, watery, inflamed eyes and peeling eyelids.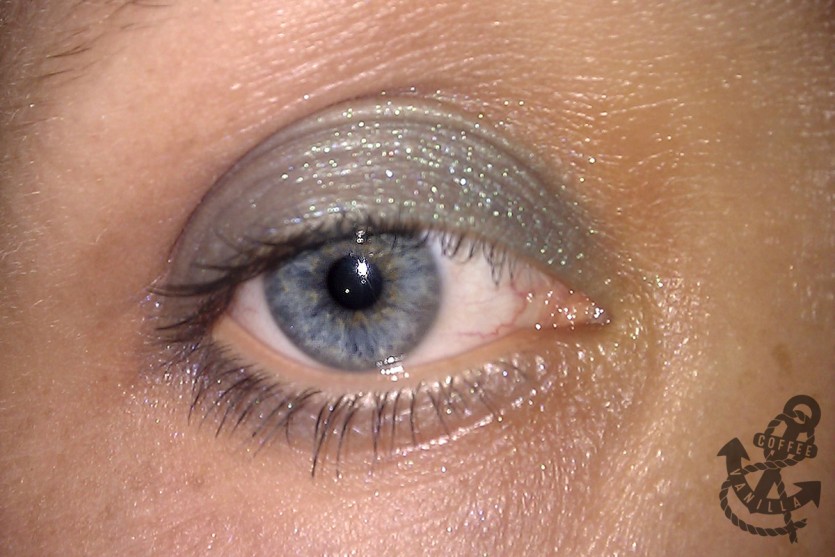 Post allergy eye: the skin is still damaged but it is healing since I don't use any products containing MI (I used here nasties free Beautiful Movements Cosmetics eye shadow and mascara).
Update 29/1/2015
Started using Protopic (Tacrolimus) ointment prescribed by my doctor to replace steroid creams which in a longer run are not good for the skin (make it thinner). Protopic suppress the immune system so it doesn't react to the triggers causing the allergic reaction. As it was expected (possible side effects listed on the leaflet) the ointment caused some horrible itching and burning sensation at first but my skin got used to it after couple of hours and now it seems to be doing actually some good. Red patches has faded away within 24 hours and skin seems to be moisturised / less flakey. The minus of this cream is that you should avoid sun exposure while using the cream, but for me living in UK it is not a problem as we are not getting many days of sun anyway. The ointment is also very sticky / oily so on my face I use rather at home, when I don't go out or at night as it is impossible to use it under the make up.
Update 21/11/2016
I'm off any allergy medication. I stopped using Protopic and antihistamine pills many months ago. I successfully managed to minimise my allergic reactions simply by eliminating cosmetics containing both of the mentioned above chemicals. Since January last year I had only couple minor incidents after using or touching something in the stores or cafes. One of them happened last week when I got massive burn under my wedding ring from washing hands using unknown liquid soap at my daughter's school. I usually carry soap bar with me but it was a school trip day, being in the hurry I forgot to take it. Below you can see how it looks even few days after the reaction… still painful and itchy.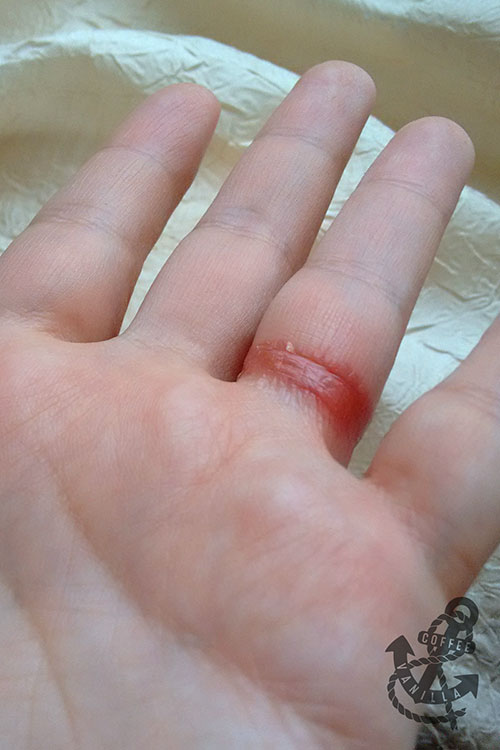 TIPS
If after getting rid of all cosmetics and household products containing MI you are still getting reaction consider that it could be: something in your partner cosmetics, allergy to other chemicals such as Quaternium 15 / Formaldehyde or other preservatives (there is plenty harmful chemicals out there), it could be dust mite or mould allergy, Formaldehyde in non-iron clothes, MI in rubber shoes and antibacterial insoles, MI in house paint, MI in glue or other craft products, something they use in your workplace, Formaldehyde in particle board furniture, air freshener, bubble solution for kids, perfume or liquid soap somewhere you visited, memory foam pillow or mattress topper, bacterial or fungal infection (from scratching), skin yeast infection (from prolonged use of steroid creams), toxic teabags, food allergies or even combination of few things at once… so best check with your GP to get professional advice and some tests done.
NOTES
If you suffer from MI & formaldehyde allergy read here about toxic nail varnishes containing the later chemical.
I will be updating above lists of products as soon as I get hold of something new, in meantime you can read more about MIT allergy here: BBC Watchdog – update, MIT Victims, Allergy to Isothiazolinone, Methylisothiazolinone and Chloroisothiazolinone, Izothiazolinone Mix Allergy, Products free of Methylchloroisothiazolinone/Methylisothiazolinone (aka Kathon CG) or if you are UK resident sign the e-petition to ban companies from using this chemical (!)
More articles about MIT and related chemicals: Dermatitis Caused by Preservatives ☆ Isothiazolinone.
DISCLOSURE: This post contains some affiliated links. I was not asked by anyone to write this article nor financially compensated by neither of the named companies. All opinions expressed here are my own.
DISCLAIMER: This article is for information only. Consult a doctor or other health care professional for diagnosis and treatment of medical conditions.