This is more of an idea rather than proper recipe but recently this is my daughters' favourite breakfast… Pan fried toasties are quicker to make than oven toasties so they are perfect on school days when we are always in a hurry.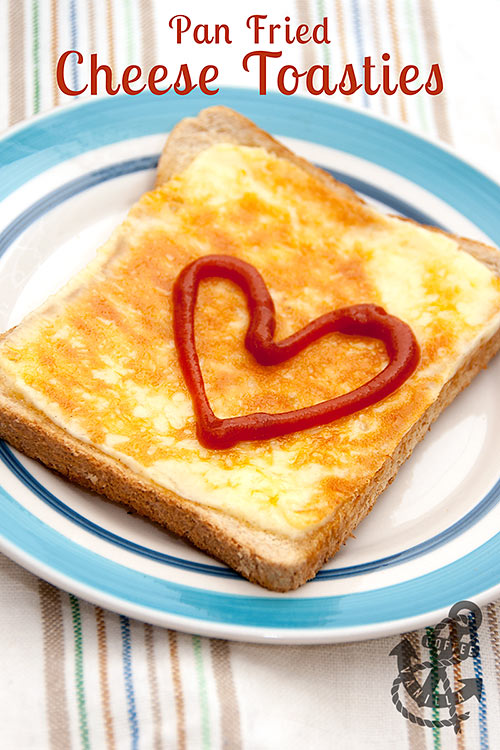 INGREDIENTS
2 slices of bread
mature Cheddar cheese (sliced)
tomato sauce – to serve
EQUIPMENT
large non-stick frying pan
2 pieces of baking paper, a bit bigger than slice of bread
spatula
METHOD
Place bread on frying pan and turn on the fire.
Top bread slices with cheese and continue heating until cheese starts to melt and bottom side of the bread is toasted enough to your liking (my girls like it very crunchy).
Top bread with baking paper pieces and turn the slices over.
Continue heating until cheese is all melted and starting to turn golden brown.
Transfer toasties to the plates and peel of the baking paper.
Top with some tomato sauce and enjoy while still warm.
Makes 2 slices.
TIPS
This method works also well with Brie or Camembert cheese and taste good with some fruity chutney or chilli sauce.
NOTES
If you are looking for more toastie ideas, take a look at our cheese and onion toasties with curry or feta and fig toasties.
More breakfast recipes.
Couple more quick meals aka fast food recipes.
Some more kids' cooking ideas and also crafts.