This is very simple, yet extremely moreish snack… I don't know why I did not think of making them before (!)
INGREDIENTS
6 slices of toasted bread (I used brown)
cup of grated cheese
1 large onion (sliced)
3 tbs olive oil
mild curry powder (I used tikka masala curry powder)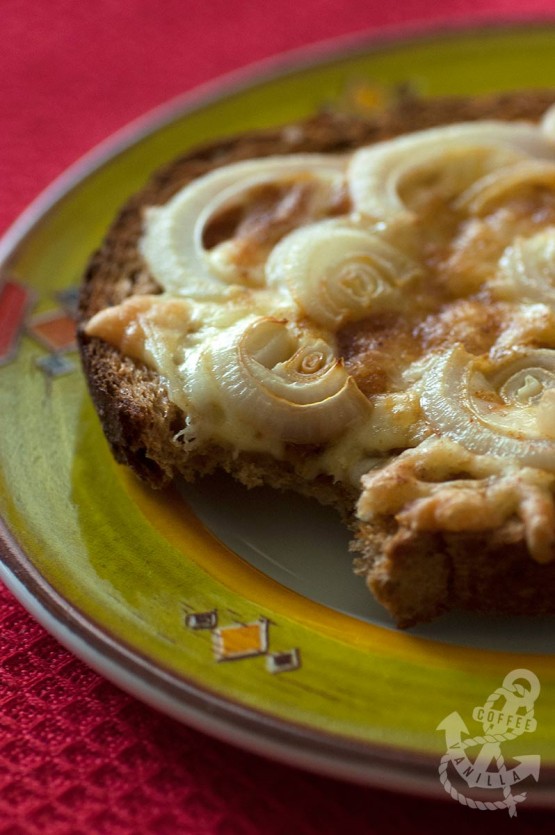 EQUIPMENT
large baking tray lined with parchment paper
brush
METHOD
Preheat oven to 200°C (392°F).
Arrange bread slices on the tray and brush them with olive oil.
Arrange grated cheese on the toasts.
Generously sprinkle them with curry powder.
Top with sliced onions.
Bake until bread and cheese will start getting golden brown.
Remove from the oven and enjoy.
Makes 6 toasties.
NOTES
Check out some more grilled bread ideas: Garlic Mussles on Toast by Fab Food 4 All, Feta & Fig Toasties with Honey I made while ago or Egg & Prawn Open Sandwich with Lemon Mayonnaise by Fab Food 4 All.