Pierogi are one of my favourite comfort foods, I love them sweet or savoury: with wild mushrooms & sauerkraut, potato & onion, spinach & mushrooms, cottage cheese… and the only reason I don't make them often is the fact they are rather time consuming.
As the summer is approaching (with some unexpected patches of winter weather in April) I was thinking of blueberry pierogi I used to enjoy as a child.
Below recipe can use either fresh or frozen blueberries so they can be made all year round! Another fruity version of pierogi that is very popular in Poland are strawberry pierogi and you can make them using this recipe as well.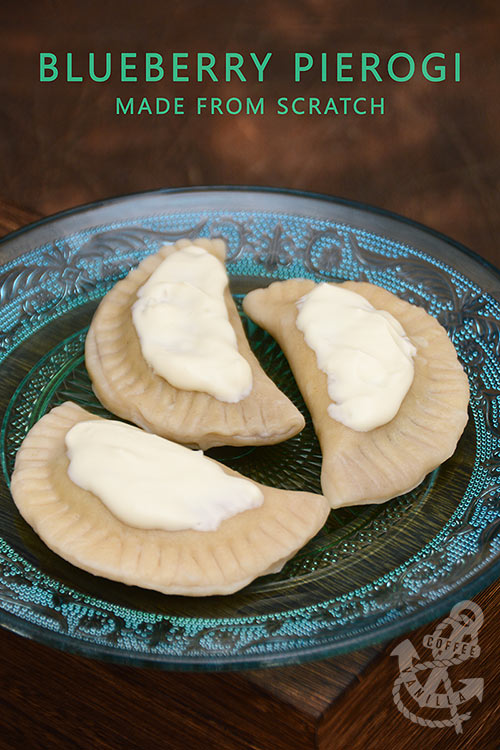 INGREDIENTS
for the hommade jam filling
1½ kg fresh or frozen blueberries
1½ cups of golden caster sugar
½ cup of water
for the fresh fruit filling
1½ kg fresh (washed, drained) or frozen blueberries
½ cup potato flour or some other starch
for the dough
5 cups plain flour
2 large or 3 small eggs
2 tsp salt
4 tbs soured cream
½ cup or a little bit more of lukewarm water
extras
thick cream or soured cream (sweetened for the fresh fruit version, unsweetened for pierogi with jam filling)
flour for the working surface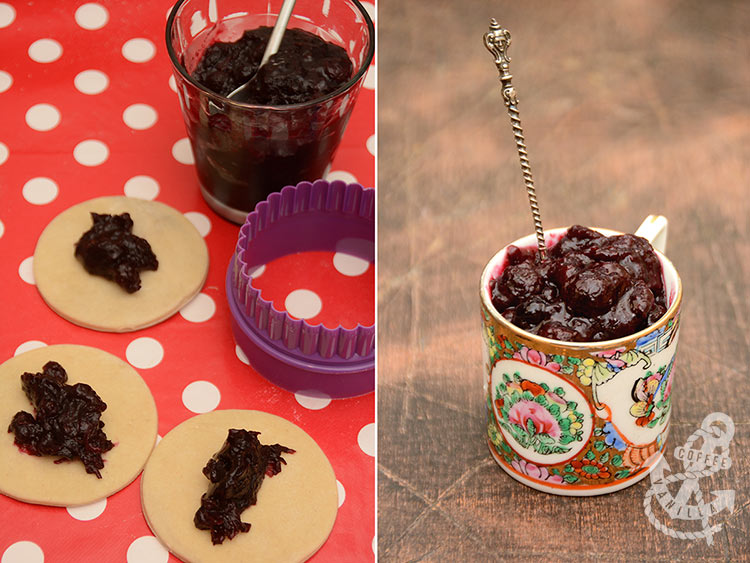 EQUIPMENT
rolling pin
manual pasta machine to roll out even 1 mm thick sheets of dough – optional
round, about 9 cm in diameter dough cutter or optionally pierogi maker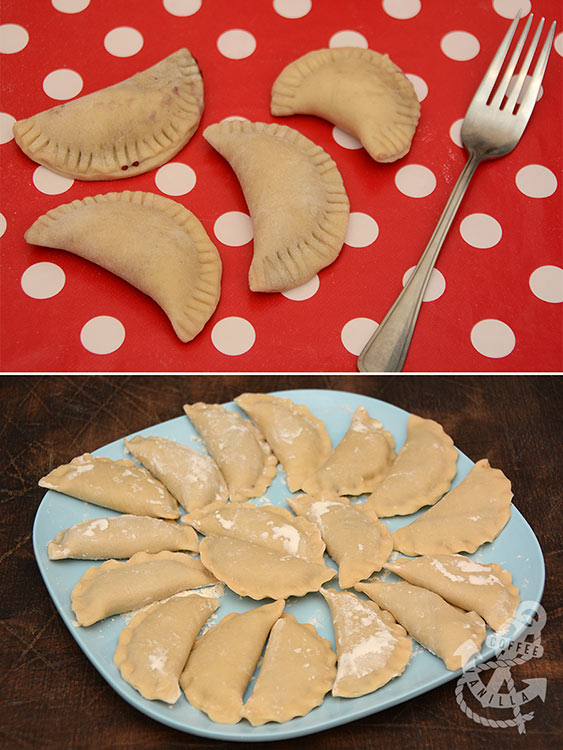 METHOD
If you are making the jam filling version first place the fruits, sugar and water in a saucepan and simmer until the fruits are cooked, all extra liquid is evaporated and the jam has right consistency. Leave aside.
To prepare dough combine eggs with soured cream and salt, add flour and water gradually.
Roll out portion of the dough on floured surface with rolling pin to about 1,5 mm thick, you can also use pasta machine with lasagne attachment to help yourself rolling out even sheets of dough.
Use about 9 cm in diameter pastry cutter to cut out the circles.
If you are using fresh fruit filling now it is the time to wash, drain the fruits and sprinkle them with flour. It will soak up blueberry juices and prevent pierogi from falling apart.
To assemble pierogi place as much of the filling as you can in the middle, fold dough in half and seal the edges together with your fingers. Make sure they are sealed properly  or they will fall apart during cooking. Leave them aside on floured surface, until you are ready to cook them.
When you are ready to cook pierogi bring large pot of water to boil, drop pierogi inside, cook for about 3 minutes from the time they started floating on the surface.
Drain and serve immediately refried on butter or topped with dollops of cream.
Makes about 75 pierogi (allow 5 – 8 per serving).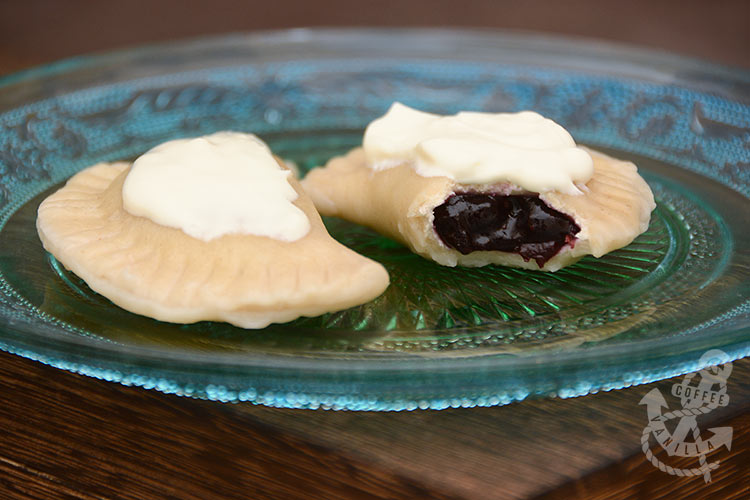 TIPS
Blueberries can be replaced with other fruits such as strawberries or mixed berries.
If you are not very good sealing pierogi by hand and don't have pierogi maker you can use fork to seal the edges, it will work as well.
Uncooked pierogi can be freezed by placing them on floured chopping board inside the freezer. Once they are completely frozen they can be placed in freezer bags and stored for couple of months and cooked later straight from frozen.
NOTES
More pierogi recipes (coming soon).
I'm submitting this recipe to the Inheritance Recipes link-up that we co-host with Solange of Pebble Soup.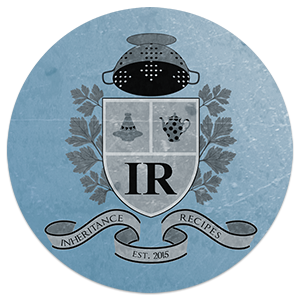 DISCLOSURE: This post contains some affiliate links.