This idea has been inspired by multiple photos I came across on Pinterest while packing our crafty countdown calendar sets.
Everyone seems to be making those little dollies nowadays but I found this tutorial from Pysselbolaget the most helpful.
Bead doll bracelets are extremely cute and easy to make and if you paint doll face vertically on the bead you can make necklace pendant instead of bracelet.
Messy hair on the doll are done on purpose… my 5 year old wanted it to look like her ;)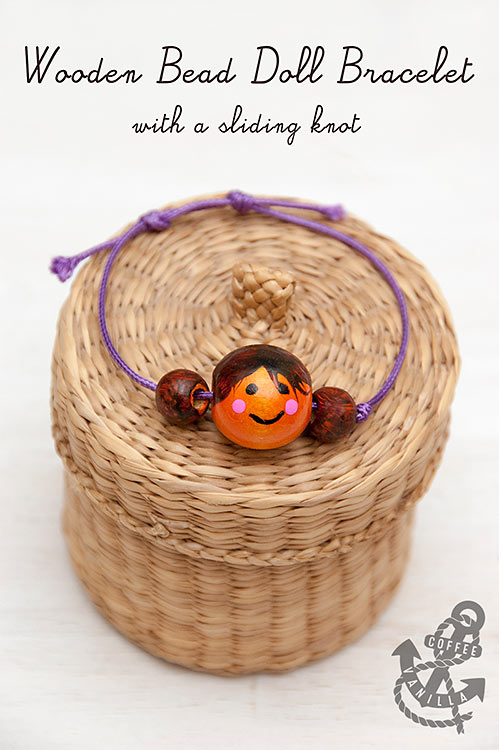 MATERIALS
wooden beads (unpainted beads would work better but we did not have any on hand)
cord
acrylic paints
acrylic varnish (or clear nail polish)
EQUIPMENT
skewer
paint brushes
thin black permanent marker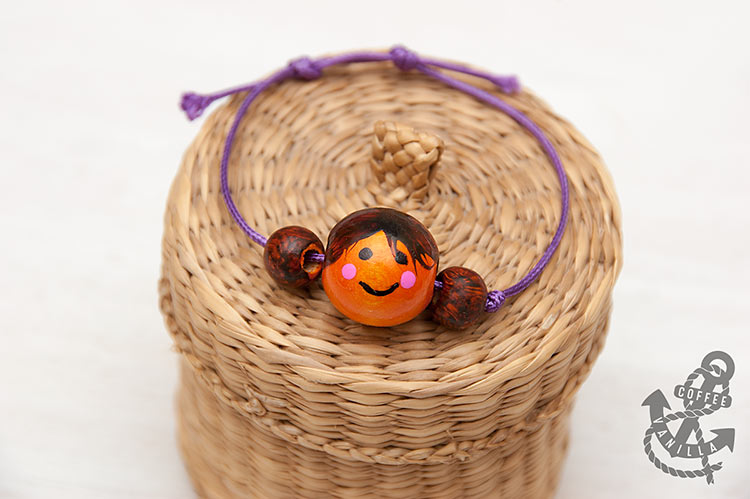 METHOD
First thread beads on a skewer and paint to your liking. Use marker for the eyes and smile, back of the brush to make dots on the chicks and paintbrush to draw the hair.
Once the beads are dry, varnish them and leave aside to dry once again.
Thread beads on the cord and make a sliding knot, to do so best follow this tutorial on YouTube (videos seem to be explaining those things better).
NOTES
More 30 Minute Crafts.
More ideas for kids.
More crafts.