INGREDIENTS
6 tbs plain flour
½ tsp baking powder
6 tbs golden caster sugar
4 tbs cocoa powder
2 eggs
4 tbs milk or coconut milk
dusting sugar, ice cream, custard or some sauce / syrup – to serve
EQUIPMENT
2 medium wide cappuccino cups
spoon
microwave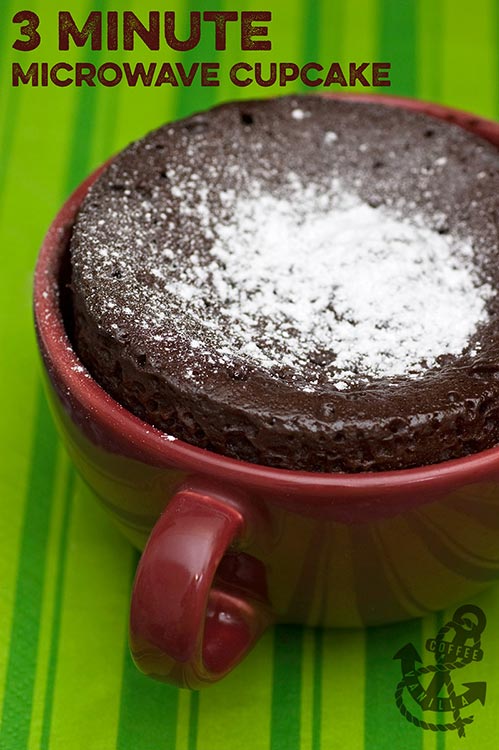 METHOD
Combine all ingredients together and share into two cups.
Place for about 3 minutes on full power in 800 W microwave.
Serve dusted with icing sugar or even better with some sauce, custard or ice cream on a side as the cake is a little bit dry.
NOTES
If you are making only one cup use half of the ingredients and stir everything directly in the cup you were using for microwaving. Shorten the time to about 2 minutes.
Microwave cupcakes tend to a bit rubbery comparing to the real ones but they are real life saver when you are in need of chocolate cake very quickly and without leaving the house…
If you have a bit more time you could try making Home-made Marble Chocolate & Vanilla Cupcakes, Giant Fairy-cake, Vanilla Fairy Cakes, Poppy Seed Cupcakes or Smurfy Smurfberry Muffins.