Kluski Kładzione is one of those comfort foods I remember from my childhood back in Poland, my mother would often make them to serve with mushroom or meat sauce or to add them to the soups.
I also make those "kluski" for my kids and they love them, especially in this Quick Veggie Soup with Egg Dumplings and Dill.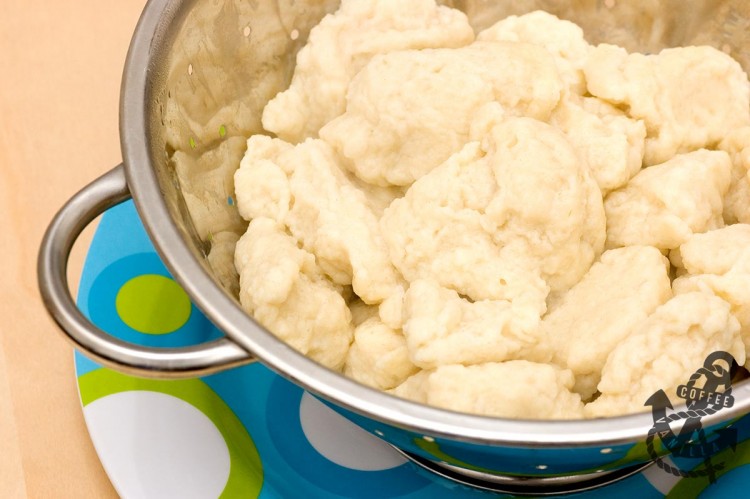 INGREDIENTS
METHOD
Mix flour, eggs, milk and Vegeta or salt in a large mixing bowl using spoon. If dough is too hard to stir add a little bit more milk.
Bring large, flat pot of water to boil.
Using tablespoon place portions of the dough in the water.
Cook for 10 – 15 minutes, remove from the pot with slotted spoon or drain in a colander.
Serves 4 – 5 people.
NOTES
Serve with the soups, for instance: Rosol z Kury / Polish Chicken Soup or Garlicky Butternut Squash Soup. You can also top the dumplings with sauces or serve as a side dish with poultry or meat.
Instead of boiling dumplings in water like pasta, you can drop them straight into soup, they will be even more delicious.
More Polish recipes.
I'm adding this recipe to the Inheritance Recipes challenge that we have started together with Solange of Pebble Soup. This month theme is Comfort Food and those dumplings are true comfort food that have accompanied my entire childhood.