This is probably one of the most delicious and hard to resist bakes we have made recently… just next to the cheese buns and vanilla glazed doughnuts.
Opposite to the glazed doughnuts those are very easy to carry around and would be perfect for picnics and all kinds of days out.
I made triple batch of these especially for my husband who was visiting his family. He loves plain doughnuts, without the glaze or filling so I thought cinnamon doughnuts would be perfect for him… and I was right. Despite being baked not fried they were very fragrant with nice, fluffy texture and buttery cinnamon taste, just like the doughnuts we used to buy on Camden Market in London.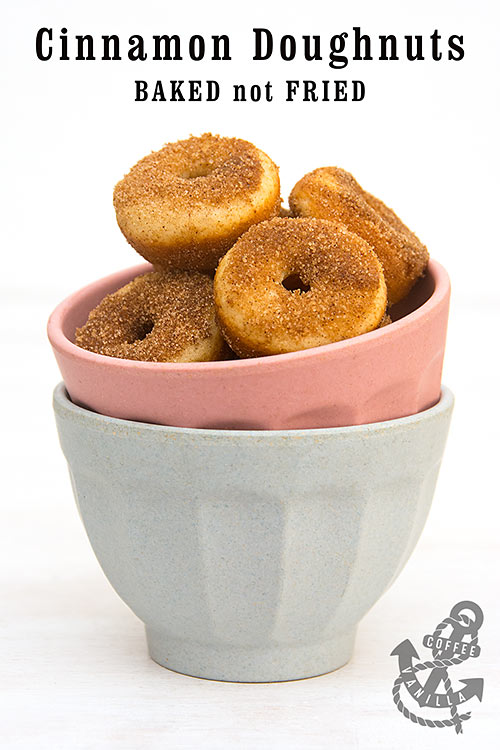 INGREDIENTS
for the doughnuts
2 cups plain flour (sifted)
¾ cup golden caster sugar
2 tsp baking powder
1 tsp fine salt
¾ cup full fat milk
2 eggs, 3 if small
3 ½ tbs of unsalted butter / about 50 g (melted) + some more (about 1 tbs for greasing the tins)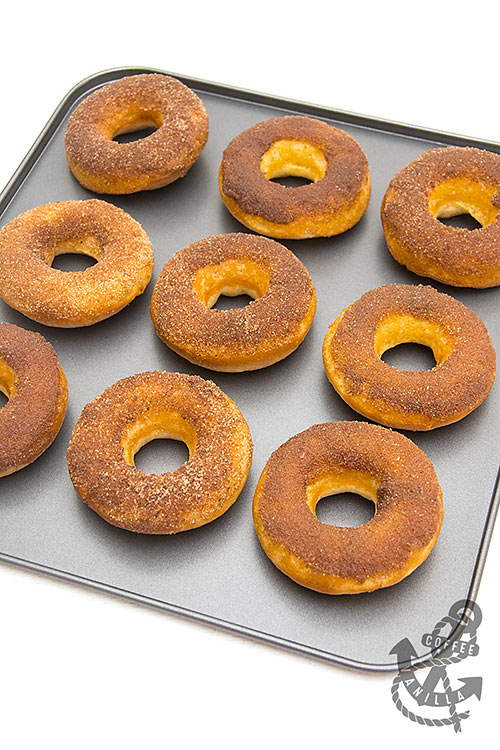 for the cinnamon sugar topping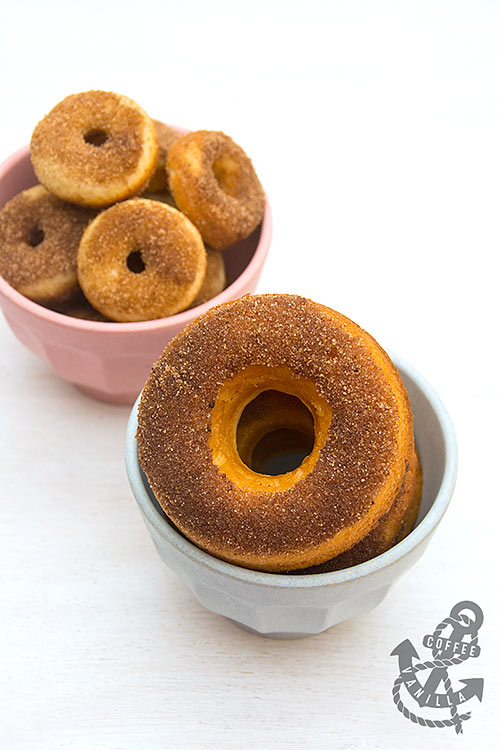 EQUIPMENT
doughnut pans (we used 2 large doughnut tins and 1 mini doughnut pan)
silicone pastry brush
large mixing bowl
small mixing bowl
2 bowls (only a bit bigger than doughnuts) – for dipping in melted butter and cinnamon sugar 
pipping bag or any plastic bag with pointy corner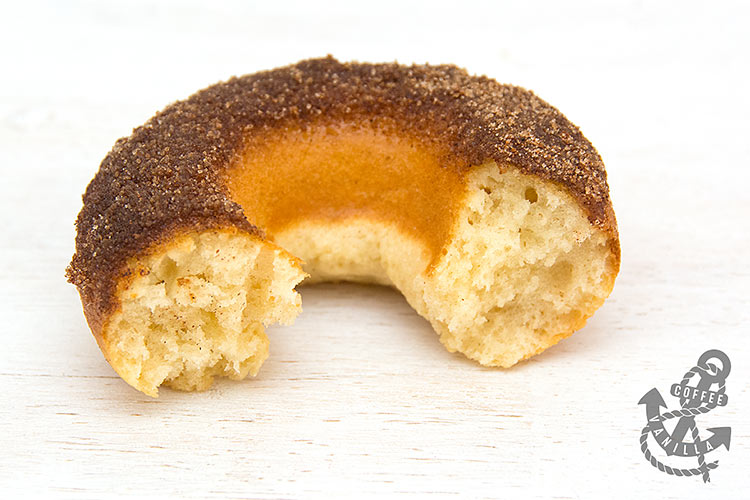 METHOD
Preheat oven to 220°C (425°F).
In a large mixing bowl combine all dry ingredients.
Melt the butter and use some of it to brush the tins.
In a small mixing bowl lightly beat the eggs, add milk and the rest of melted butter.
Add this to the bowl with dry ingredients and stir until batter is well combined.
Transfer the batter into pipping bag – depending on the size of the bag you may need to refill the bag as you go.
Fill about 2/3 of each doughnut cavity (1 tbs batter for small doughnuts and 3 tbs batter for bigger doughnuts).
Place trays in preheated oven and bake for about 10 minutes for bigger doughnuts and a bit shorter for smaller ones.
Remove from the oven and turn the trays over, tap for doughnuts to come out from the tins.
Prepare two bowls, once with melted butter for topping and second with cinnamon sugar.
Quickly dip doughnuts in butter on one side and then in cinnamon sugar.
Leave aside to cool down and dry before packing them away.
Makes 16 regular size doughnuts or 48 mini ones.
TIPS
Baked doughnuts taste best the same day but can be easily prepared night before and then topped with cinnamon sugar on the day.
If you have trouble getting the doughnuts out of the tray use wooden skewer around the edge to help them come out.
I've been asked several times were I got those pretty pastel bowls pictured above – the answer is: HomeSense / TKMaxx.
NOTES
For more cinnamon cake recipes try Claire's Black Cherry & Cinnamon Scones, Lisa's Oaty Cinnamon and Raisin Muffins, Helen's Spiced Hazelnut Loaf Cake, Jac's Apple and Cinnamon Cake, Lucy's Apple and Cinnamon Madeleines, Chocolette's Cinnamon Choc Chip Friands, Lindsey's Banana Cinnamon Swirl Loaf, Ren's Hidden Apple, Cinnamon and Honey Cake, Camilla's Blackberry and Apple Loaf, our Cinnamon Rolls, Cinnamon & Nutmeg Bundt Cake or Apple Cinnamon Clafoutis we made previously.
I'm sending this recipe to the Treat Petite link-up hosted by Cakeyboi and The Baking Explorer. This month's theme is – Picnic Treats.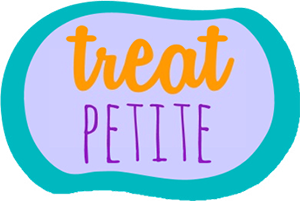 DISCLOSURE: This post contains some affiliated links.