This is classic and one of my favouite granny square patterns that are quick and relatively easy to make but look quite impressive.
MATERIALS
EQUIPMENT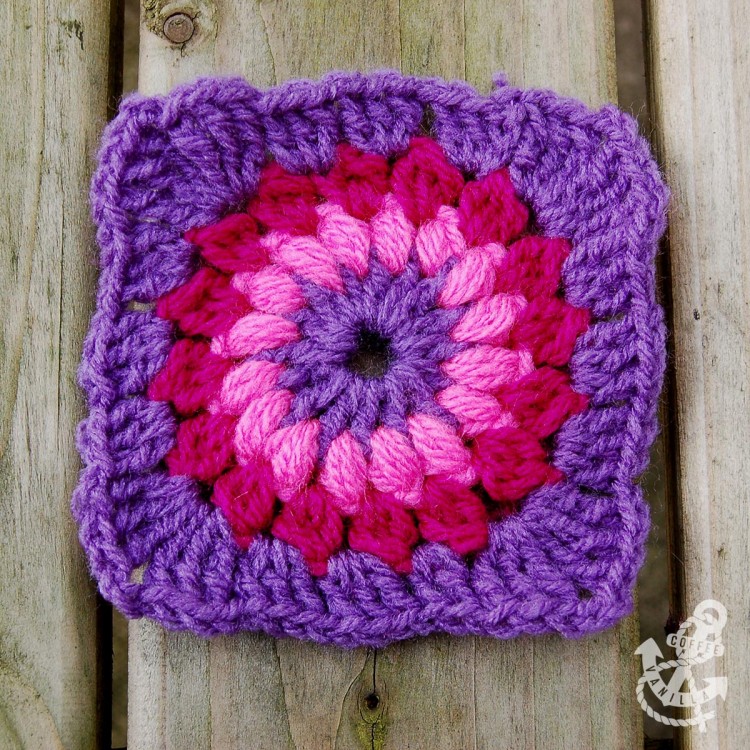 METHOD
Please note that names of the stitches vary, this is UK pattern, click through for UK & US crochet stitches conversion chart.
abbreviations used: chain (ch), double crochet (dc), slip stitch (ss), puff stitch (puff st), triple crochet / treble (tr), cluster stitch (cl st)
FOUNDATION CHAIN
Start with 6 ch, close the chain with ss to create a circle.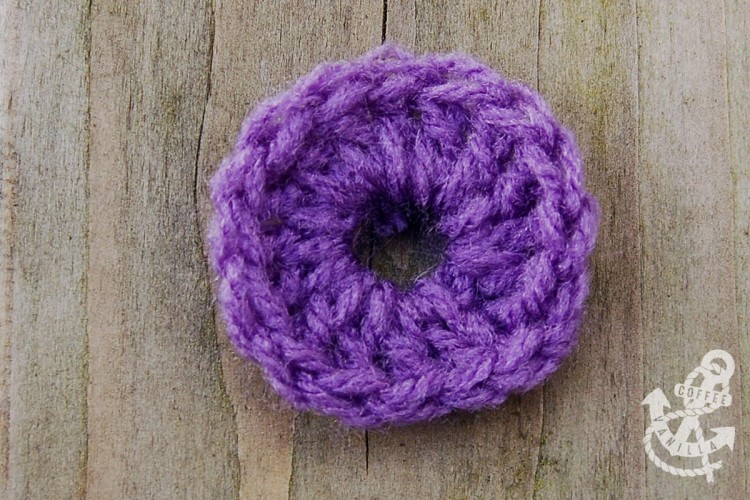 ROUND 1 (FOUNDATION ROUND)
To start the new round work 3 ch as 1 tr and then 15 more tr stitches, close round with ss.
Connect another colour and work puff stitch into each tr from previous round. Close the round with ss.
To create puff st yarn over (yo), insert the hook into foundation stitch, yo draw up a loop, repeat 3 times into the same foundation stitch, the last time draw the yarn though all 7 loops on a hook, finish with ch 1. You can also make the puff even more puffy creating loops 4 instead of 3 times.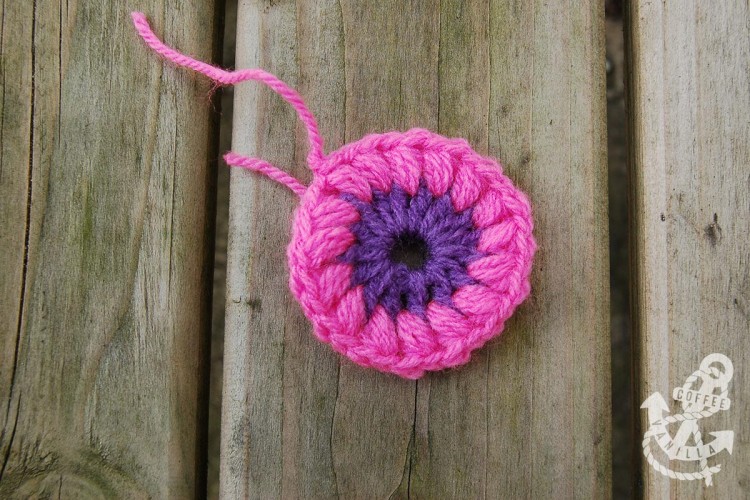 ROUND 2
Change colour of the yarn.
Work 3 tr cl st into each space between puff st from the previous round, starting with 3 ch instead first tr in the cluster.
To create treble cluster stitch work 3 tr but only half way, do not finish them leaving yarn on the hook (you should have 4 loops) and then close all 3 tr in one go. To finish the cluster work 1 ch extra and move to the next space in between puff st to work another cl st.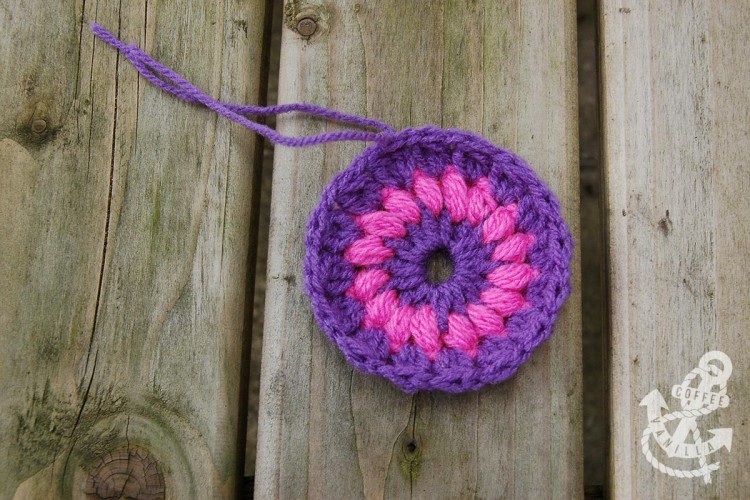 ROUND 3
Connect another colour and work 3 ch as 1 tr and 2 more tr into one of the spaces between clusters from the previous round, ch 1 and again 3 tr into another space. Repeat until you have 3 sets of 3 tr.
To make a corner work 3 tr 2 ch 3 tr into one space.
Ch 1 and again work 3 sets of 3 dc until you will reach another corner.
Close the round with ss.
ROUND 4+

Repeat round 3 as many times as you need to achieve required size of the square.
NOTES
Please note that by mistake on the final and first image I used different colour of the yarn in round 3 than in the step by step images.
I used this granny square pattern to make boho style bags for my daughters. In one of them I made granny squares larger adding circle of 3 tr, 1 ch, 3 tr, 1 ch etc. in round 3 before making it square in the round 4.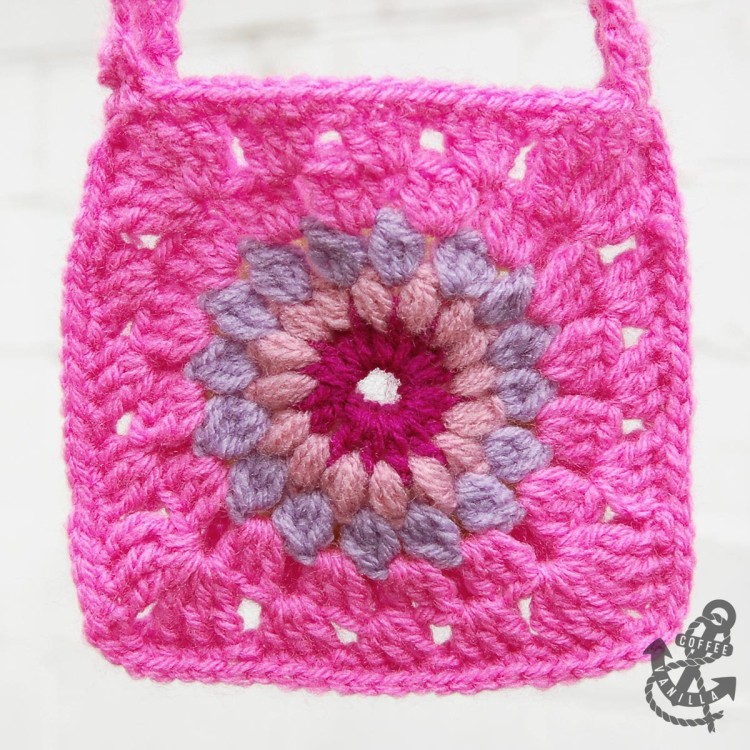 More crochet patterns.
DISCLOSURE: This post contains some affiliated links.