Since before we have moved to Brighton my older daughter and I were planing to make our bathroom in aqua with sandy gold details (all of our dream house colour themes can be found in this post).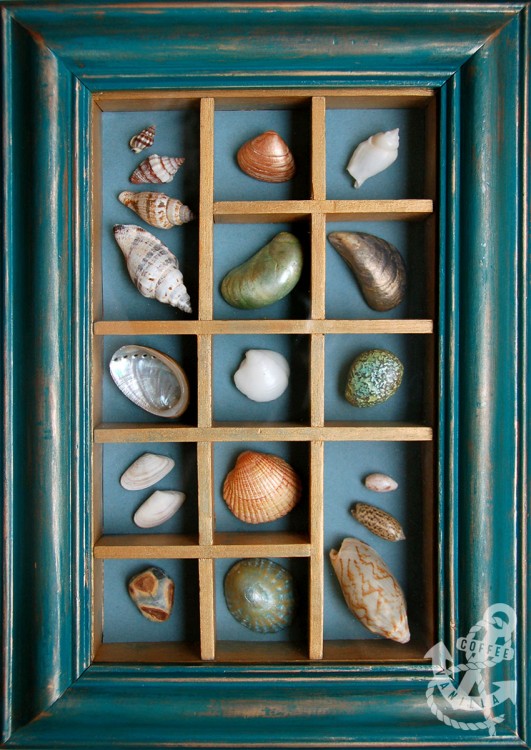 I have even found teal box frame in the charity shop, that would be perfect for this, but the lining (sponge) inside was all rotten an the frame had too many kitsch elements to my liking so I have decided to clean it, age it and fill my own way.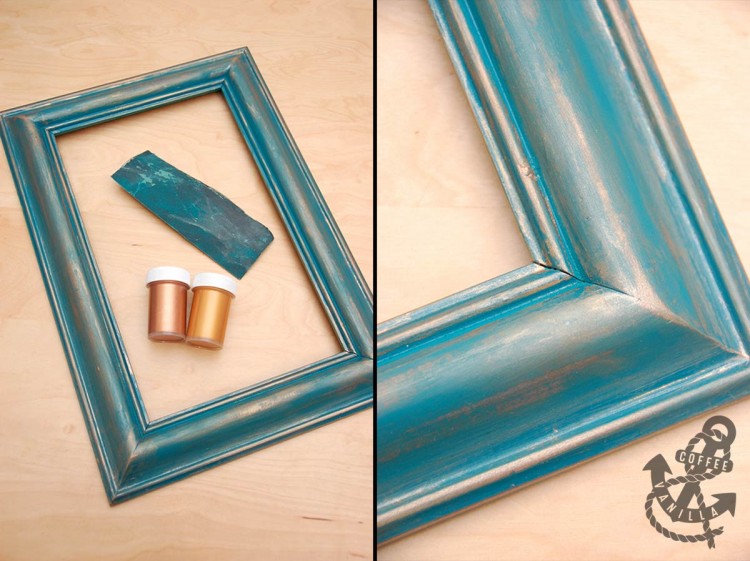 MATERIALS
shadow box / box frame with compartments
water based / acrylic paints (I used metallic gold and copper)
cardboard for the background (I used piece of paper folder)
pieces of Styrofoam
shells, stones or other small items to place in the compartments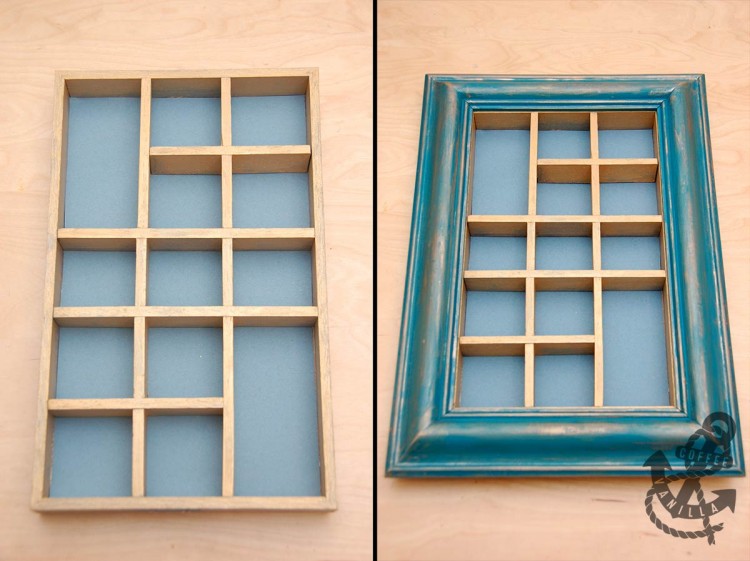 EQUIPMENT
piece of sandpaper
paint brushes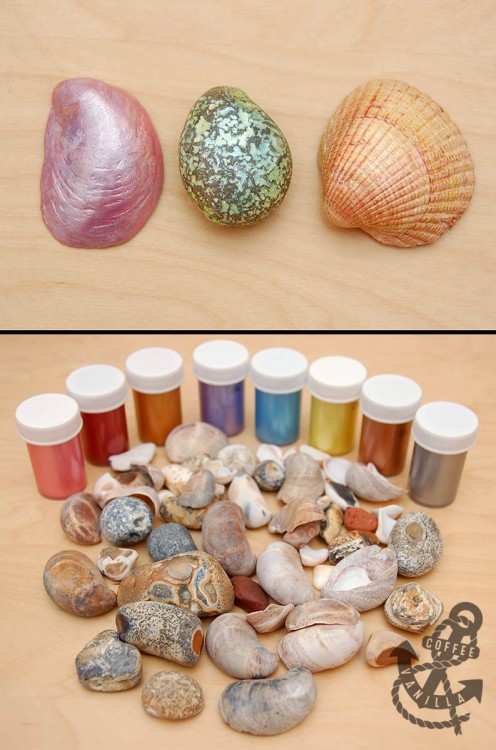 METHOD
If you are starting with brand new box frame just open it and paint with desired colours.
Optionally paint also the dividers (I have painted mine with gold paint).
Once frame is completely dry sand it and rub in lighter paint (I used my hands to do it rather than brush not to leave visible stokes.)
Optionally paint also some of the shells, porous, rough shells will be the best for this.
Line the frame with cardboard, place back the dividers and fill the compartments with treasures.
Glue them onto the lining, if the shells have plenty of empty space glue first pieces of Styrofoam inside the shells before connecting them to the cardboard.
Replace the glass, screw the frame back and voilà, your box is ready to hang on the wall.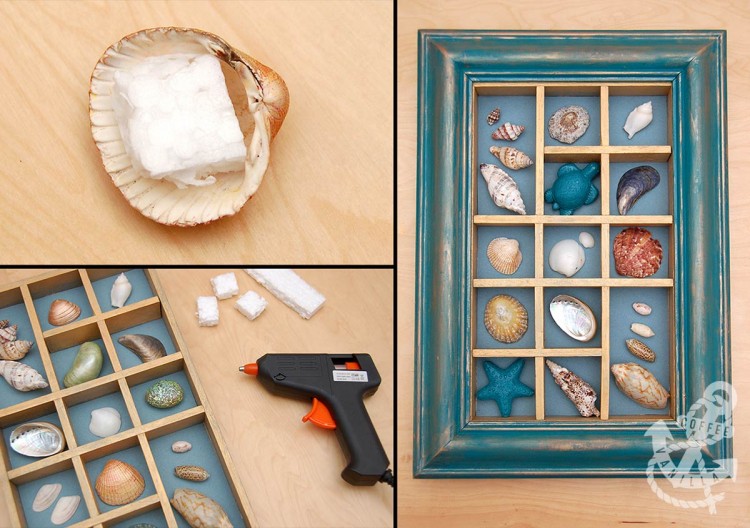 NOTES
Additionally you can also varnish the frame before putting it back together, to make it last longer.
Disclosure: This post contain some affiliated links.