This pattern can be adapted to make anything from small hat for a doll to regular adult size hat for humans and does not require advanced crocheting skills or special tools.
Standard DK yarn and crochet hook size 4 are more than enough. To make a pompom you can use anything from a fork (for smaller dolls' hats) through special pompom maker to cardboard or craft foam.
Toys' hats should not take more than 30 minutes to make while bigger hats may take couple of hours of work, maximum.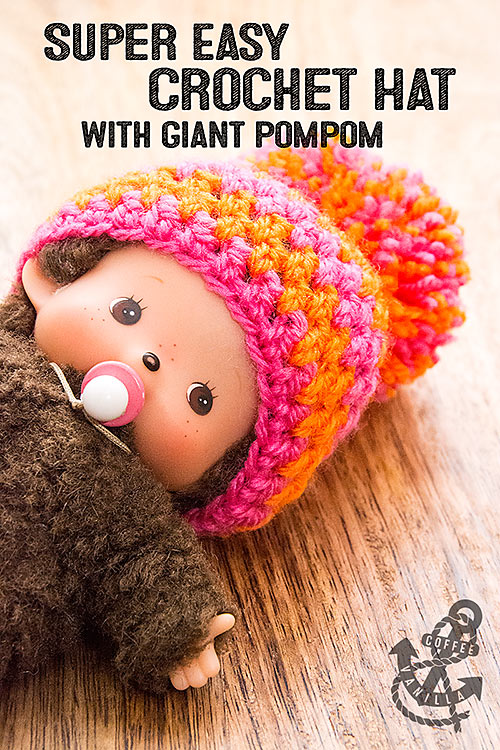 MATERIALS
yarn (we used DK yarn but for bigger hats you can easily use chunky yarn as well)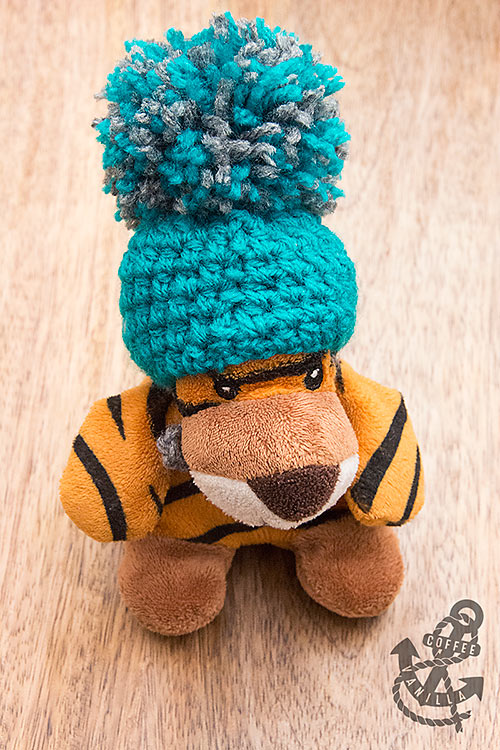 EQUIPMENT
crochet hook (we used 4 mm one)
pompom maker – optional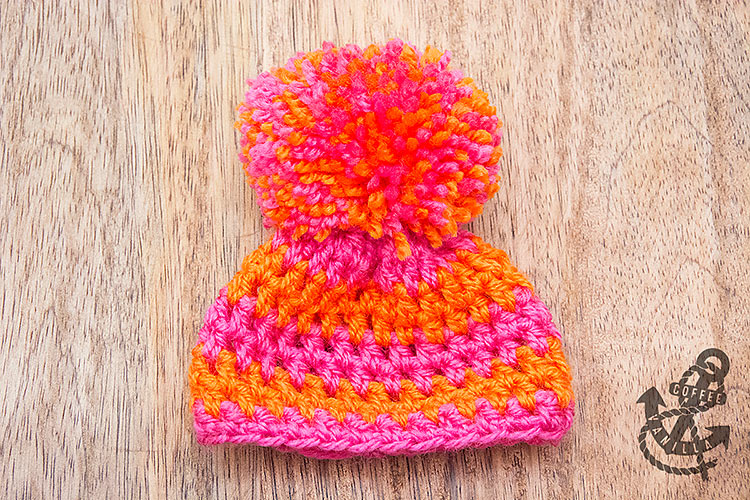 METHOD
Please note that names of the stitches vary, this is UK pattern, click through for UK & US crochet stitches conversion chart.
stitches used: chain (ch), half treble crochet (htr), slip stitch (ss)
FOUNDATION CHAIN
start with ch long enough to go around toy's head
connect two ends of the chain with  ss
ROUND 1 (FOUNDATION ROUND)
Work 2 ch instead of first htr and then continue with htr into each chain of the foundation.
Close the round with ss.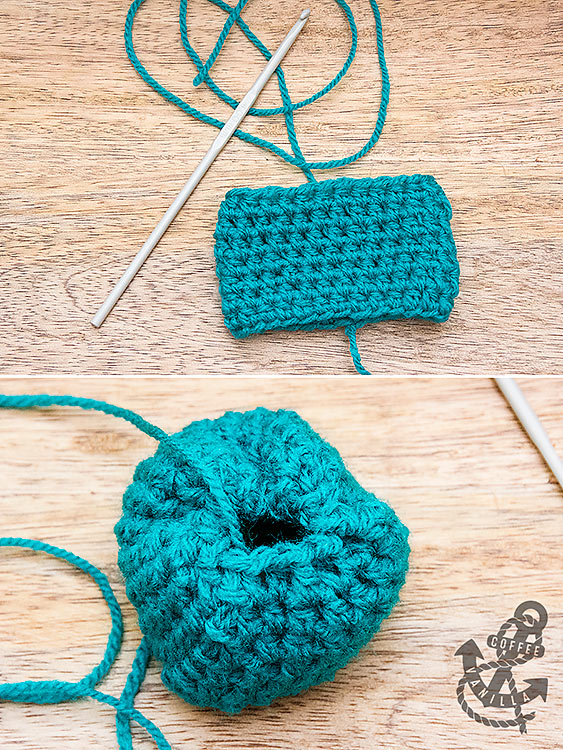 ROUND 2+
Work 2 ch for the first htr and then continue working htr in between stitches of the foundation round.
Continue like this for as many rounds as it is needed to make the hat tall enough.
Close the round with ss and cut of the yarn but leave long enough piece to thread it around the hat and tie it together to make the hat.
Pull the end of the yarn to the inside of the hat and finish off.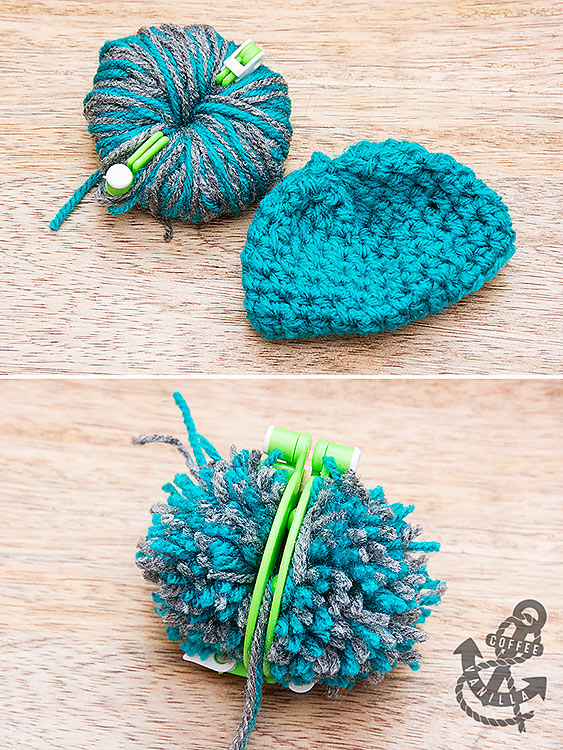 POMPOM
To make a pompom choose option that will be the best, size wise… fork, cardboard or pompom maker if you have one on hand. When you are tying the pompom make sure to use double yarn so it will be stronger, plus it will be easier to secure pompom on the top of the hat that with only two pieces of yarn.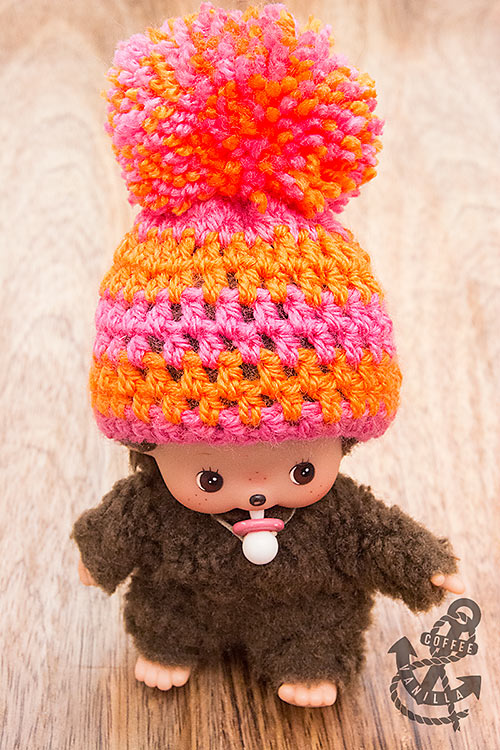 TIES
For some dolls and smaller children you may want to add ties to the hat to make sure it will stay on the head. To do so work chain threads on both sides of the hat. Please note that for bigger hats chain strap may be not strong enough, you may need to work double crochet strap like this one here or here for the dress.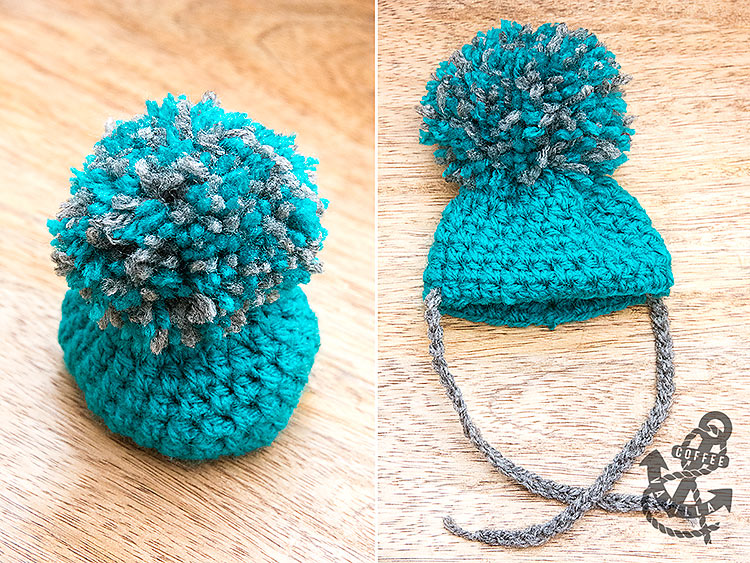 NOTES
More crochet patterns.
Another outfit for Monchhichi – dress pattern.