This is more of an idea than recipe that I made couple of times to convince my girls to oatmeal. And it worked at the time but still eating oats is not something they developed habit of, I'm still working on it.
If you know any kids or fussy eaters who do not like porridge,  you may want to give it a try to convert them, who knows, it might work…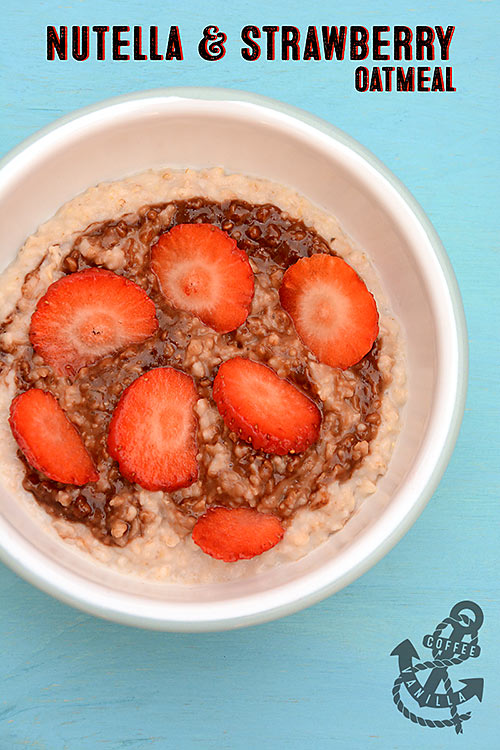 INGREDIENTS
a bit less than 1 cup of boiling water
splash of whole milk
½ cup of rolled oats
1 heaped tbs of Nutella or other chocolate spread
2 – 3 strawberries (sliced or diced)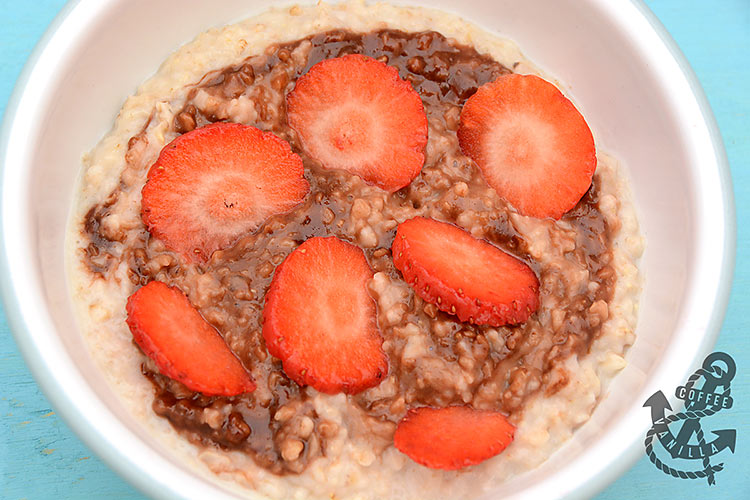 METHOD
Combine oats and boiling water and cook your usual way, on the stove top or in microwave, if you have to.
Add splash of milk and swirl in some Nutella.
Top with strawberries.
Enjoy while still hot.
Serves 1.
TIPS
For healthier version replace Nutella with some natural spread such as sesame seed spread with cocoa.
NOTES
More breakfast recipes.
Some of our favourite oatmeal recipes: Sugar-Free Pumpkin Seed & Cranberry Breakfast Porridge, Almond & Apple Overnight Oats with Hint of Coconut, Winter Breakfast Oats with Walnuts, Spiced Oatmeal with Pecans and Cinnamon, Sugar Free Almond & Sultana Breakfast Oatmeal or Warm Chocolatey Porridge with Fruits, Seeds & Nuts.