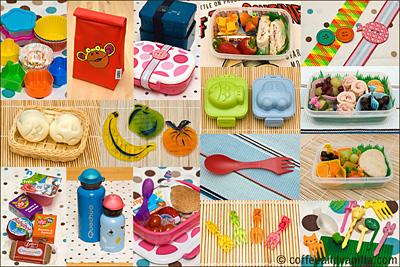 Before my daughter stated going to school I knew I would be packing lunches for her to make sure she is eating healthy. Watching few programs on the TV, especially Jamie Oliver, really scared me after I saw what they are feeding children with UK schools.  I started with packing lunchboxes 3 years ago, for my step son, that now is 14. At the same time I was making "fake" packed lunches for my daughter that was jealous of his lunches… so I was preparing one for her to eat at home. This year she finally started real school and I started packing real lunches for her. Also my husband joined and whenever he has freelance job outside the house, he needs packed lunch as well, so I usually pack 3 of them in the morning.
It is not so hard or time consuming, as long as you have some things prepared the night before, you can also put away small amounts of food from the previous evening dinner and have them ready for morning. Making note for yourself on the fridge with info what to pack in the morning can be useful, your brain may not be awake yet and you will forget to put some things in the box. It is good to have special drawer in the fridge just for lunchbox items,  so you can see what you have available.
Here is list of useful items for packing lunches:
Lunchbox (bento box) or plain food box.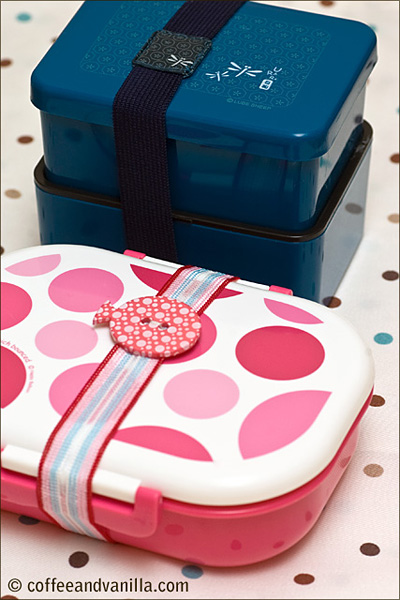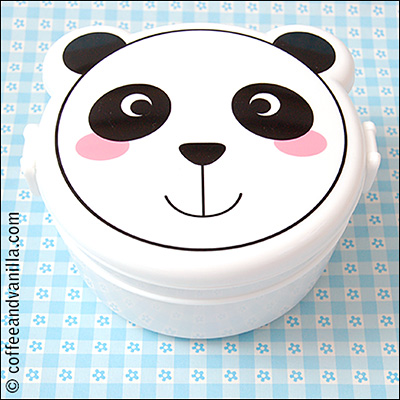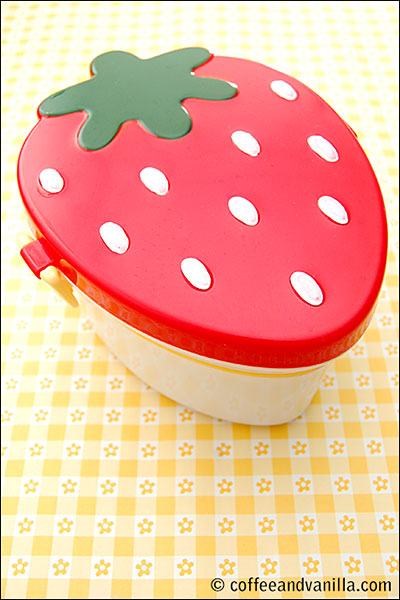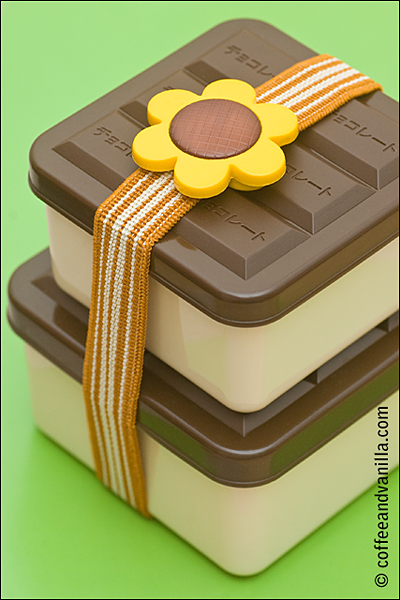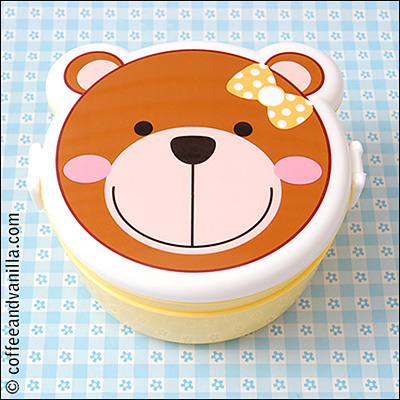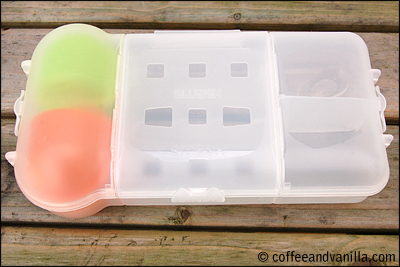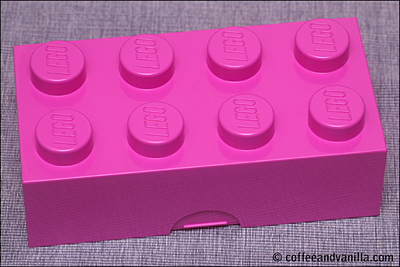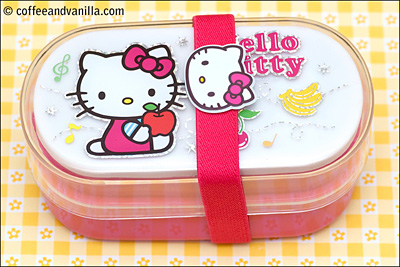 Avoid lunch boxes with clear shiny lids like above, they look nice but crack very easily.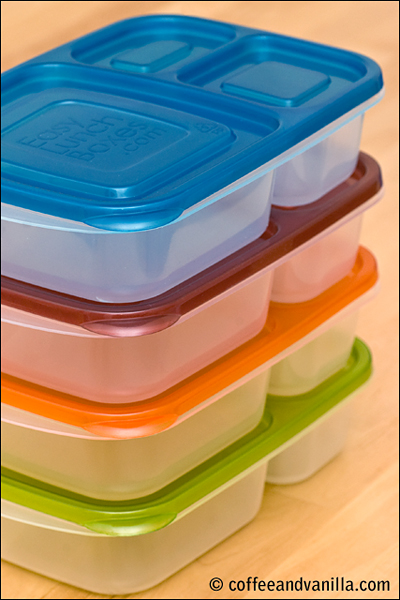 Freezable container such as EZ-Freeze with lid filled with freezable gel.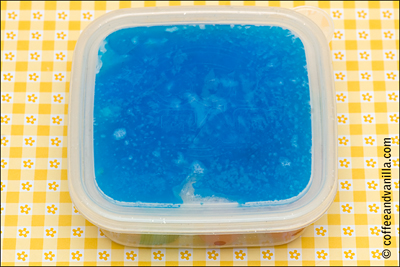 Luchbox stap to hold everything together and as decorative element. You don't have to buy expensive one, it is very easy to make yourself, here is post about it.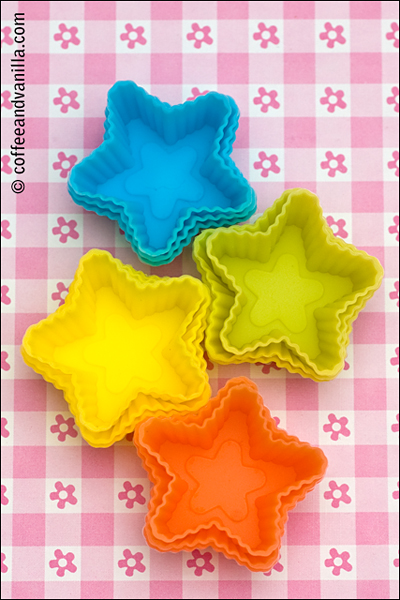 Small boxes, silicone muffin cases or even paper ones.
Plastic zip bags to place lunchbox, fork, spoon, tissue etc., can be reused. Fabric drawstring bag with foil inside like wash bag can be also used. If your child have lunchbag (separate from the bag for books) there is no need for that.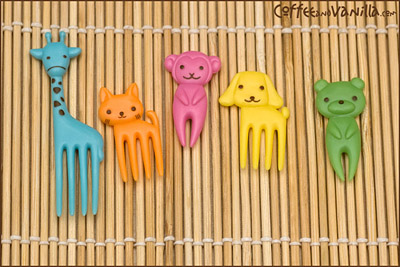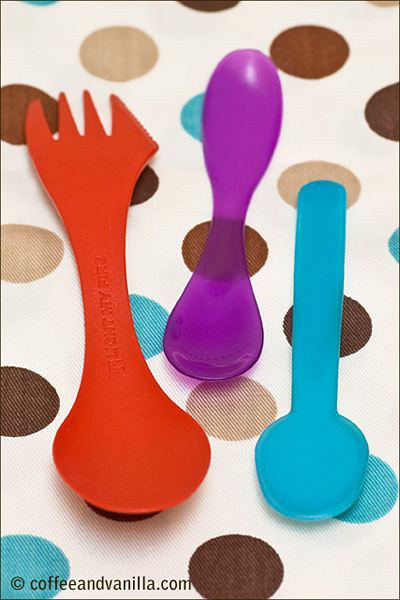 Small forks, spoons and even better sporks.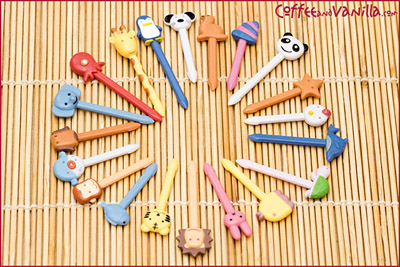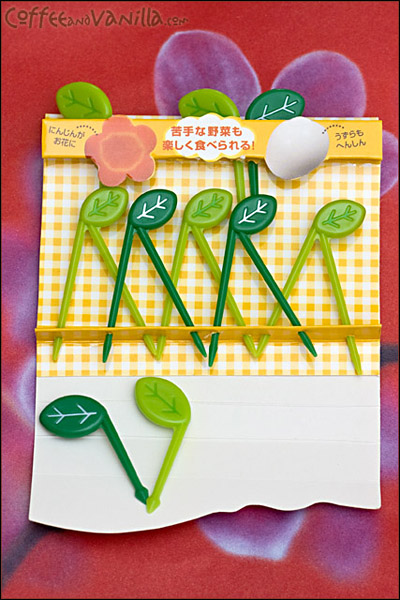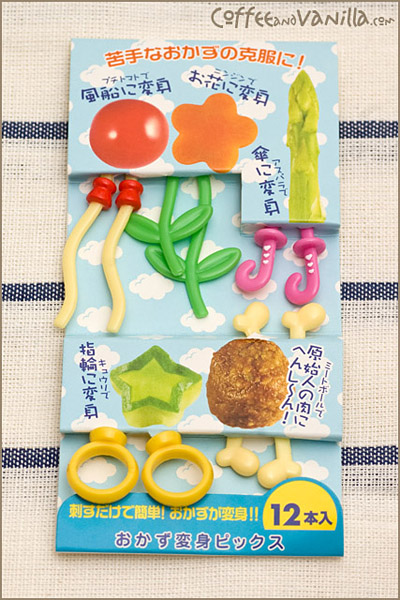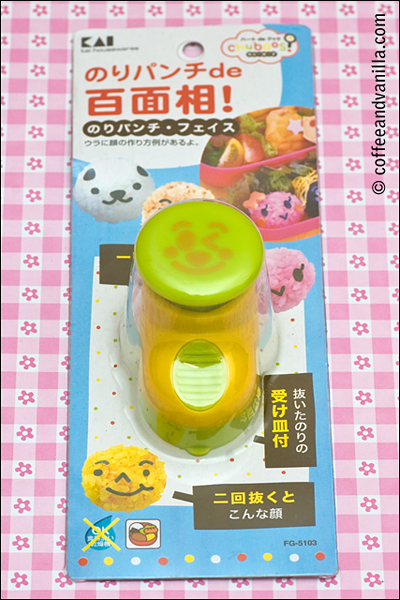 Nori / seaweed wrap cutters to decorate rice balls, sandwiches and anything else you can think of.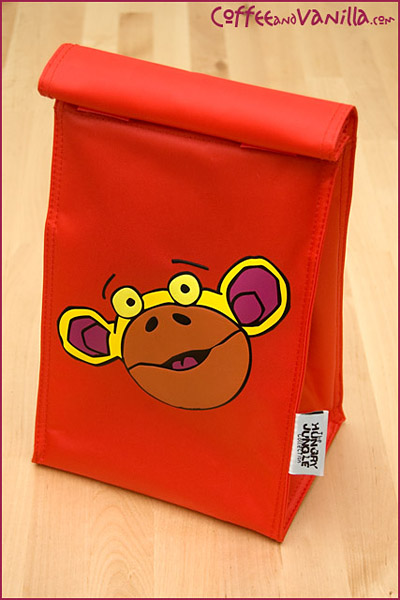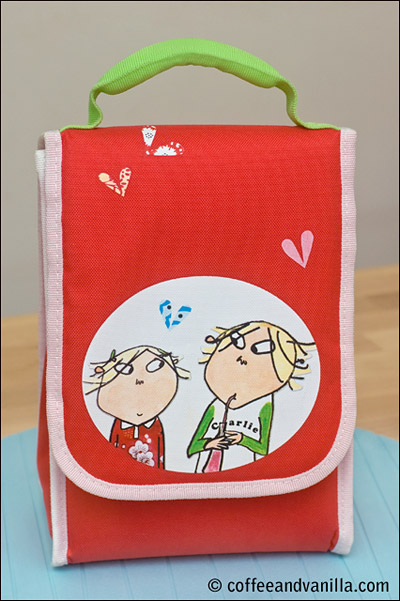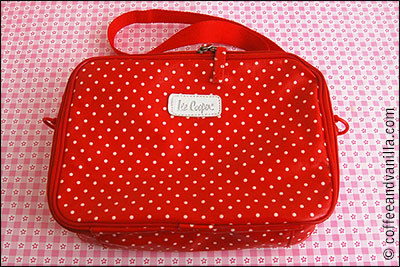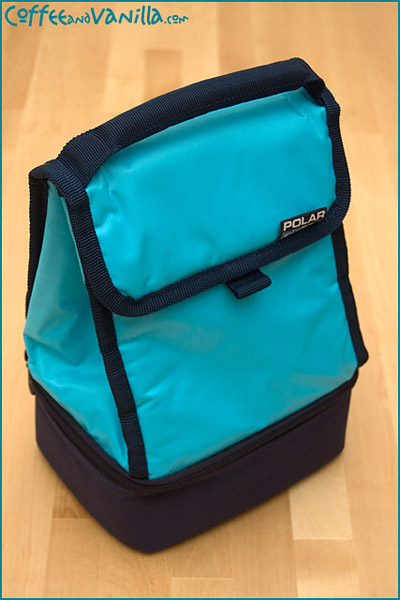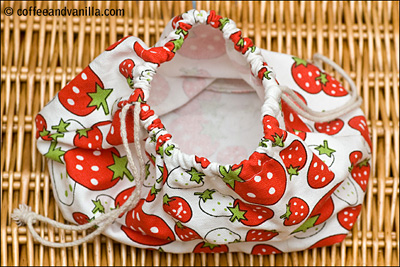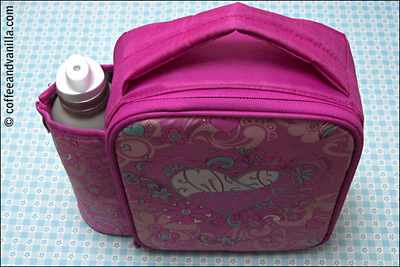 Lunchbox bag, insulated or not, plain small tote bag, drawstring bag or backpack is good too. I often pack lunchbox in a drawstring bag with ice pack on the bottom (in plastic zip bag) which my daughter carry in her mini backpack. Recently our favourite type of lunchbag is the one with separate compartment for bottle so my daughter does not forget to bring the bottle from school so often…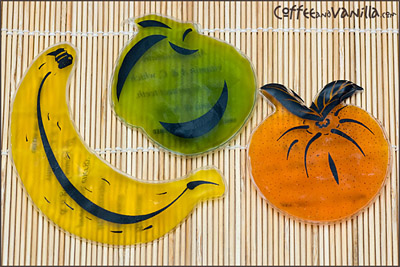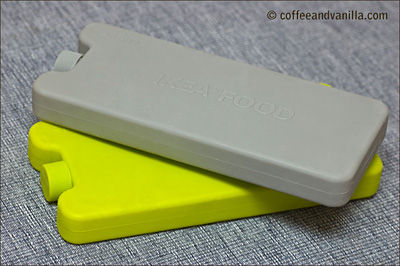 Food chillers and ice packs to keep food cold. If you have EZ-Freeze freezable containers (like the one pictured above between lunchboxes) there is no need for that.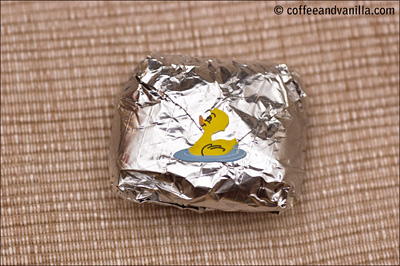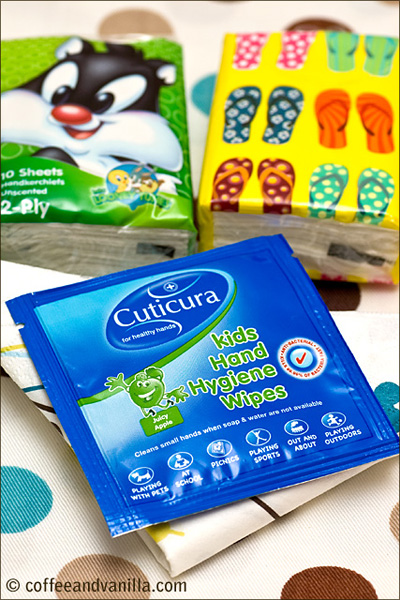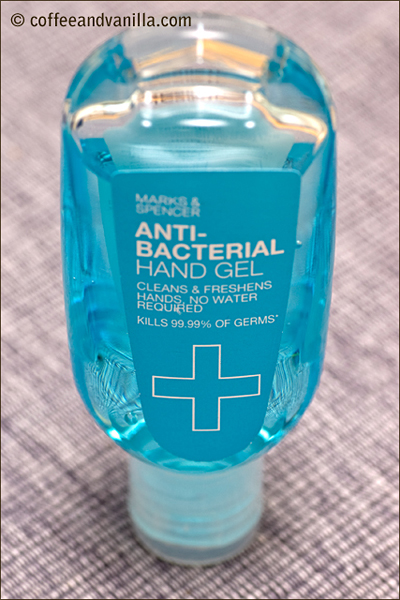 Anti-bacterial gel to use before meal, and after napkins, tissues or/and wipes. Individually wrapped wipes would be perfect, but if you can't find them you can wrap one in cling film or aluminum foil (I like also add cute stickers for my daughter).
Drink bottle for water or fruit tea, tumbler with closing or small juices. We tasted many bottles and unfortunately most of them is leaking after few uses, the only good ones I found so far are Quechua from Decathlon, Sigg and Sistema bottles.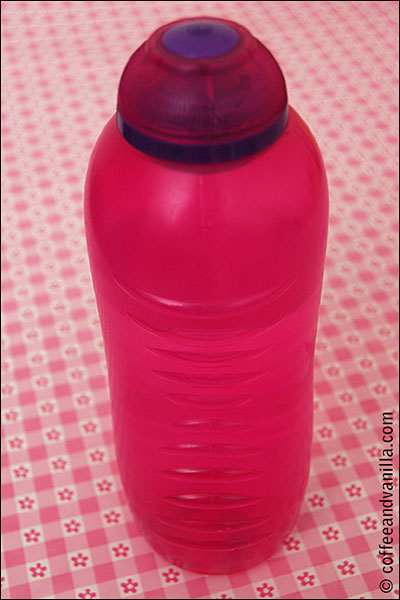 Mini cookie cutter to cut out shapes from fruits, vegetables and bread. Mellon baller, lemon zester etc. to make shapes out of fruits and veggies.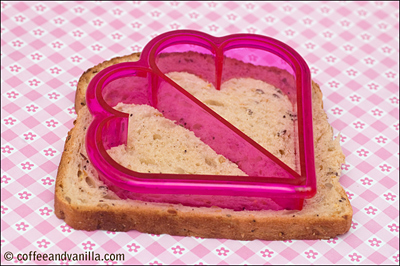 Special sandwich cutters, cookie cutters can be used also but bigger parts of the bread will be wasted.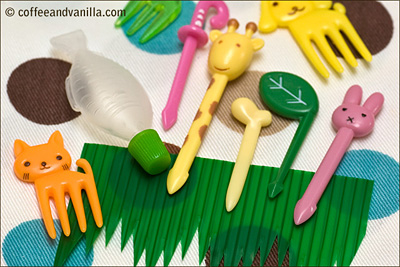 Lunchbox dividers such as pictured plastic grass, but that is really optional, you can use lettuce or other leaves as a divider.
Containers for sauce.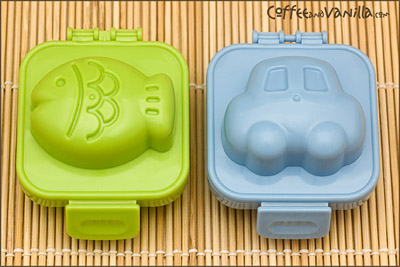 And here is list of food items that are great for lunchboxes: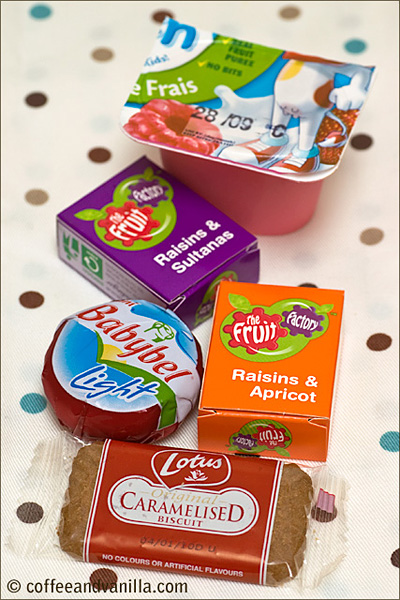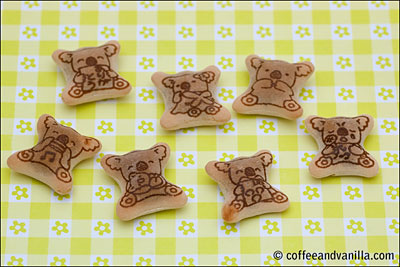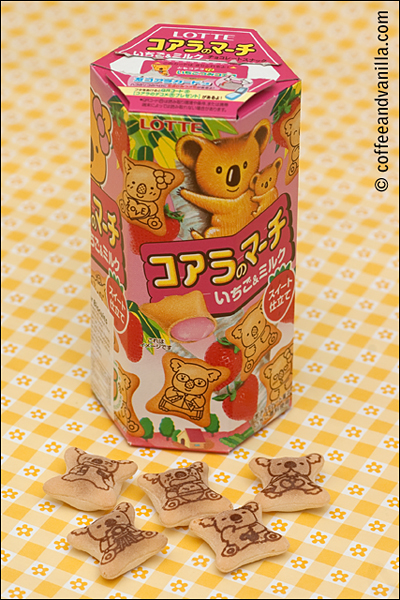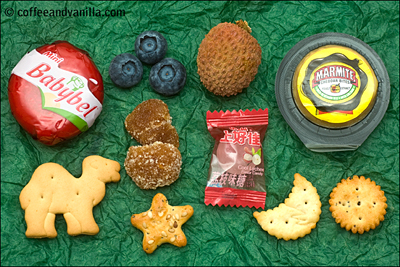 Mini bread rolls, pitas, tortilla wraps, naan, bread sticks, crackers, biscuits.
Small fruits and vegetables: cherry or plum tomatoes, mini kiwi fruits, grapes, orange segments, tangerines, all kinds of berries, melon balls, lychee fruits or pieces of bigger fruits such as apples, pears or bananas. If fruits are cut, dip them in water with lemon to prevent from getting dark.
Peanut butter + guava or orange jelly sandwiches.
Miniature cheeses (for instance Babybel).
Simple lettuce + ham or cheese + apple sandwiches.
Dry fruits such as raisins, prunes, cranberries etc, sometimes you can get them in miniature boxes, if not use small container or muffin case to separate them from the rest.
Hard boiled eggs, you can shape them, post about it here or make marble eggs.
Miniature yogurts, fromage frais or custards.
Mini sweets as treats not regular item in the lunchbox.
Leftover pasta salad from previous day.
Leftover homemade pizzas and tarts.
Cereal fruit bars.
Steamed vegetables, for instance green beans with some soy sauce on a side.
Homemade fruit jelly in small containers.
Homemade muffins for instance Summer fruit muffins or Cheddar and walnut muffins.
and many, many more…
Some schools don't allow nuts, chocolate covered biscuits and generally sweets or even drinks other than water so check with your child's school before packing the lunches.
Places where you can buy some lunchbox accessories:
Some of the accessories can be found in my Amazon aStore, if not try other options:
eBay (most of the cute picks, moulds, some cookie cutters, containers)
Amazon (Sigg bottle, sporks, Hungry Jungle lunchbag, they have also food chillers)
Japan Centre (bento boxes, lunchbox straps, egg moulds, food picks, sauce bottles)
Decathlon (Quechua drink bottle)
Ikea (colourful napkins, food chillers, plastic spoons)
Tesco (food chillers, food boxes, miniature food items)
Morrison's (small flowery boxes, paper muffin cases, melon baller, miniature food items)
Marks & Spencer (anti-bacterial gel)
Superdrug (miniature anti-bacterial gel, wipes, fabric wash bag)
Boots (anti-bacterial gel, mini tissues, wipes)
EasyLunchboxes (Easy LunchBoxes and Easy LunchBags)
Becky and Lolo (UK seller of Easy LunchBoxes and many more useful items for kids)
local Pound store (silicone muffin cases, cute tissues)
local haberdashery (elastics for lunchbox straps)
handmade items (lunchbox strap)
You can take a look at all lunchboxes I made under Lunchbox/Bento category.
You can also take a look at Wholesome Lunchbox even that I'm running each 15th of the month.