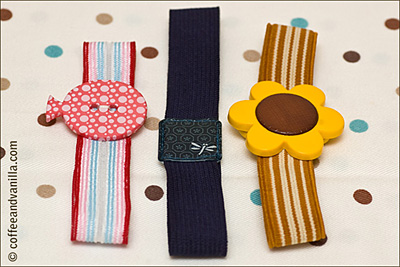 On the picture above you can see handmade strap (the one with balloon shaped button) and two bought straps. They are very useful in packing lunches (to prevent boxes from opening and for decoration, they make even plain white food box looking nice), especially for kids but they are quite hard to find and can be not cheap too. The dark blue one I bought together with lunch box in Japan Centre (212-213 Piccadilly, London), the flowery one is from eBay, and it was a little bit expensive for  a piece of elastic and plastic flower (some of them cost almost £10 with shipping).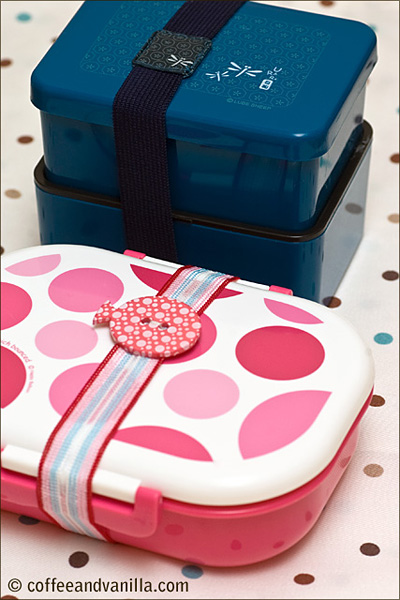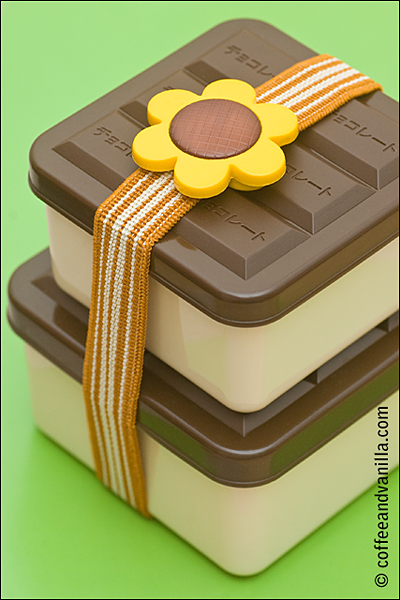 Tired of looking for nice straps at a good price I decided to make my own, they are very easy to make… all you need to have is:
about 25 cm long piece of wide elastic (cost £0.20 a metre)
large button or even pin badge (for older children), felt embellishment or anything else you may find to attach in a place where to ends of elastic meets (on hand)
needle and thread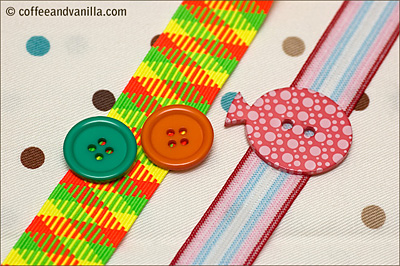 I'm planning to make few extra ones and give them away in my usual photo quiz so don't forget to check out soon or even better subscribe to C&V by email or RSS not to miss the chance.