INGREDIENTS
100 g white chocolate (broken into pieces)
2 tbs of milk
100 g mini marshmallows (about 3 handfuls)
4 ice cream cones
sprinkles (I used confetti ones)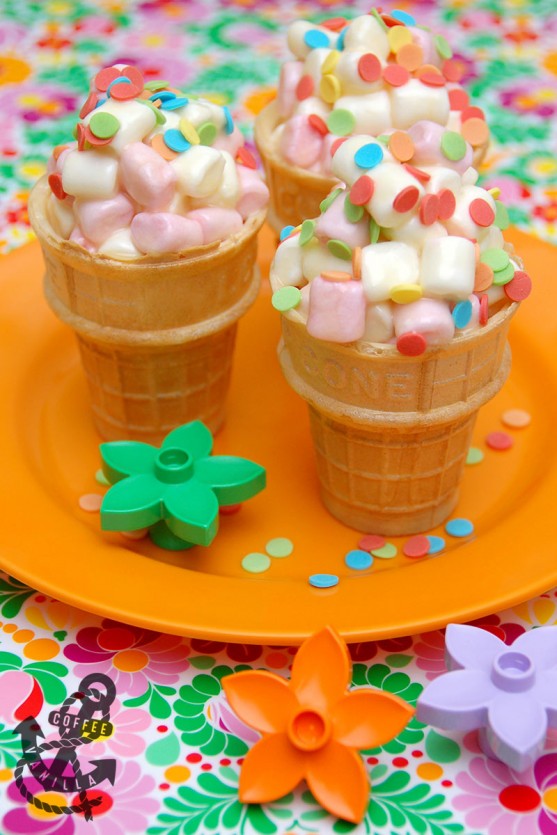 METHOD
In a small saucepan melt over low fire chocolate with a bit of milk, stir constantly.
Once the chocolate is completely melted turn off the fire.
Continue stirring until chocolate is still soft but not very hot and watery.
Fold in marshmallows and mix well.
Transfer this gooey mixture into the ice cream cones.
Decorate with sprinkles.
Place in the fridge for couple of minutes to set faster.
Makes 4 cones.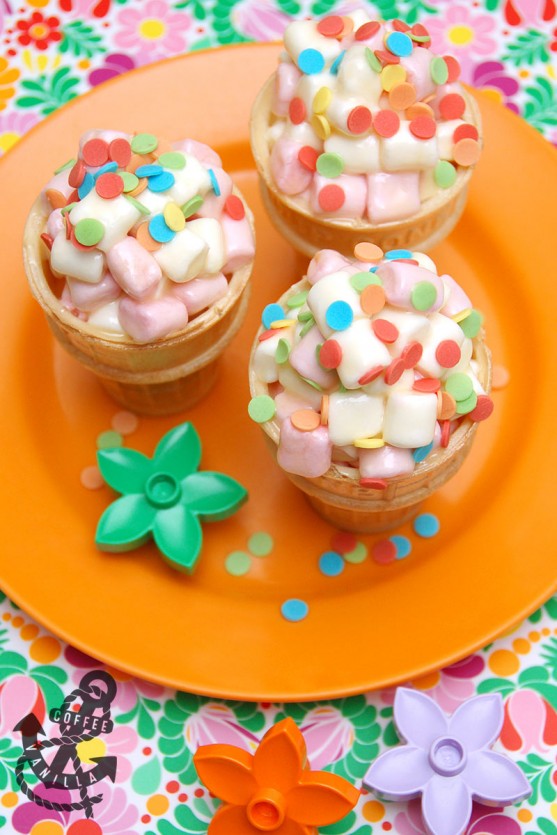 NOTES
Those are very easy to make treats, perfect way to use left over from summer ice cream cones in winter.
Those cones would be great for picnics and all kinds of kids' parties as they are not melting and are less messy than real ice cream cones…