This is second (just after red apples) favourite pattern my girls often ask for, especially the cherries…
Both patterns are super cute and will make fabulours Summer nail art. Kid's nail art is also great as a birthday party activity, we were painting kids' nails with cherries on my daughter's 7th birthday picnic… it was a lots of fun.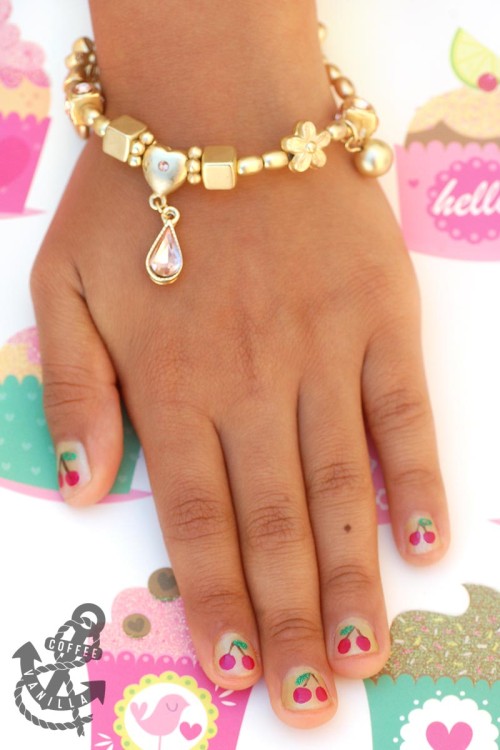 MATERIALS
light colour nail polish for the base, I used pearl pastel green but light pink would work great as well
black nail art pen / nail art lacquer (nail polish with thinner brush)
deep pink nail polish, I used simmering one
green nail art pen / nail art lacquer, I used glittery one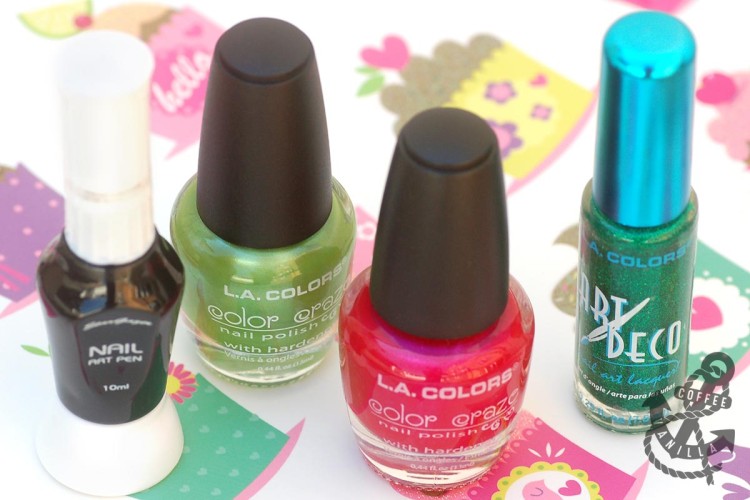 METHOD
for cherry fingers
Paint all nails with base colour.
Using black nail art pen draw lines for cherry stems.
Make two dots for the cherries.
Finish with a stroke of green for the leaves.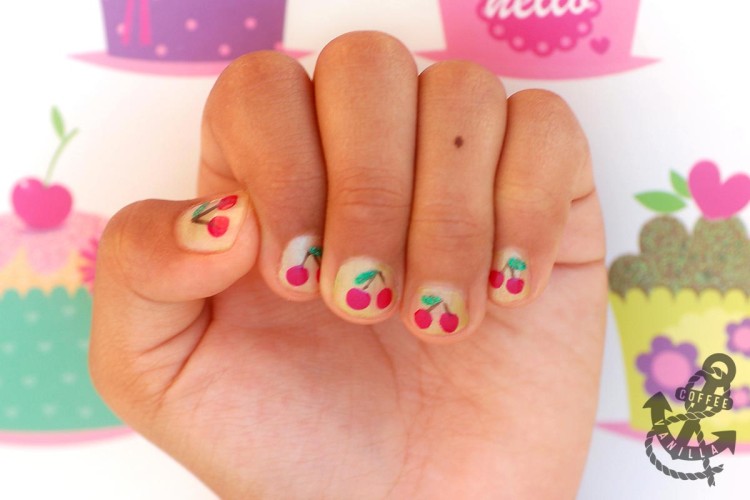 for watermelon toes
Paint all toes with base colour.
On the top of each toe draw about half a circle with pink nail polish.
Highlight edge of half a circles with green nail art pen for the watermelon peel.
Cover pink bits with little black strokes for the watermelon pips.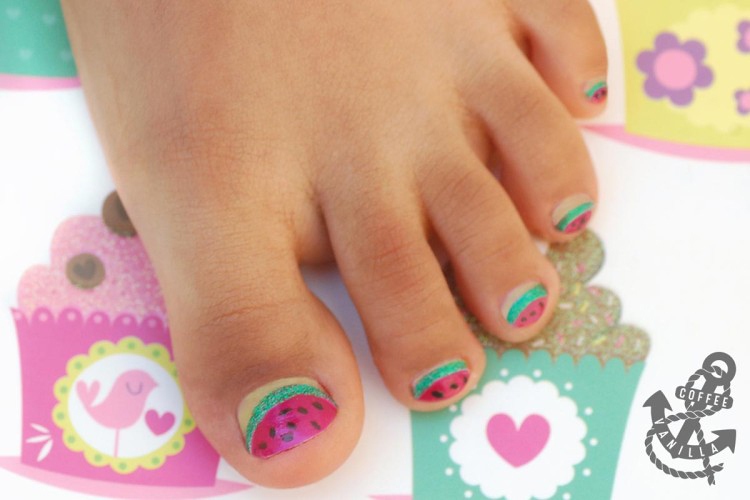 NOTES
My little one (one and half now) wanted to take part in the photo shot as well and showed her sandy foot for the pictures.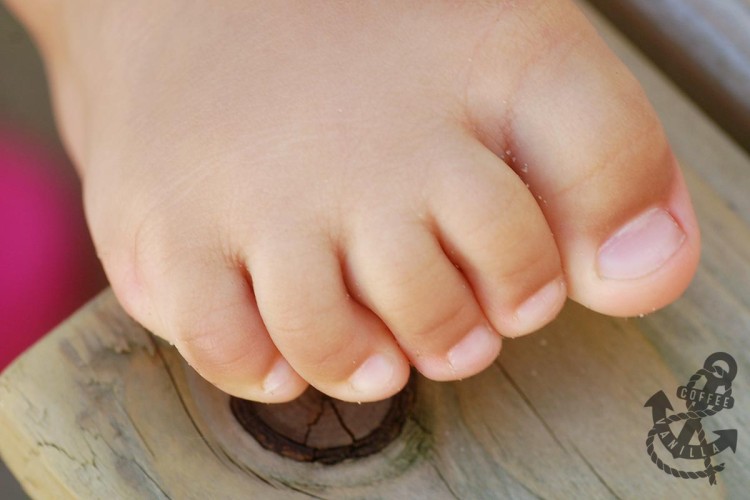 More nail art design patterns: Quick & Easy Nail Art For All Seasons.
More health & beauty tips.
More Summer ideas.