INGREDIENTS
for pink beetroot dip
300 g plain Philadelphia or other cream cheese
1 cooked beetroot
a little bit of fine sugar – to taste
for green avocado dip
3 – 4 small very ripe hass avocados
150 g plain Philadelphia or other cream cheese
sea salt – to taste
freshly cracked black pepper – to taste
some squeezed garlic or garlic powder – optional
to serve
cucumber (cut into sticks)
baby corn
bell peppers or sweet pointed peppers (cut into strips)
carrots (cut into sticks)
cauliflower & broccoli (florets separated)
baby plum or cherry tomatoes
bread sticks or plain tortilla chips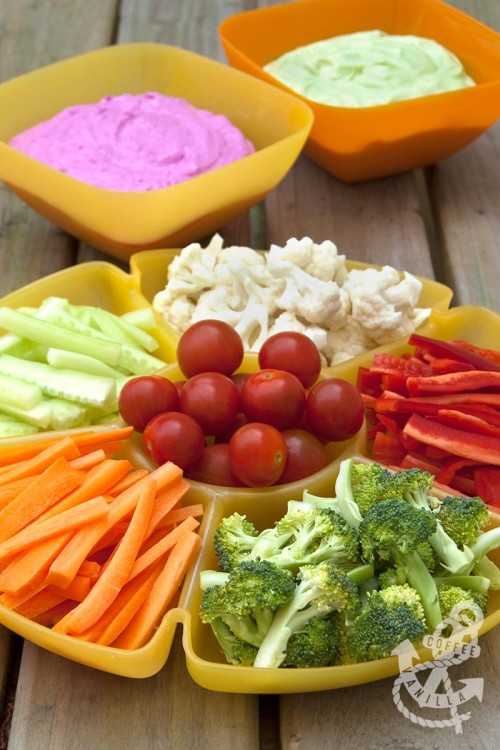 EQUIPMENT
METHOD
Use hand blender to mash ingredients for each dip.
Store in the fridge until last moment.
Try to keep out of direct sunlight while on the picnic but do not worry too much, those dips are quite sturdy (ours were still good after more than 5 hours in the park).
NOTES
You can get ready cooked beetroots in supermarket, but be careful as some of them have vinegar and they won't be suitable.
To make sure avocados are ready on time buy them when they are still hard and keep them out of the fridge until they are soft, usually about 5 days.
Double or triple the recipe depending on needs.
If you are looking for more raw vegetables dip ideas, check out those Blue Cheese & Curry Powder Dips for Veggies.