[recipe adapted from The Golden Book of Chocolate]
This is seriously chocolatey cake recipe using 775 g dark chocolate spread between cake dough, frosting and the ganache.
It is very rich but delicious, moist, have texture similar to marcepan thanks to the almond flour and is filled with scent of orange liqueur and vanilla.
I have adapted this recipe from mentioned above book but I have changed proportions of the dough, filling to the frosting to suit my needs.
I have also added vanilla sugar to make it more fragrant.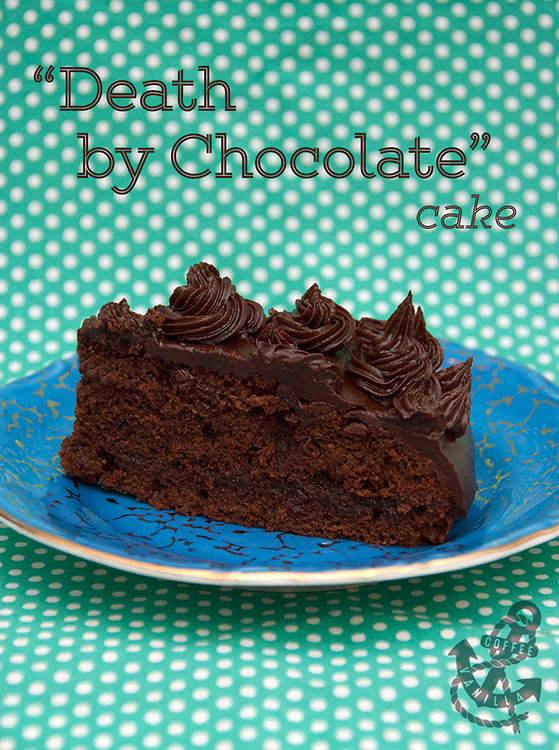 INGREDIENTS
for the chocolate cake
375 g quality bittersweet / dark chocolate (broken into pieces)
1 cup plain flour
1½ tsp baking powder
¼ tsp / pinch of salt
½ cup ground almonds / almond flour
185 g / about ¾ bar unsalted butter
1 tbs unsalted butter for greasing the tin
1 cup of golden caster sugar
3 tbs vanilla sugar, best homemade
4 large / 6 smaller eggs (separated)
4 tbs orange liqueur (I used Grand Marnier)
for the filling
½ cup quality orange marmalade (I used fine cut but clear would be the best)
 4 tbs orange liqueur (I used Grand Marnier)
for the chocolate frosting
250 g quality bittersweet / dark chocolate (broken into pieces)
125 g / half a bar unsalted butter
for the chocolate ganache 
150 ml extra thick double cream
150 g quality bittersweet / dark chocolate (grated)
EQUIPMENT
9" (22,8 cm) round non stick cake tin with removable trays (lined with baking paper)
spatula
food processor with bowl
egg whisk and bowl for the egg whites
another bowl for dry ingredients
small pot and metal bowl for the double boiler
saucepan for the ganache and then orange marmalade
cake stand or disposable cake base
piping syringe
grater
strong thread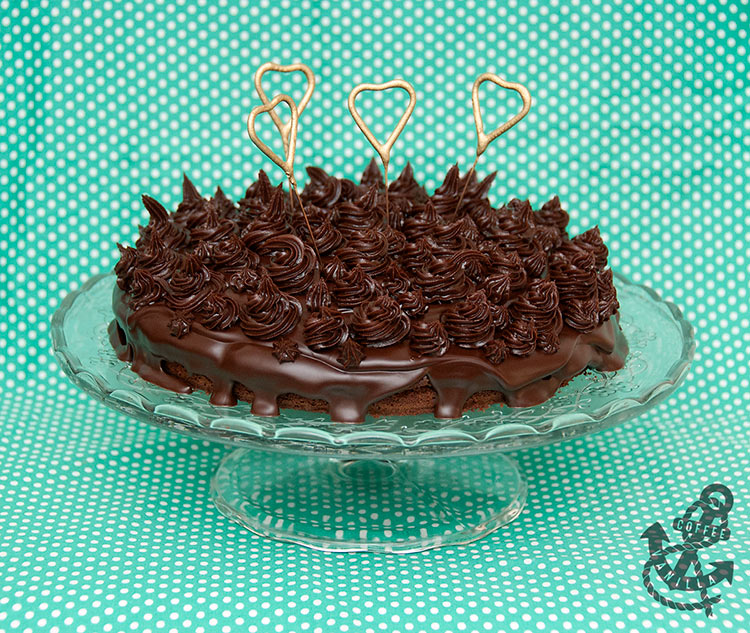 METHOD
Preheated oven to 180°C (356°F).
Grease the baking tray.
Melt the chocolate in the double boiler and leave aside.
Combine dry ingredients: flour, almonds, baking powder and salt.
In a food processor beat butter, sugars and egg yolks.
In meantime beat also egg whites using the whisk.
Once content of the food processor and mixed well, slowly fold in also egg whites and dry ingredients.
Add also the liquor and transfer whole mixture to the baking tray.
Place in the oven and bake for about 45 minutes.
In meantime prepare ganache heating cream in a small saucepan and adding grated chocolate, continuously stirring. Once the ganache is ready put it in the fridge until needed.
Once the cake is done and cooled down cut it in half using the thread to create two layers.
In a small saucepan heat the marmalade until all runny, stir in also the orange liqueur.
To assemble the cake, place one layer of the cake on the cake stand, spread over the orange marmalade, cover with second layer.
In a double boiler melt chocolate and butter for the frosting.  Spoon mixture over the cake, let until the whole cake is covered.
Once the frosting is set, use piping syringe and ganache to decorate the cake.
Leave in the fridge for at least one hour to set.
This recipe makes 12 – 16 portions of cake.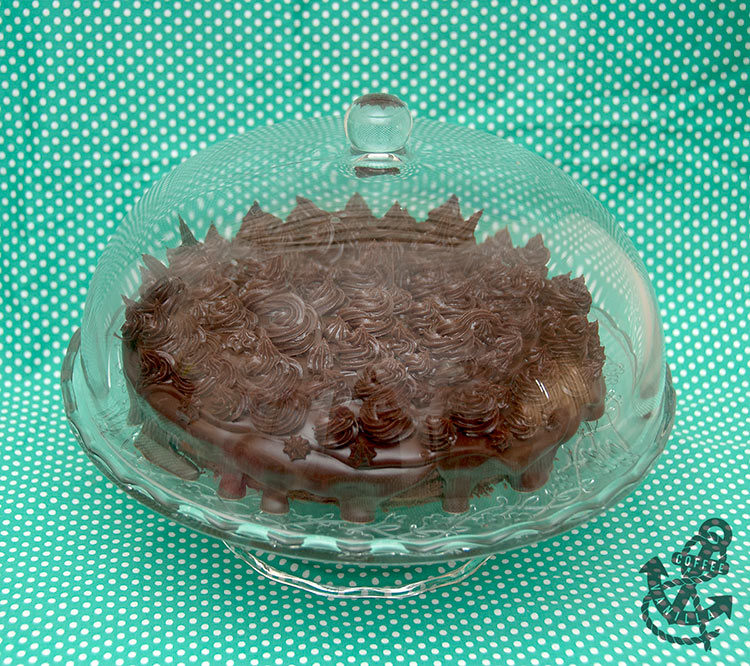 NOTES
Looking for more recipes calling for orange liqueur?  Then take a look at this Ice Cream Dessert with Madeira Cake & Grand Marnier and Poppy Seed Crêpes Suzette I made a while ago or Orange syllabub recipe with speculoos biscuit base by Sarah of Maison Cupcake and Chocolate orange trifle in a glass by Jeanne of Cook Sister.
DISCLOSURE: This post contain some affiliated links.