As we are living in Brighton I thought it would be nice to have nautical themed guest room where visitors would feel like they came for seaside holidays. Unfortunately we don't own guestroom but my mum like navy blues, natural woods, creams and whites so we have started rearranging her bedroom according to this theme instead.
Below my dream colour palette for the guestroom…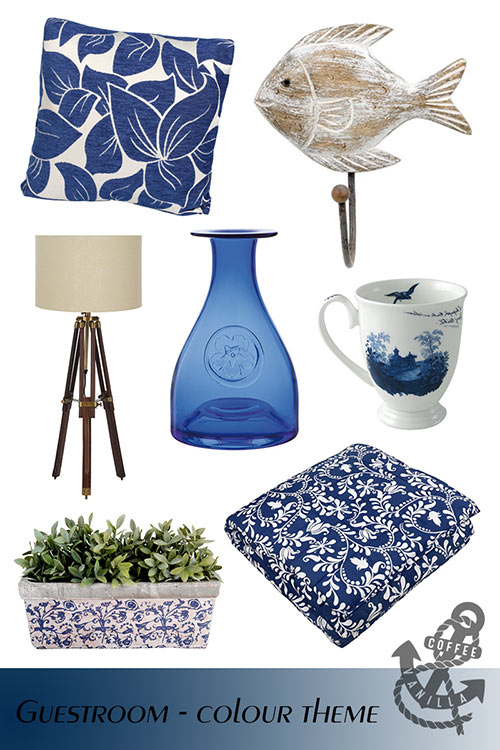 Images from the colour theme courtesy of Amazon.co.uk stores, starting from the top left: Thomas & Frederick Windermere Cushion – Navy, Salco Wooden Fish Hook, Pacific Lighting Wood Tripod Table Lamp Base, Dartington Primrose Blue Glass Flower Bottle, Aynsley Archive Footed Mug – Blue/ White, Esschert Design Ceramic Flower Box, White &  Navy Blue Indian Quilt – King Size.
What we have managed to achieve so far is not much, just bought the cream wardrobe & matching bed, white & navy bedsheets, laundry basket, wooden fish decoration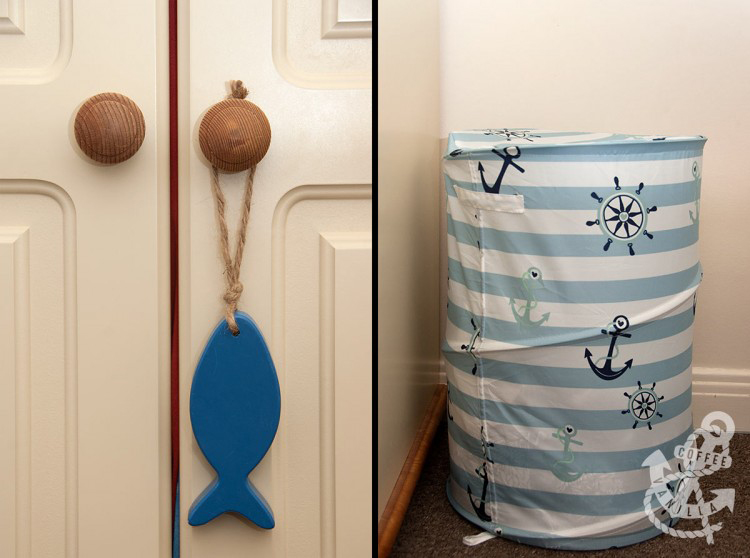 and made wax resist oxide painted flower pot.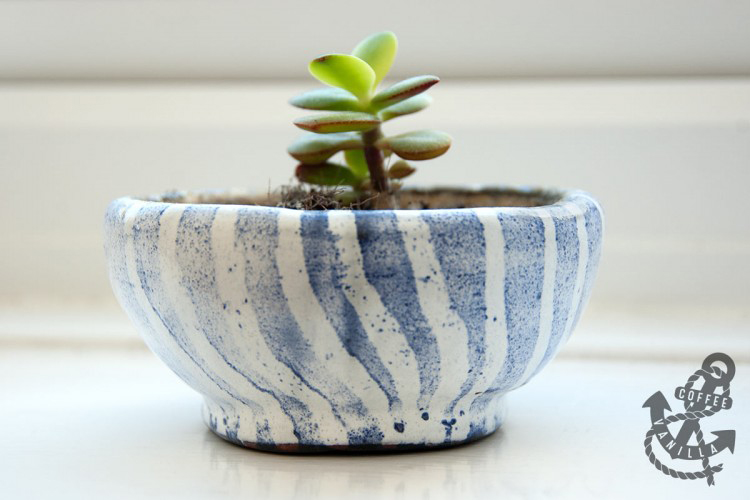 NOTES
Take a look at colour themes for all of the rooms in the house here.
DISCLOSURE: This post contain some affiliated links.