Let's celebrate diversity!! We need it now more than ever. Do you have any traditional dishes that you can share with us? Or maybe some childhood food memories to share? Recipes from all over the World are more than welcome.
Inheritance Recipes is a challenge that Solange of Pebble Soup and I have started to celebrate dishes food bloggers cherish. Recipes which have been passed down by a family member, a friend, through an ancestral culture and dishes which you would like to bestow to future generations. Each month food bloggers from all over the world will add their favourite recipes celebrating their roots. That way we'll end up with the most diverse round-up of all round-ups.
Some post ideas that you can add to the IR link-up:
– traditional recipes or preparation methods,
– national recipes from all over the globe,
– foods that you often prepare with kids (starting a new tradition),
– recipes that have special meaning to you,
– traditional edible crafts,
– recipes inspired by childhood memories,
– dishes inherited from a family member or a friend.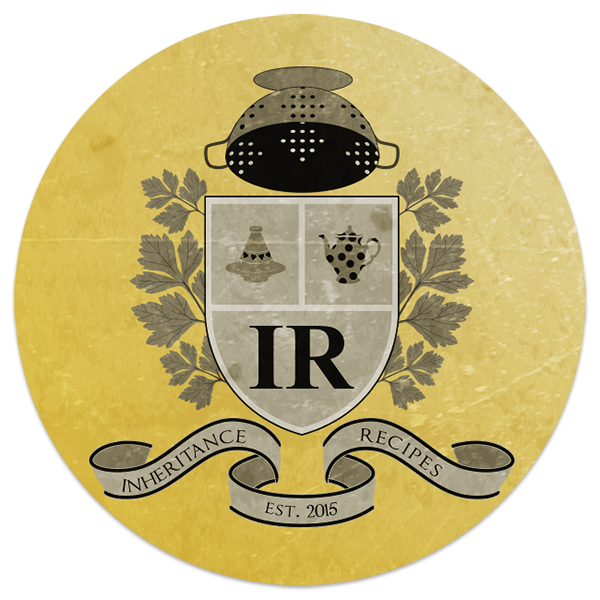 We will share your recipes via our social media channels and include in the round-up. We will also add your recipes to the Inheritance Recipes Pinterest board (that has over 3,8 K followers) and include your blog's handle in our Inheritance Recipes list on Twitter that we use to retweet on daily basis.
Please note that entries that fail to follow instructions won't be approved.
Use #InheritanceRecipes hashtag for your entries across social media and we will re-share them whenever possible.
When you have a spare moment do visit other entries that caught your eye, comment on them and give them some social media love.
We can't wait to see your Inheritance Recipes!
---
Instructions How to Enter
Please, link back to the IR page on both: Pebble Soup and Coffee & Vanilla blog.
If possible, display one of the IR badges (available below) in your recipe post.
Add your recipe via linky below.
Terms & Conditions
1. Pebblesoup.co.uk and coffeeandvanilla.com are the organizers of this link-up. Any and all issues related to the Inheritance Recipes shall be handled by the organizers.
2. By submitting your link to our challenge you confirm that your entry is original, written by you and that you own copyrights to the images. You also give us permission to use one of the images (fully credited with link to your post) for purpose of the round-up.
3. Up to 2 recipes accepted per blogger each month.
4. Feel free to link up to past posts but please update them with links to the IR pages to qualify.
5. There is no closing date, we will post the round-up on one of our blogs once we have collected 8+ entries.
6. We will not include in the round-up links to the websites that infringe copyrights or mislead readers by not complying with ASA (Advertising Standards Authority) rules about disclosing sponsored content.
7. The organizers reserve the right to alter T&Cs.
8. "Instructions How To Enter" form part of the Terms & Conditions.
---
IR BADGES
Please, click through to open one of the badges, right click to save it to your computer and then upload badge to your blog, please do not hotlink to images on our server.
---
Follow IR on social media
Pinterest Inheritance Recipes board
Inheritance Recipes Twitter list
---
IR Round-up Archives
2018
2017
January / February / March / April / June / August / October / November
2016
January / February / March / April / May / June / July / August / September / October / November / December
2015