Although I'm not religious, preparing Easter eggs (pisanki) is something I remember from my childhood and I always try to continue this tradition with my girls.
This year we had plans to use natural dyes but the whole plan has failed because I did not manage to find white eggs in the stores. And when we tried to use red cabbage as the blue colourant with brown eggs, the effect was not very flattering as you can imagine. Therefore my post about natural egg dyes must be postponed until later date, possibly even next year…
And in a meantime enjoy our last minute watercolour eggs we made using watercolour pencils.
Happy Easter Holidays!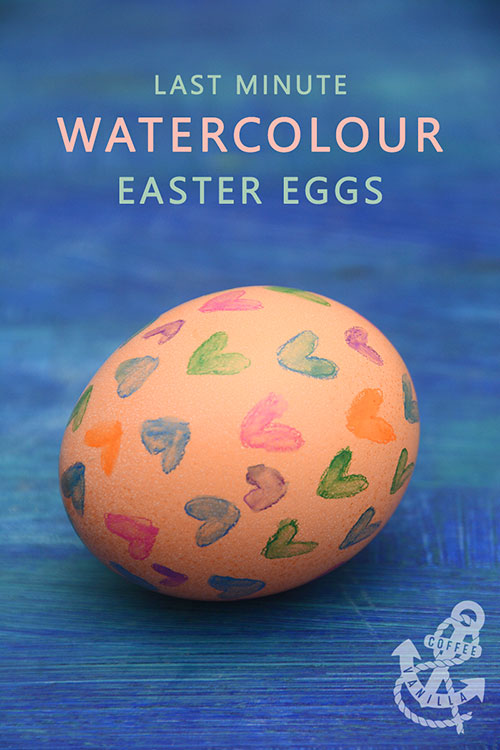 MATERIALS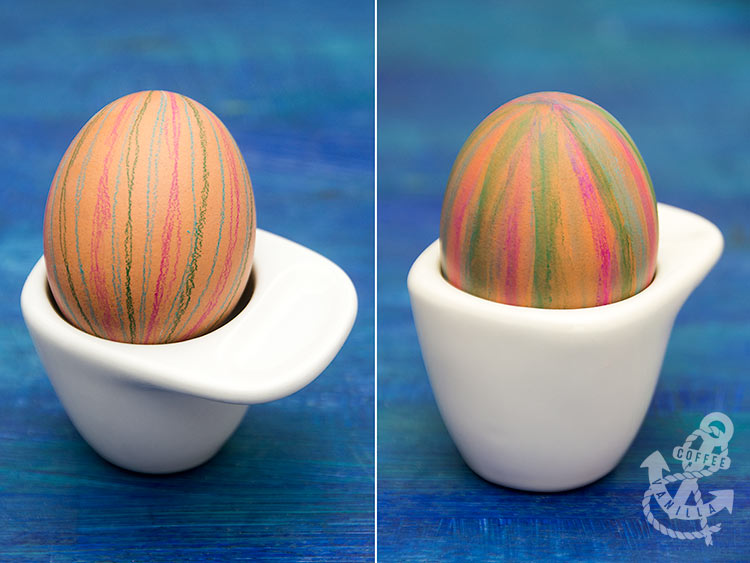 EQUIPMENT
thin watercolour brush
a bit of water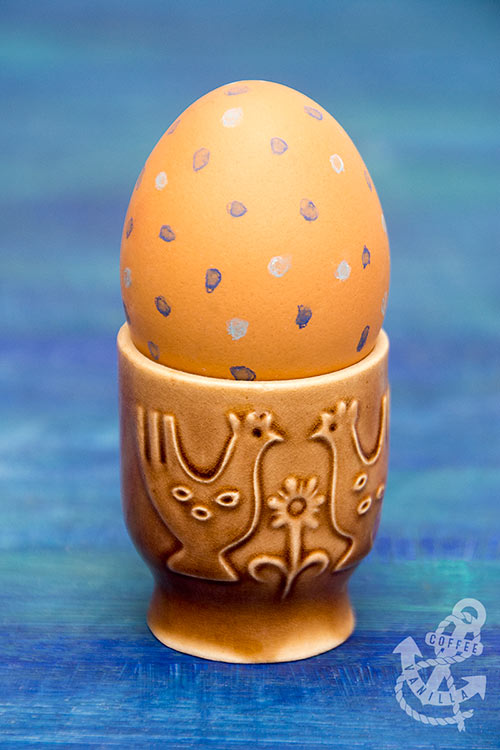 METHOD
Simply draw your designs with watercolor pencils directly on the eggs.
Wet the brush and carefully use it to turn pencil patterns into watercolours.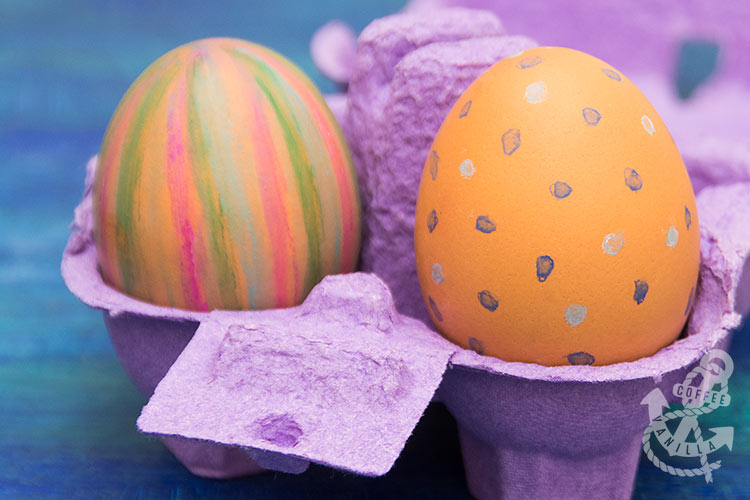 TIPS
If you don't have watercolour pencils at hand, you can use regular watercolours as well, use only a bit of water.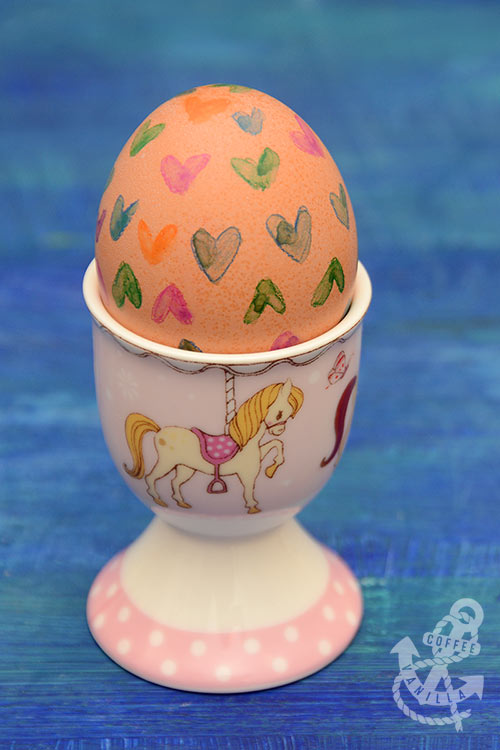 NOTES
More Easter recipes and craft ideas.
More Easter egg ideas: Watercolour Galaxy Eggs, Kraszanki, Drapanki & Pisanki, Mess Free Easter Egg Decorating with Crayons or Two Tone Crochet Easter Egg Covers.
DISCLOSURE: This post contains some affiliate links.