This is just an idea rather than tutorial, something I used to do as a child, back home in Poland.
All you need are some soft crayons (we have used water resistant Cran d'Ache Pablo & Maped Colour Peps) and some hard boiled eggs…
Nice and easy, mess free half term activity for kids, toddlers and adults alike.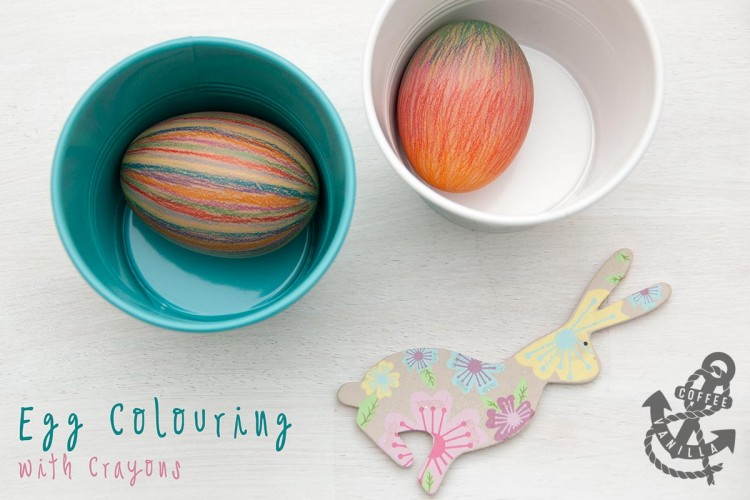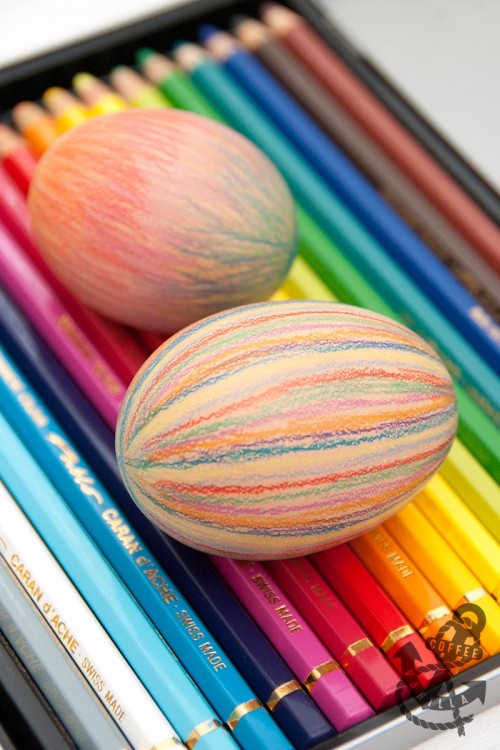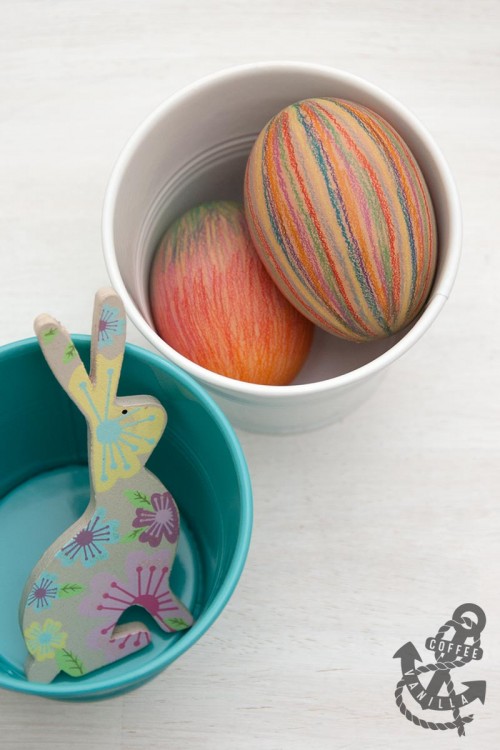 If you are wondering what are those creatures peeking from our egg buckets – scroll down…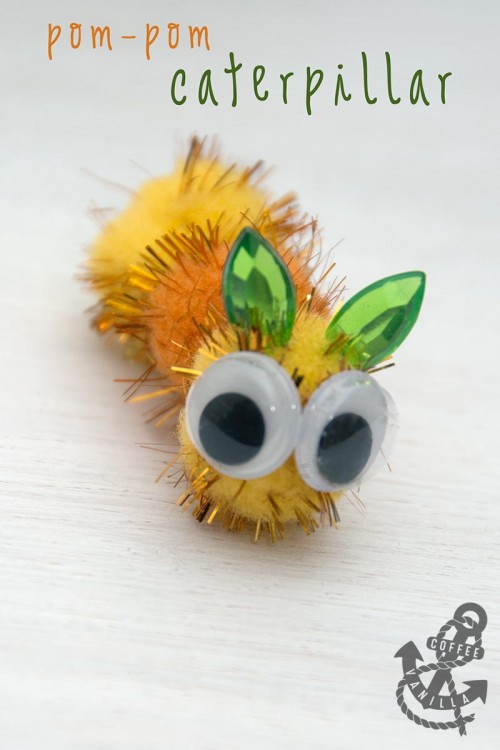 My girls made them from polystyrene eggs, some pom-poms, googly eyes, sequins and other goodies, including some coconut water to cleanse after chocolate egg overdose, sent to us in Easter package from Vita Coco.
Follow the link for short review of the Vita Coco Kids flavoured coconut water in March edition of Tried & Tested.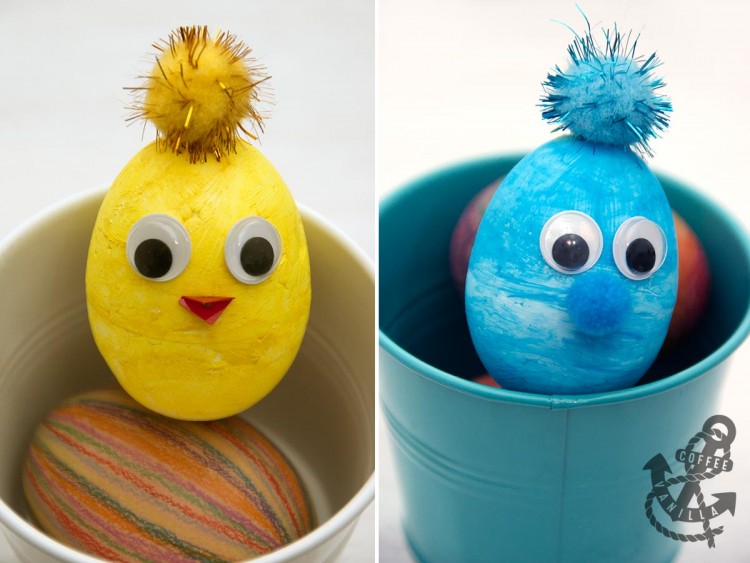 NOTES
The polystyrene eggs has been painted with acrylic paints.
To attach the beak (folded in half square sequin) we used short craft pin and to glue the glitter pompoms onto the eggs all clear all purpose adhesive, such as Boostik or UHU, seemed to be working the best.
DISCLOSURE: This post contains some affiliated links.