I'm really happy that gloomy March is over and hopefully we will be getting a bit more sun rays here in UK…
With beginning of half term holidays, Spring that has finally sprung and Easter just round the corner everything is about days out, picnics (check out cute picnic blanket below), healthier lifestyle (natural cosmetics and green home gadgets), drinks (to stay hydrated and cleanse after chocolate eggs overdose) and don't forget to get some new stationery supplies for the back to school time…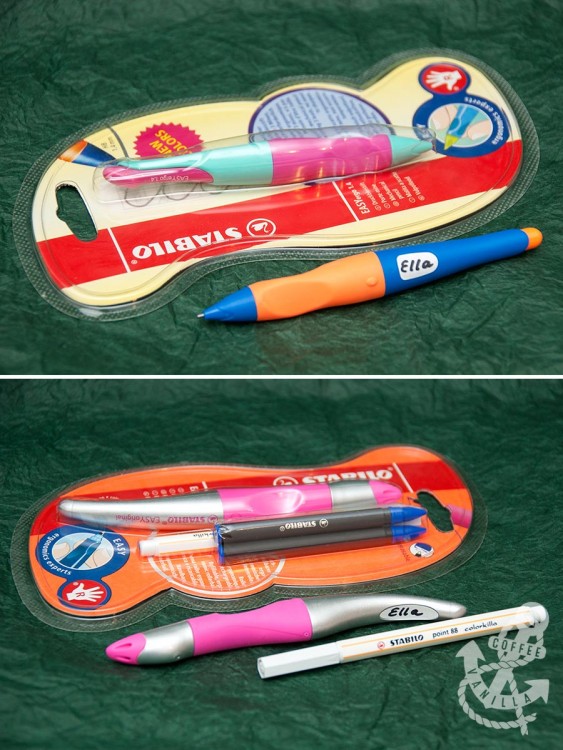 Let me introduce you to the Stabilo EASYgraph pencils & Stabilo EASY original pens (about £5 – £6 depending on  the retailer) that help little ones to master difficult art of handwriting…
Both Stabilo EASY pens and pencils are available in left and right handed versions and come with name tag stickers.
Additionally pencils come in various thickness, ours were 2.4 mm, not too thick or too thin for 4 year old who is just starting to write. The pens come with 1 extra refill and an eraser pen which work really good making all spelling mistakes disappear without even a trace (!)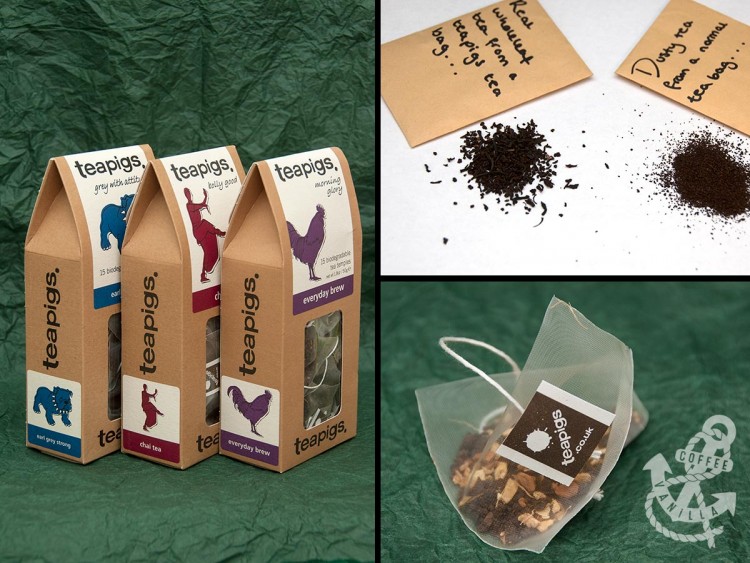 If you are reading this blog on regular basis you are aware I'm not a fan of bagged tea, but the Teapigs (£3.99 per pack of 15) are different, the bags / tea temples are made of fabric (not paper) and tea inside those bags resembles more loose tea than anything else.
Above you can see comparison of Teapigs Everyday Brew whole-leaf tea and dusty tea from normal tea bag… big difference, also in taste.
The Earl Grey Strong was really flavoursome and Chai Tea, which was my favourite, had big chunks of spices inside, including 2 – 3 whole cardamom pods per temple (!)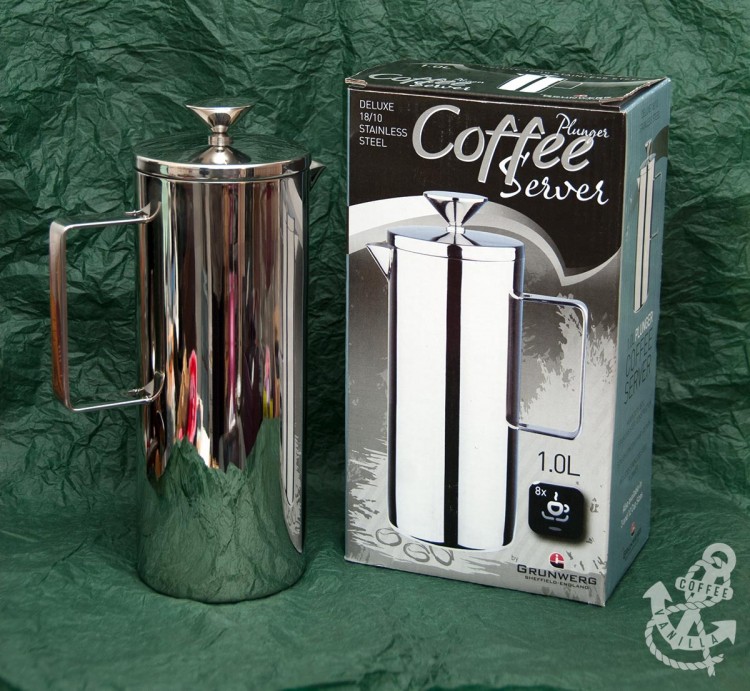 I got this lovely French press at my local the HomeSense store where I buy a lots of props for the blog. If you are not familiar with them – HomeSense is a place where you can get quality home-ware for bargain prices… my stainless steel coffee maker was RRP £49.99 and costed only £14.99.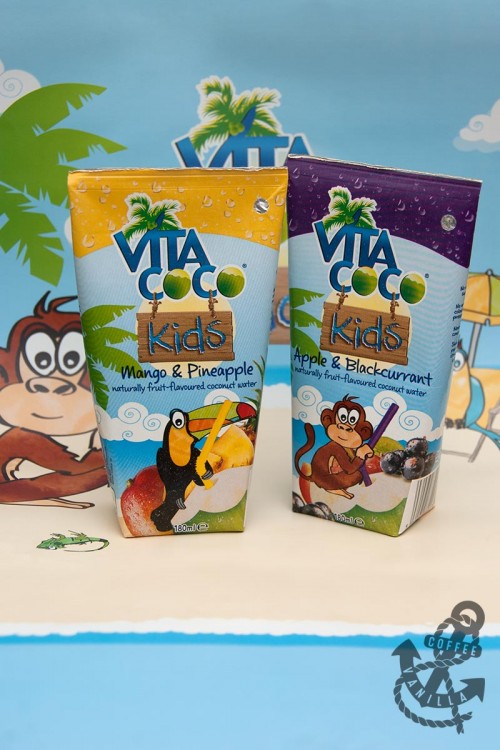 Pictured above is new Vita Coco Kids (RRP £2.99 per 4 x 180ml pack) – flavoured coconut water for children in two flavours: Mango & Pineapple and Apple & Blackcurrant.
Coconut water is not something that every child will like but with addition of some fruit juice they may at least give it a try, like my 4 year old who really enjoyed the drinks. The bigger one always loved plain coconut water so there was no need to convince her with the flavoured version.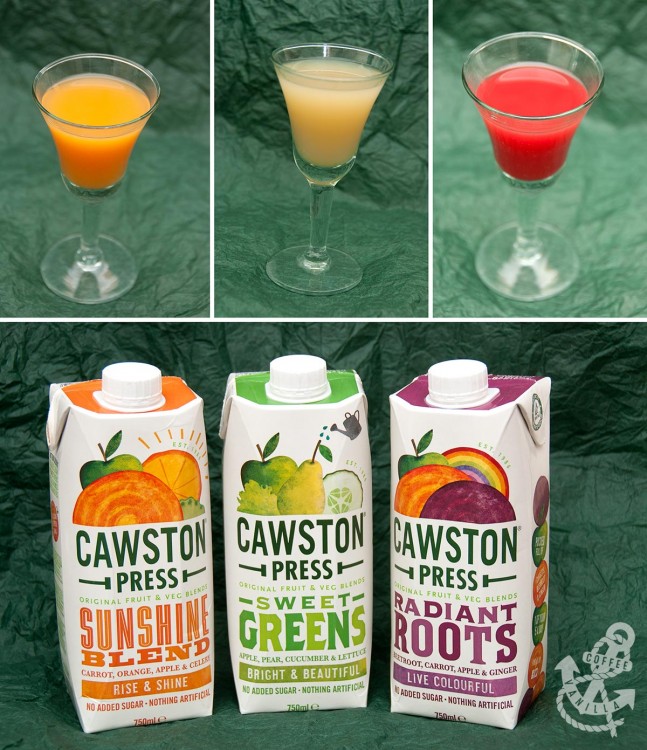 Cawston Press (RRP £2.99 per 750 ml carton) are new vegetable and fruit juice blends that come in 3 exciting flavours: Sunshine Blend, Sweet Greens and Radiant Roots.
Sunshine Blend is great alternative to usual orange juice with addition of apple, carrot and celery and was favourite of my girls. Sweet Greens have fresh, clean flavour of apple, pear, cucumber, lettuce with hint of mint and make quite good thirst quencher to accompany curries and other spicy dishes. But Radiant Roots with distinctive flavour of beetroot, sweetness of carrot and apple and spiciness of ginger is definitely my personal favourite.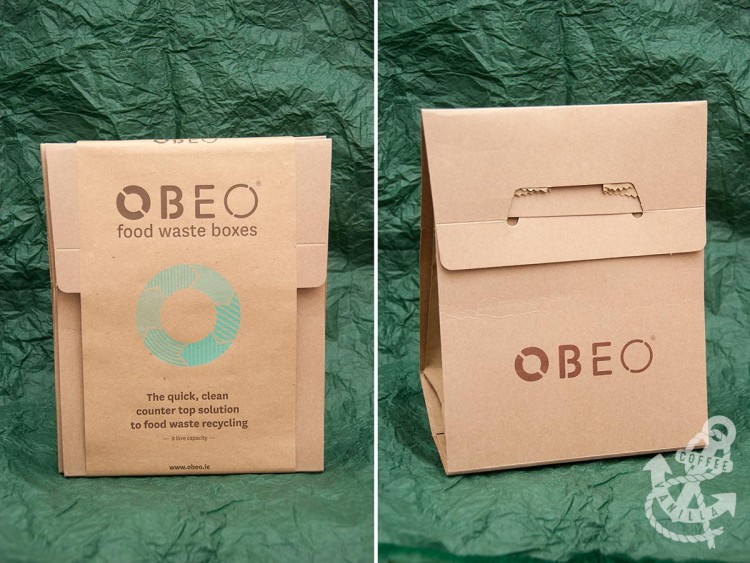 I really like the idea behind Obeo – new food waste boxes that soon will be available in UK supermarkets.
I found Obeo quite handy and easy to use. You can fill them up over a few days, then throw them in the brown bin… no more smelly, watery fruit and veg peelings laying around the kitchen. Obeo are water resistant, strong and will hold up to 2 kg of food waste.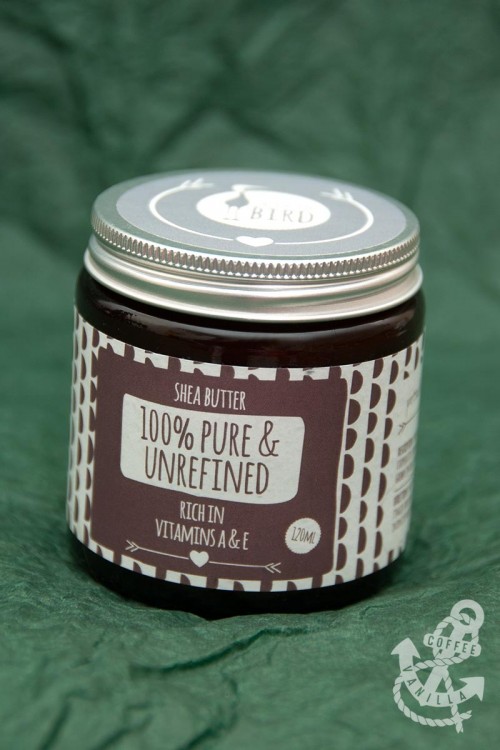 There is nothing better for dry skin and eczemas than pure unrefined shea butter – I used pictured above shea butter from Laughing Bird to make my Home-made Shea Butter Body Lotion which turned out to be great for my allergy damaged skin.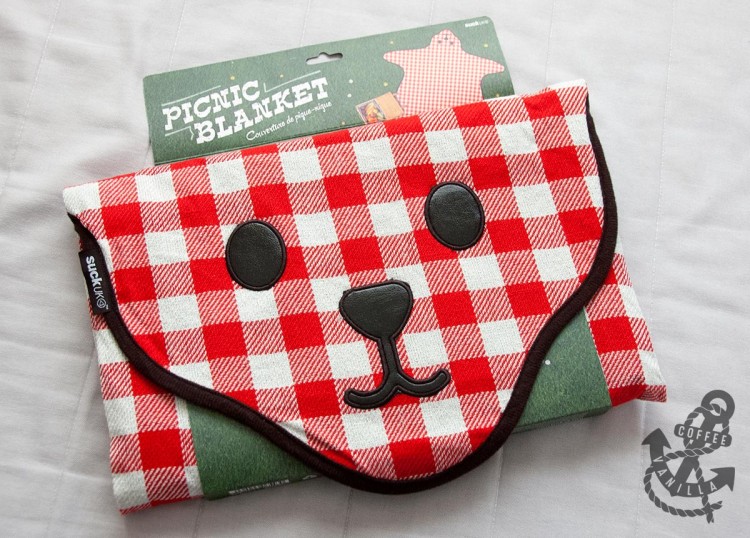 This very cute, foldable Suck UK Bear Skin Picnic Blanket (£15.99) came from Find Me A Gift and is a must have during picnics this Spring ;)
The blanket has not only attractive tartan patter but is also very clever – it has waterproof underside to protect picnickers from cold and moisture.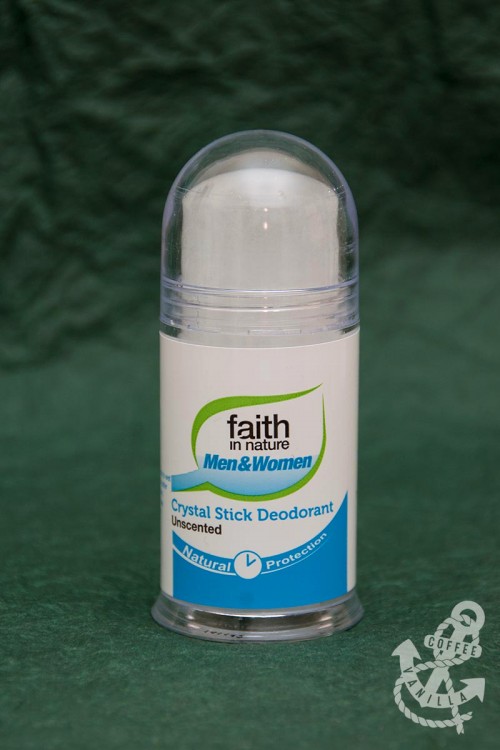 Faith in Nature Crystal Stick Deo (£4) has only one ingredient: Ammonium alum (mineral salts) and it works… better than many other chemical free deodorants I have used so far.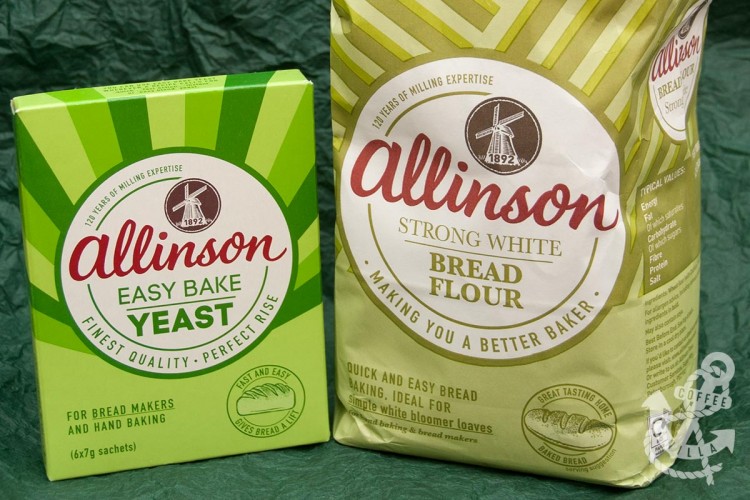 I never really paid much attention to the flour or yeast I use but it seems that using quality products can positively influence outcome of the bakes and home-made tiger bread I have made with Allinson Strong White Bread Flour & Allinson Easy Bake Yeast is a proof!
NOTES
Since Febraury's Tried & Tested I wrote about my favourite picks from Linens Direct, tried PiCKUP! biscuits from Bahlsen, visited The Fairy Tale Fair in Brighton and tested Baking Mad's Tiger Bread recipe using Allinson products above.
DISCLOSURE: This post contain some affiliated links. All of the products, except for shea butter and crystal stick, which I purchased myself, has been sent to me for review purposes.  Also the coffee press has been only partially covered by Homesense gift voucher. You can find some of the above reviews on Amazon website as well. I was not financially compensated for this post. All opinions expressed here are my own and I retained full editorial control.