This is very similar to the jute baskets we have made but much easier and faster.
I have managed to crochet the whole bunch of those in about an hour for my daughter's teachers to give away at the last day of term.
For more crochet projects and other  Easter ideas follow the links.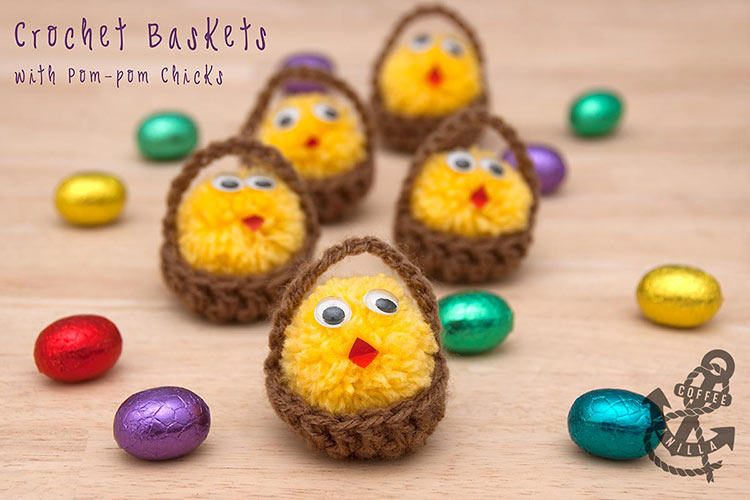 MATERIALS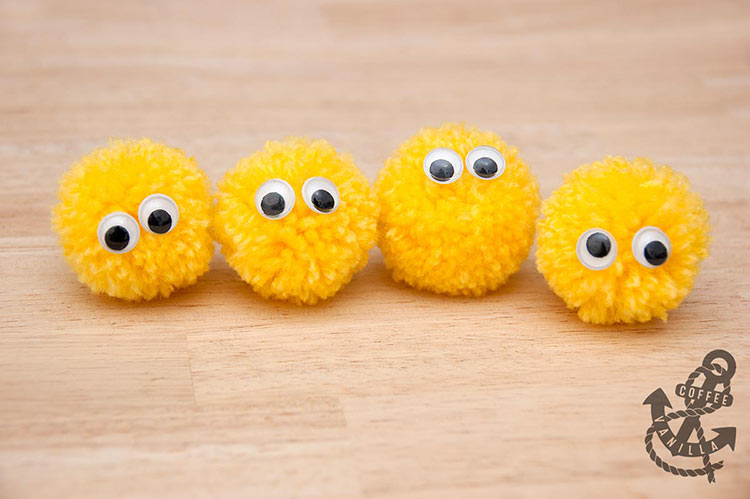 EQUIPMENT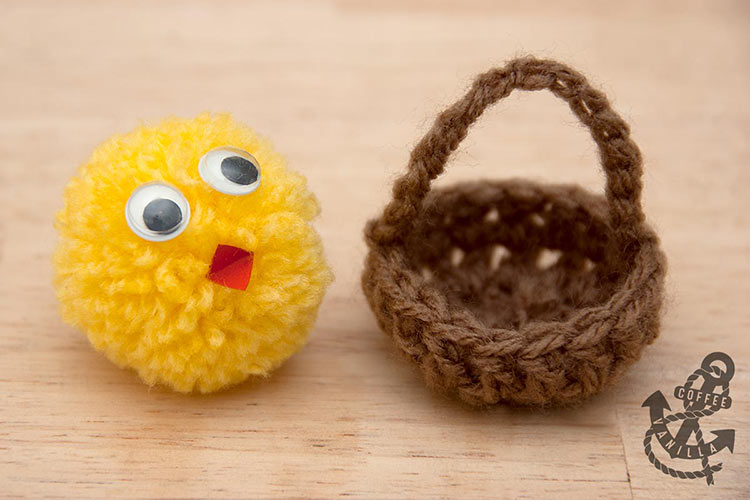 METHOD
Please note that names of the stitches in UK & US vary, this is UK pattern, click through for crochet stitches conversion chart.
stitches used: chain (ch), double crochet (dc), slip stitch (ss)
FOUNDATION CHAIN
Start with 5 – 6 ch, close the chain with ss to create a circle.
ROUND 1 (FOUNDATION ROUND)
Work about 12 dc into the middle of the circle.
Close the round with ss.
ROUND 2 
Move to the second round, start with 2 ch as first dc and then work 1 dc into each stitch of the previous round, working extra dc into every third stitch, close with ss.
ROUND 3
Again start with 2 ch as first dc and then work dc into each stitch of the previous row, do not add any more extra stitches.
HANDLE
Once the basket is done, do not cut the thread but start working about 15 ch for the handle.
Connect on the opposite site with the ss.
Finish it off, cut the yarn and voilà, the basket is ready (!)
DISCLOSURE: This post contain some affiliated links.