Despite complicated look those egg basket tartelettes / tartlets are quite quick and easy to make, all you need is some shortcrust pastry, condensed milk and decorations.
The condensed milk filling is adaptation of Polish mazurek recipe I made last year and the idea for the baskets is based on traditional Polish Easter braided bread bakes.
INGREDIENTS
for the shortcrust
3 cups / 500 g plain flour
bar / 250 g unsalted butter (softened)
¾ cup golden caster sugar
2 egg yolks
1 whole egg
2 tbs natural yoghurt or soured cream
for the condensed milk filling
2 x 397 g tins of sweetened condensed milk
4 tbs cocoa powder – optional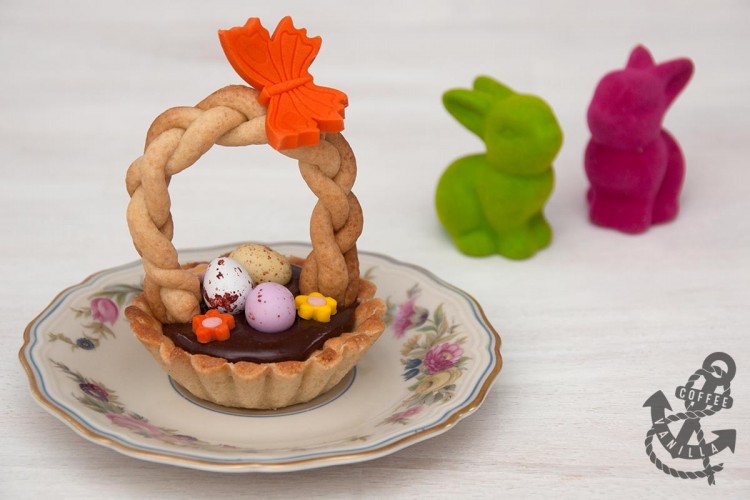 for the topping
colourful fondant icing to make sugar flowers and butterflies or ready (shop bought) sugar decorations
sugar coated chocolate eggs
icing sugar + hot water (to stick the decorations)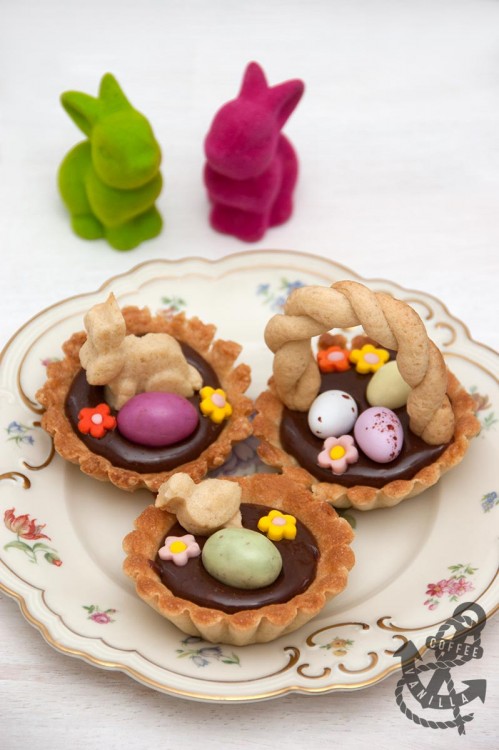 EQUIPMENT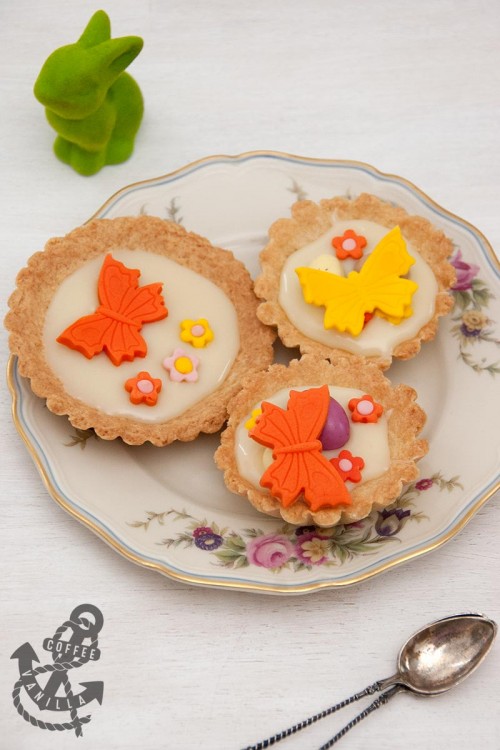 METHOD
If you are making your own sugar decorations prepare them in advance, even days before.
On the day of making tartelettes in a mixing bowl combine all ingredients for the shortcrust base and knead until well combined.
Fill each tart tin with some dough, make sure to cover the edges properly.
Use leftover dough to make sure basket handles, baby animals or what ever you fancy… we have used silicone chocolate trays to make our chicks and bunnies.
Pierce couple of times, with wooden skewer, bottom of each pastry  to prevent from bulging during baking.
Bake in the oven preheated to 200°C (392°F) for about 15 – 20 minutes or until the dough is golden brown.
When tartelette bases are ready pour condensed milk into double boiler, add also cocoa powder if using and heat over low fire constantly stirring until it will start bubbling and getting thicker.
Pour filling into the bases.
While still soft and sticky decorate with basket handles, eggs, flowers, butterflies, chicks and bunnies.
Use icing sugar mixed with few drops of hot water as a glue to stick butterflies to the basket handles.
Leave aside to set.
Once completely cooled down store in airtight container for a day or two.
Makes about 16 – 18  tartelettes.
NOTES
I used half of the coco powder with 1 tin of the milk and left the other half of the filling white.
To make butterflies out of the icing use the cutter or plunger and then place them on curved surface, we have used chocolate egg mould for this (picture above) but small bowl would work fine here as well.
Happy Spring!
Are you are looking for more Easter desserts? Then try Jo's Mad About Maltesers Easter Bunny Chocolate Piñata Cake, Helen's Jelly Belly Easter Nests, Bintu's Spiced Easter Biscuits or some Easter recipes I previously made.
I'm sending this over for The Pastry Challenge organized by Lisa of United Cakedom and Jen of Jen's Food. The April's theme is chocolate so my little baskets fit in perfectly.
I'm submitting it also to Inheritance Recipes that we co-host with Solange of Pebble Soup.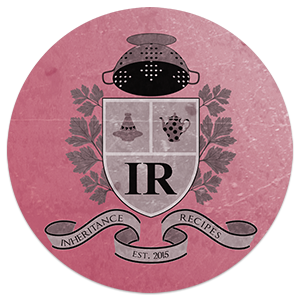 DISCLOSURE: This post contains some affiliated links.