Halloween finger shaped cookies are something we make almost every year but this time around we had to change the recipe a bit as they were destined for the school bake sale… The fingers did not come out as realistic looking as the ones with almonds we usually make but they couldn't contain nuts.
The original recipe can be found here: Halloween short bread bloody fingers, we skipped the almond and made fingernails with black and brown fondant icing leftover from making Octonauts cake the other day.
To make the nails form icing into cone like shape and then flatten. Prepare the nails while the cookies are baking and as soon as the fingers are out of the oven top them with the nails… the heat and steam will help nails to stick.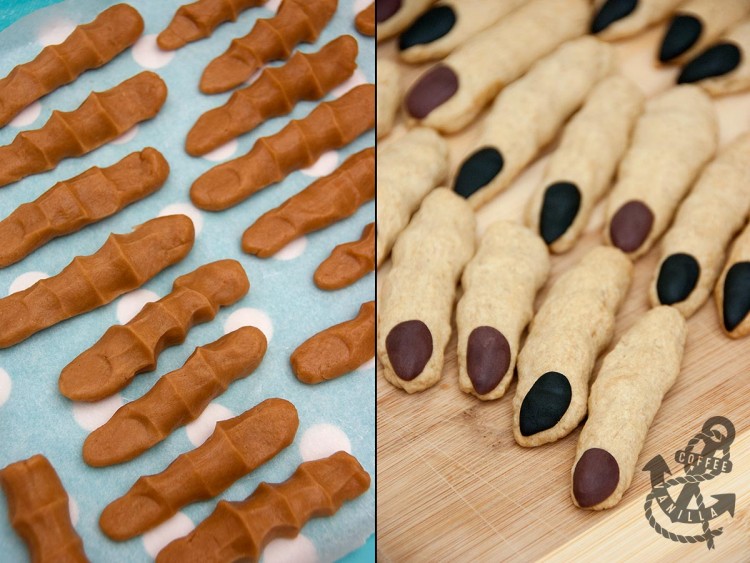 NOTES
Serve with some red fruity sauce as a bloody dip.
If you are looking for more severed fingers' recipes, check out Diana's extremely creepy Halloween Wicked Witch Finger Cookies.
More Halloween ideas.