I've been inspired by the Mexican Dia de los Muertos sugar skulls ever since I made one in the art class I used to attend before we moved out from London so when my girls asked me what they can dress up as for Halloween I suggested this and they loved the idea.
What we didn't know was the fact that our school does now allow masks so we had to do face paint instead but as we found out last minute we decided to finish them and use on some other Halloween parties later on…
The masks are quite easy to make (no real sewing skills required) but at the same time are time consuming so allow about an hour or two to complete.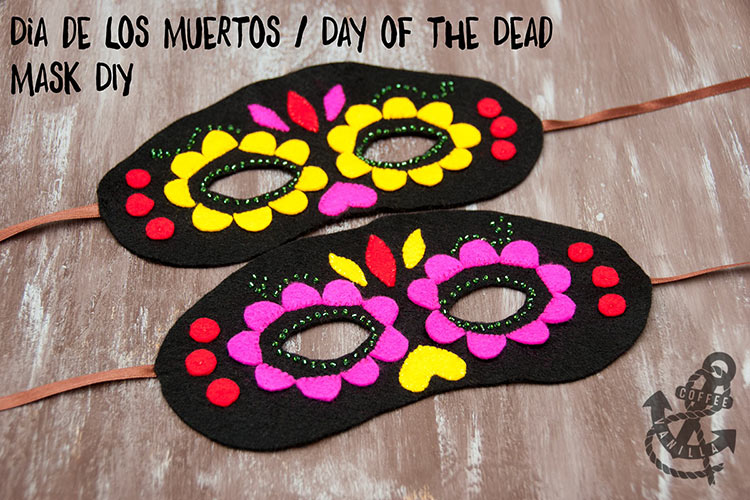 MATERIALS
for the masks
felt sheets (we used black, yellow, pink and red)
seed beads or sequins (we used shinny green beads)
lace or thin elastic
sewing threads (in matching colours)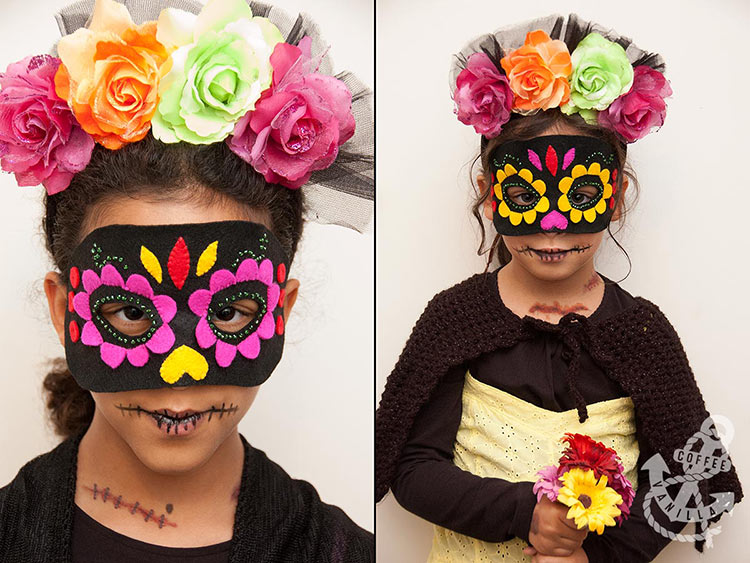 for the outfits
flowery head bands (£3.00 each, Asda)
black long sleeve shirts (on hand)
black leggings (on hand)
black scarves or capes (on hand)
bright / colourful dresses (£1.00 each on sale in Primark)
temporary wound tattoos (Tiger – £1.00 / pack) – optional
fake flowers (on hand) – optional
black face paint for the lips (we used Snazaroo, it lasts all day and does not cause allergic reactions and we are allergic to virtually anything)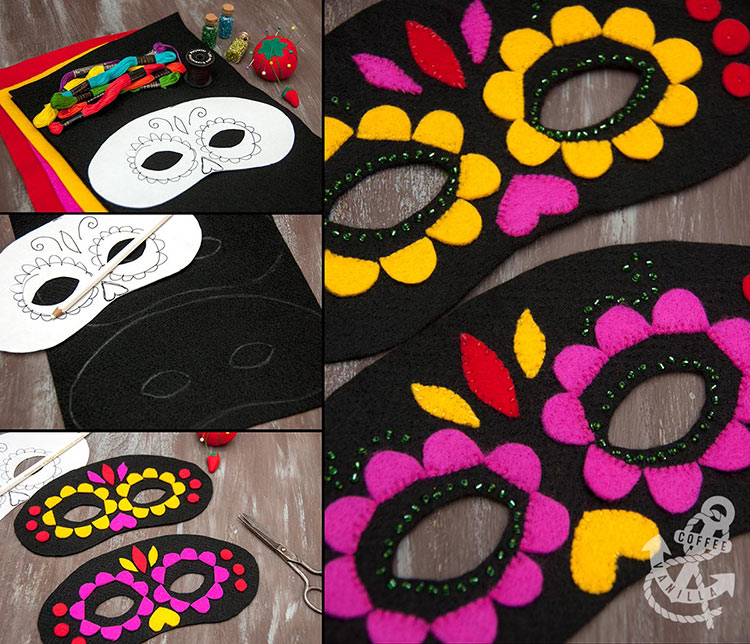 METHOD
First cut out shape of the mask from paper, make sure holes for eyes are in the right positon and are big enough.
Using soft white crayon draw, on hard surface, the outline on black felt and cut it out.
Cut out also decorations from other felt colours.
Sew them onto the mask.
Add also beads and tying laces or elastic.
One the day use face paint and thin brush to paint the lips.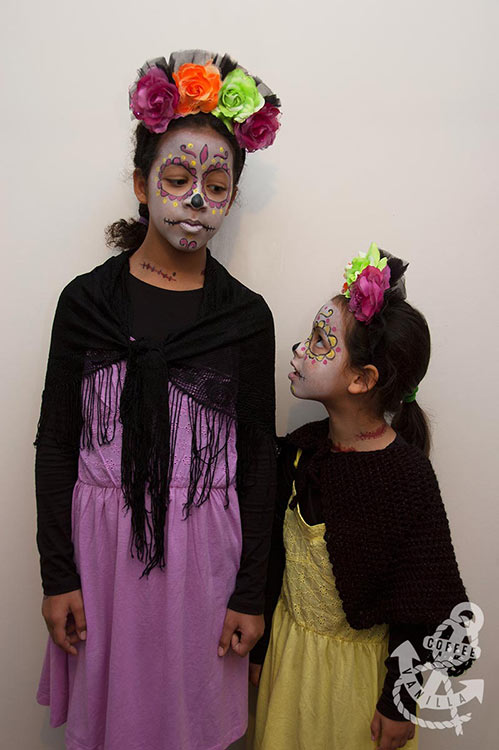 NOTES
Above photo has been taken on a school day, before 7 am so please, forgive us the quality.
More Halloween ideas.
More DIY dress up ideas.
More craft projects.
DISCLOSURE: This post contains some affiliated links.