This is very versatile pattern that allows to create any size of the shawl, from one for the dolls to big adult size capes to cover sleeveless dresses or turn into bird outfit for kids (see below). It would also make great handmade gift.
MATERIALS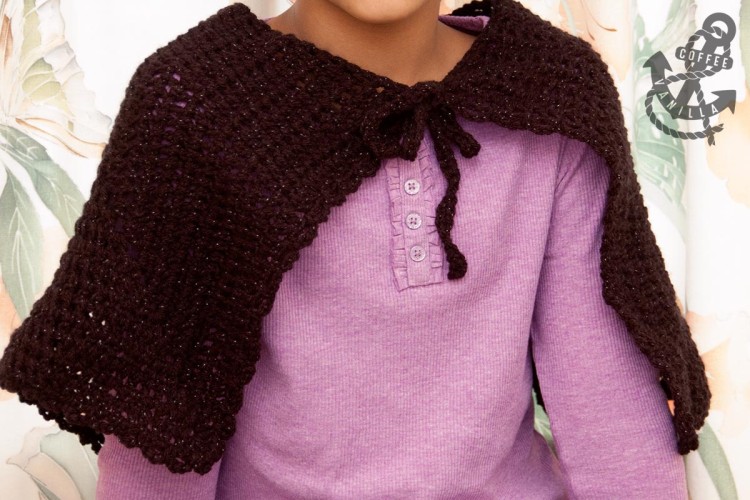 EQUIPMENT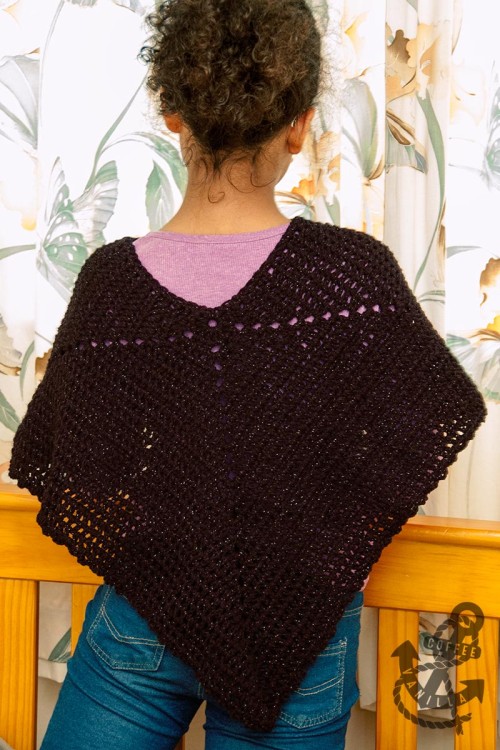 METHOD
Please note that names of the stitches in UK & US vary, this is UK pattern, click through for crochet stitches conversion chart.
stitches used: chain (ch), double crochet (dc), treble / triple crochet (tr), slip stitch (ss)
FOUNDATION CHAIN
Start with 8 ch, close the chain with sl to create a circle.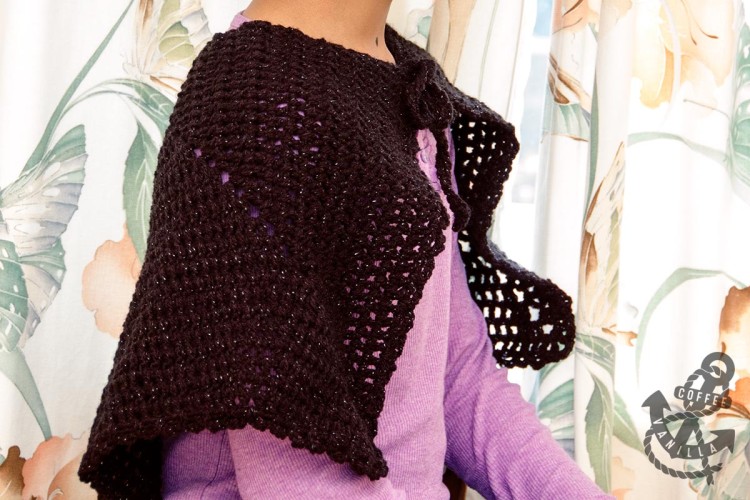 ROW 1 (FOUNDATION ROW)
Work 3 ch into circle base, as first tr, then continue with 11 more tr to have 12 stitches all together.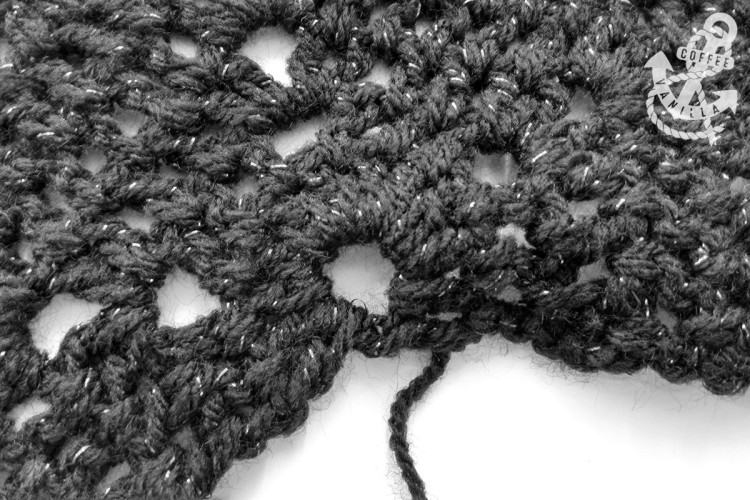 ROW 2
Turn over, work 3 ch as first tr and then 2 tr in between stitches from previous row, add extra 2 ch and again work 3 tr in between the previous row stitches, again 2 ch, 3 tr, 2 ch and final 3 tr.
You should have 4 sets of 3 tr sets with 2 ch in between (for the corners).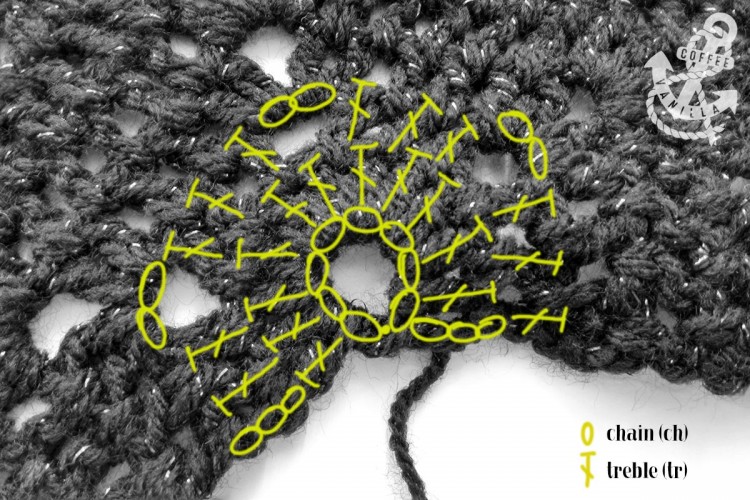 ROW 3+
Turn over, work 3 ch as first tr and then continue working tr in between stitches from previous row. When you reach corner (the chains) work 2 tr, 2 ch, 2 tr and then continue with tr until the next corner.
Continue like this for as little or as many rows you need to make the cape big enough.
FRILLS
Once the cape is large enough you can start making frill around the cape (except for the neck area).
Work 4 ch and connect it with ss into every second stitch of the base.
When the frills are done do not cut off the yarn but continue by making the tying strings.
TYING STRINGS
Work 35 ch and then turn over and work 35 dc into the chains until you reach the neck part of the cape.
Continue working dc around the neck, then again create 35 ch for the second string, turn and work 35 dc into the chain.
Finish off with the ss and then secure the ends, cut off the yarn and voilà, the cape is ready.
NOTES
More free crochet patterns.
We have used the capes for the Children's Parade where my girls were dressed up as blackbirds. We attached to each loop of the frill some torn pieces of black fabric to imitate feathers. The fabric has been removed afterwards and capes are back to normal ready to be used with Spring dresses ;)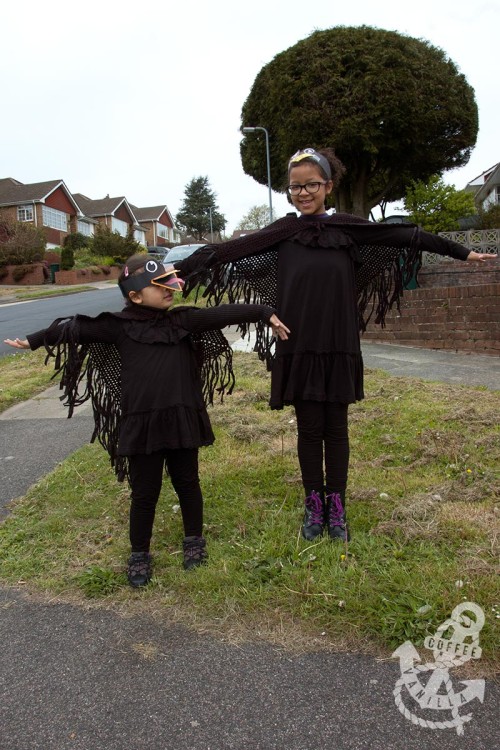 DISCLOSURE: This post contains some affiliated links.