Sweet Banana Peppers / Hungarian Wax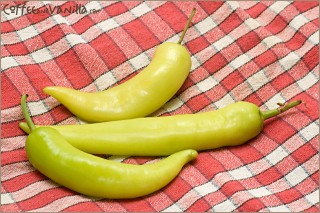 Sweet peppers shaped a little bit like banana in pale yellow, through deep yellow or orange colour as they mature. They are smaller than pointed peppers.
Sweet Bell Peppers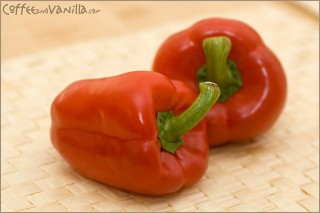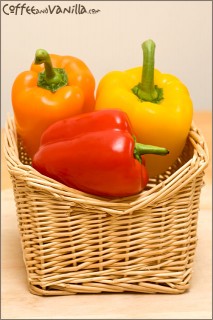 Can vary in colours, from green through yellow to orange and red. Green bell peppers are not ripe yellow, orange or red peppers and they have bitter taste, especially when cooked for too long.
For ideas how to use green bell peppers visit this post.
Sweet Pointed Peppers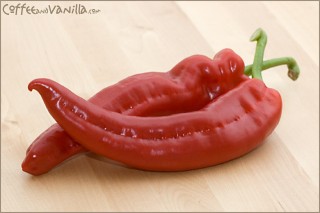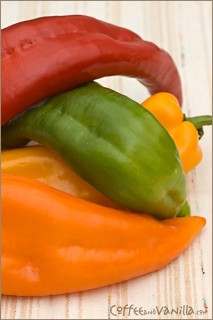 Can be found in yellow, orange or red colour.
The sweet pointed peppers are much sweeter than a regular bell peppers. Also red ones are sweeter than orange or yellow ones. And green ones are not so bitter like green bell peppers.