[adapted from "Walkerswood Caribbean Kitchen" by Virginia Burke]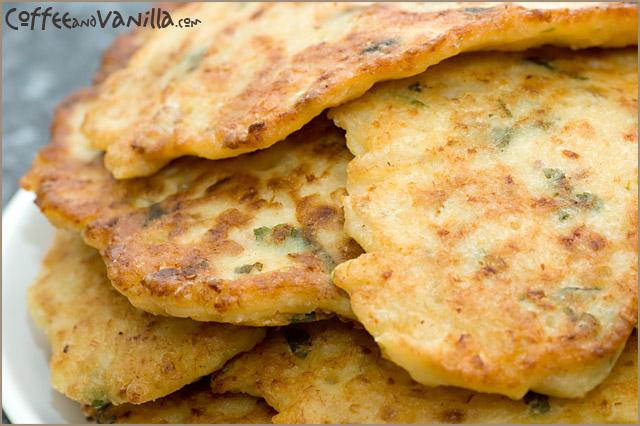 INGREDIENTS
400g salt skinless and boneless fish fillets (I use Alaskan Pollock or Cod)
3 eggs (lightly beaten)
3 cups plain flour
1 tbs baking powder
2½ cups milk
2 tbs unsalted butter for frying onion
3 onions / 500g (chopped)
50g unsalted butter (melted)
3-4 dashes of West Indian hot sauce
3 handfuls of fresh / frozen parsley

EQUIPMENT
silicone pastry brush
non stick or cast iron frying pan
corn oil for frying acras
kitchen paper towels
METHOD
Soak salt fish over night or cook for 1 hour changing water once.
Fry onions, flake fish (or blend) and mix all ingredients in a large bowl.
Pour spoon of mixture into hot frying pan brushed with oil and make them as flat as possible. Fry on both sides till golden brown. Drain on kitchen towels.
Serve with some salad on a side.
Makes 15 palm size acras (I used 125 ml spoon to pour the mixture on frying pan).