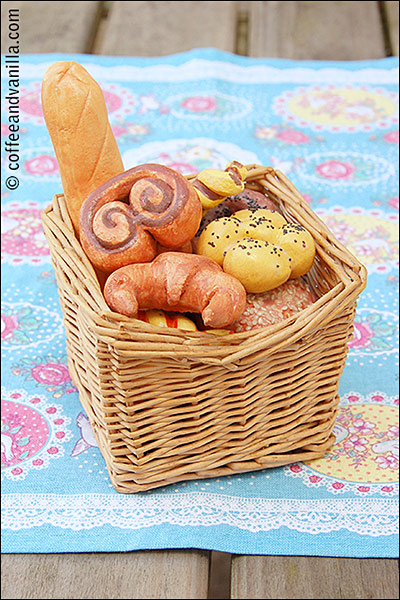 ready salt dough play food – bakery: croissant, pull apart rolls, cinnamon roll, pretzel, baguette, cheese twist, chocolate twist, burger roll, braided bread roll, petit pain roll, kajzer roll and bagel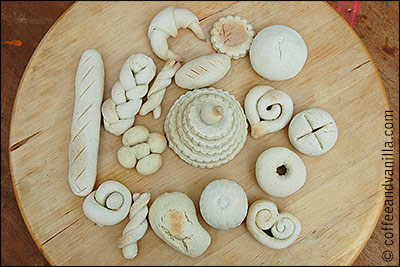 bread rolls straight from the oven, before being painted
MATERIALS
for the salt dough
2 cups flour (cheapest one, less than £0.50)
1 cup fine salt (cheapest one, less than £0.50)
about 1¼ cup warm water
or previously prepared salt dough
to decorate (later)

clear varnish (I used water based fast drying glossy clear indoor wood varnish from Wilko – £3.34 / 250ml, the tin will last for more than one project)
craft paints ( I used white, red, yellow and black)
poppy seeds, sesame seeds etc.
clear all purpose glue (like Bostik or UHU) – optional
EQUIPMENT
large baking tray lined with baking paper
paint brushes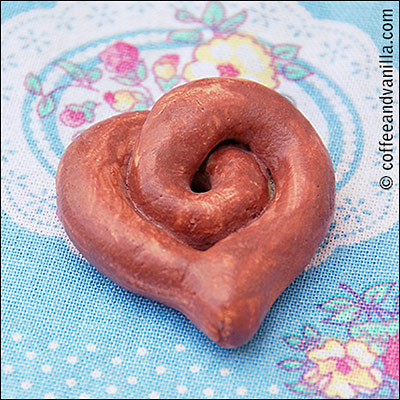 salt dough pretzel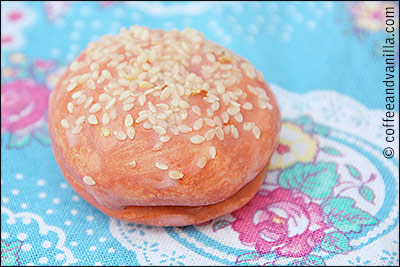 salt dough burger roll topped with real sesame seeds
salt dough poppy seed roll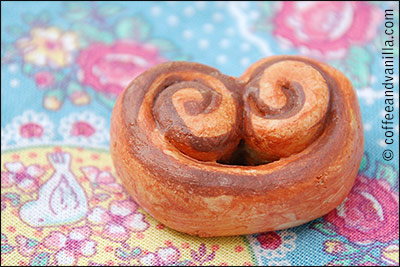 salt dough cinnamon roll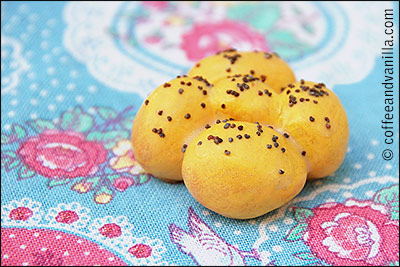 salt dough pull apart poppy seed roll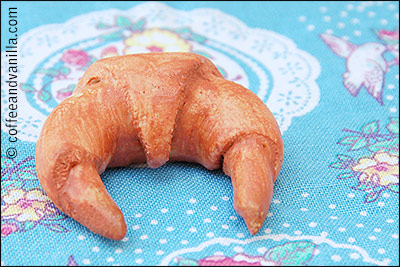 salt dough croissant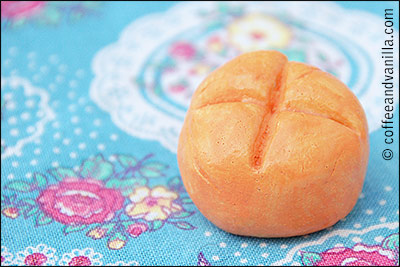 salt dough kajzer roll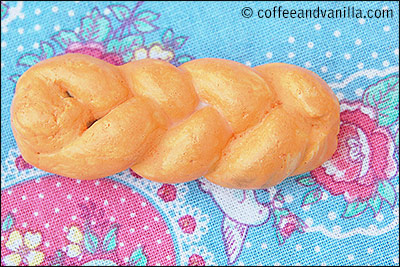 salt dough braided bread roll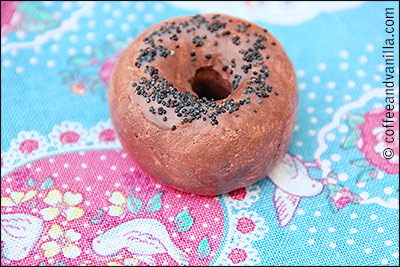 salt dough bagel with real poppy seeds
METHOD
In a mixing bowl combine flour, salt and stir.
Gradually add water and knead the dough until well combined.
Create bread rolls out the salt dough.
Bake bake in the oven preheated to  175°C (350°F) for about 30 minutes or until golden.
Leave aside to cool down completely, or even better for couple of days to make sure they are completely dry.
Paint with craft paints and leave to dry again for day or two.
When the bread rolls are completely dry cover them with varnish, sprinkle with seeds if needed, then again vanish some more to secure the seeds. You can also stick seeds first with clear glue and then varnish once.
Finally leave to dry for at least an hour / according to the instructions on the varnish tin or even better overnight, and voilà, your bread rolls are ready.
Make 1 large tray of rolls.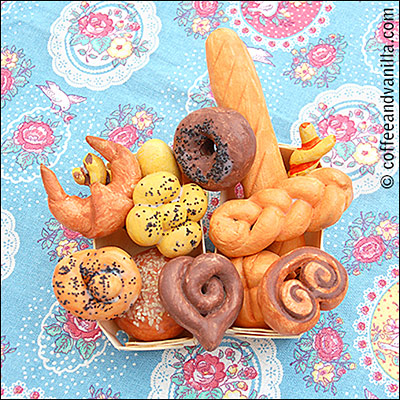 ready baked and painted salt dough bread rolls
NOTES
We started making also some items for the cake shop, green grocer and café to complement play stove I made while ago… so stay tuned, I will be posting some more images soon (!)
Salt dough does not have to baked (I needed cracked, baked effect), it can be air dried or dried in the oven at the lowest possible setting for very long time.
My daughter took advantage of a situation and made some salt dough tooth and mouth models for her homework (year 3).