It has been a while since I have posted on the blog but the last couple of months have been hectic for me. Shortly I have to travel and will be away from the blog again but before I do I thought I will share with you a few snapshots of the Galaxy Sugar Cookies. I made them especially for the end of learning journey about space at my daughter's school however with the addition of bats or witches, they would make perfect Halloween treats as well!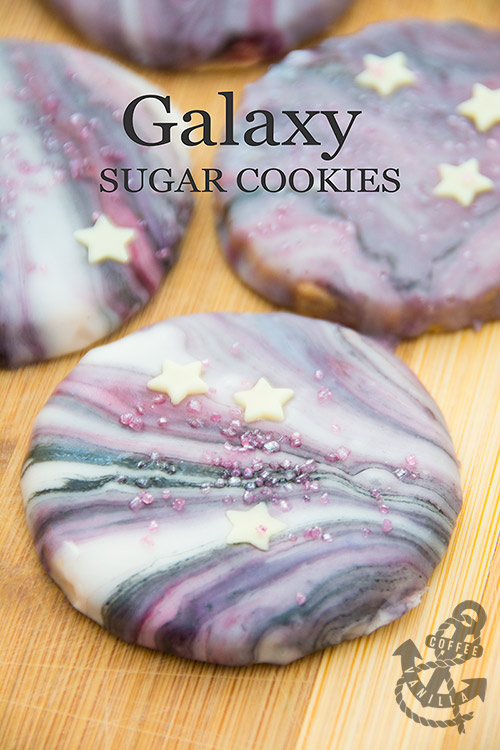 INGREDIENTS
cookies
use any plain vanilla cookies recipe, like this one here
for the icing glaze
2 cups icing sugar (sifted)
3 – 4 tbs water
gel food colouring (we used red, blue and black)
decorations
white chocolate stars
shimmery sugar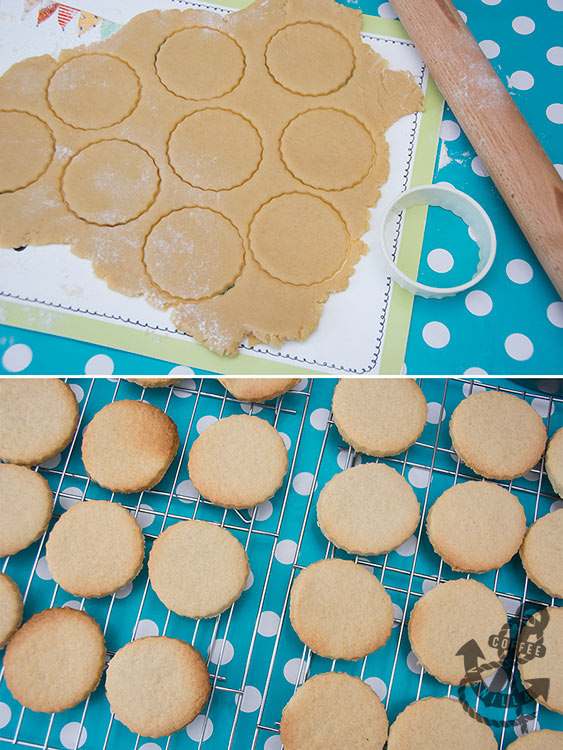 EQUIPMENT
round cookie cutter
cooling racks
bowl for icing
baking paper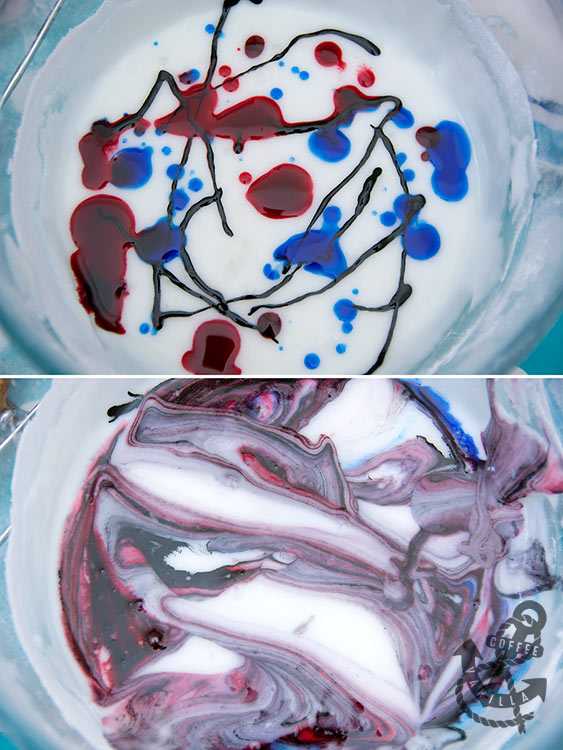 METHOD
Prepare the cookie dough and bake the cookies.
While the cookies are cooling down prepare the icing by mixing icing sugar with water.
Add food colouring and mix gently until it looks like a marble.
Deep top of the cookies in the glaze and place them on the cooling rack with some baking paper under as the glaze will be dripping.
Quickly (before the glaze will set) add the rest of the decorations.
This recipe makes about 15 – 17 standard size cookies. We have tripled the recipe and ended up with over 50 cookies.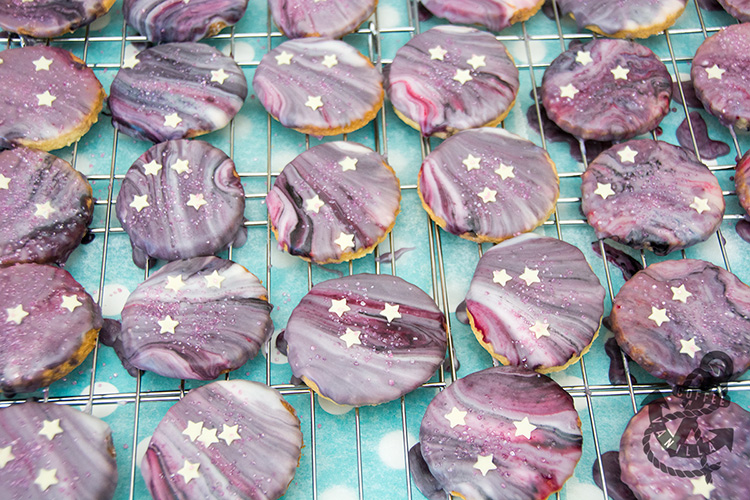 TIPS
Try different colour food colouring for other occasions. We have made a batch with black alone for a marble effect and they turned out great. I'm planning to post them on my return, in a meantime, you can take a look on our Instagram feed where I have posted them in July.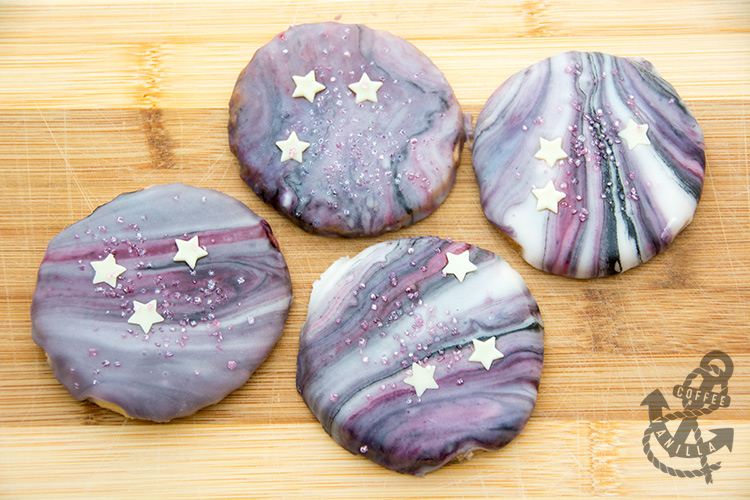 NOTES
More Halloween recipes and craft ideas.
More recipes for kids.