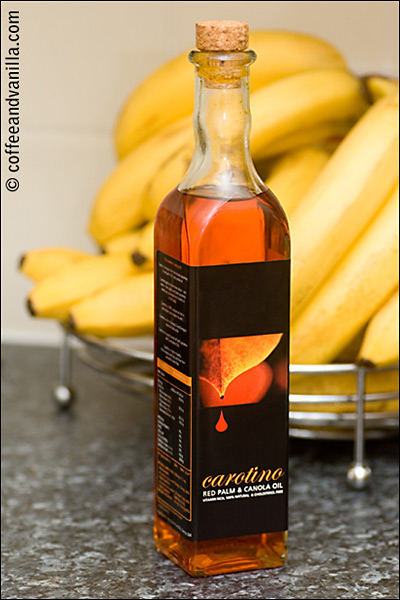 For a long time I've been using olive oil for salads and stir frying, and corn or rapeseed oil for deep frying… as they have not so strong smell as for example sunflower oil (which I hate).
I use also grape seed oil that is good for short frying and salads as well.
Recently I discovered Carotino (red palm and canola oil)… it is good for salads, baking, roasting, stir frying or even deep frying as they say. And it is rich in vitamins and Omega 3 oils plus cholesterol and GM free. It adds orangey colour to the dishes as well.
To find out more about this oil visit Carotino website.
Similar, very versatile and with little scent is rice bran oil which I also like to use.
For baking I find sweet almond or hazelnut oils the best… it does not have any strong taste or smell and it gives cake nutty fragrance.
A while ago I was testing oils from Cooks&Co, you can read more about the whole range of Cooks&Co oils here.
If you know of any other good oils please leave a comment…