Those quick and easy Winter decorations can be made in 30 minutes or less and they are so much fun. They will make great Christmas tree decoration or even handmade gift for close ones.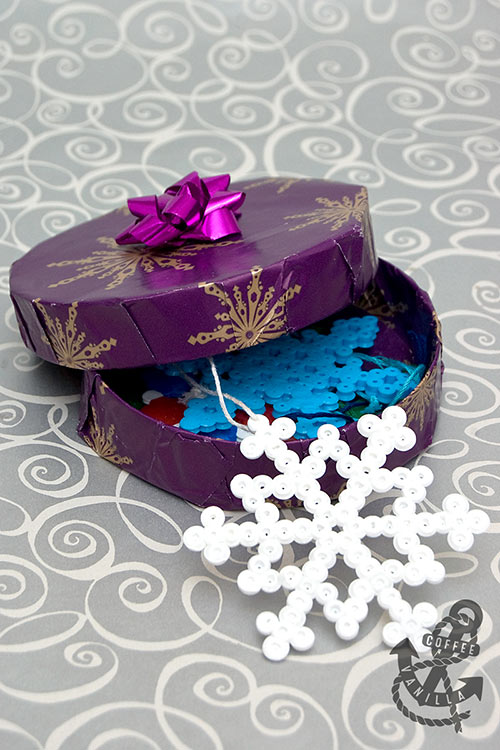 Pictured above box (and snowflakes) has been made by my daughter for her grandparents. The box is made out of recycled wooden camembert cheese container with gift wrap glued onto it.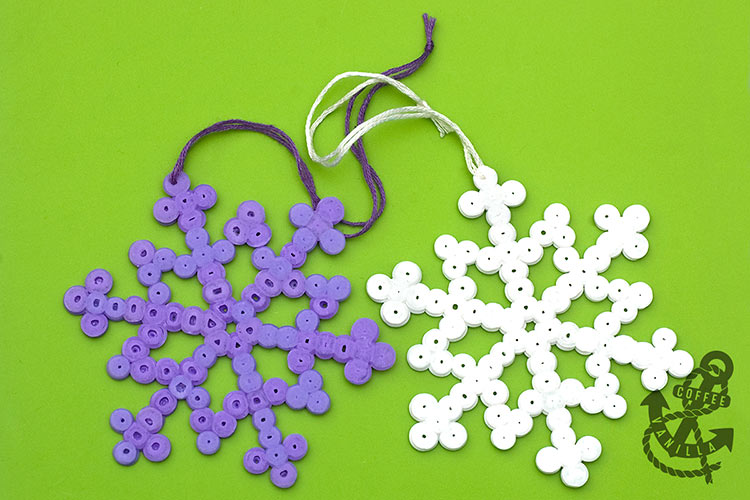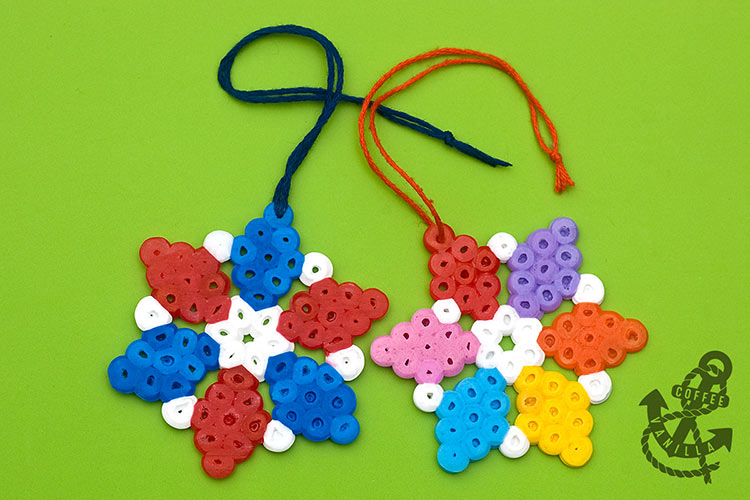 MATERIALS
midi Hama beads or Ikea beads
thread pieces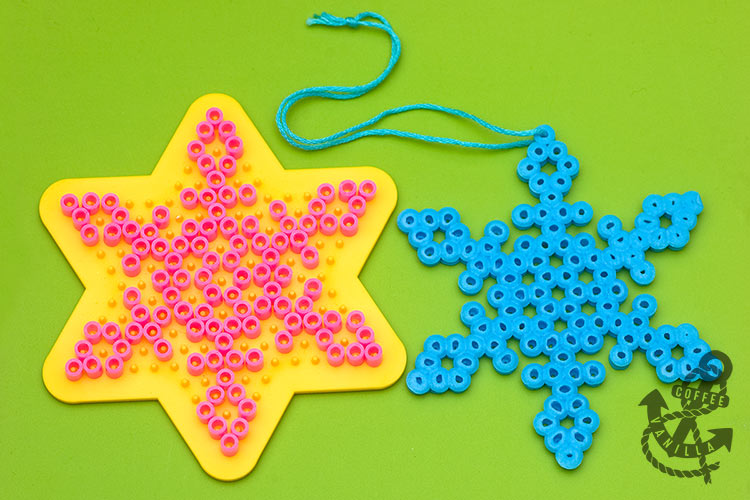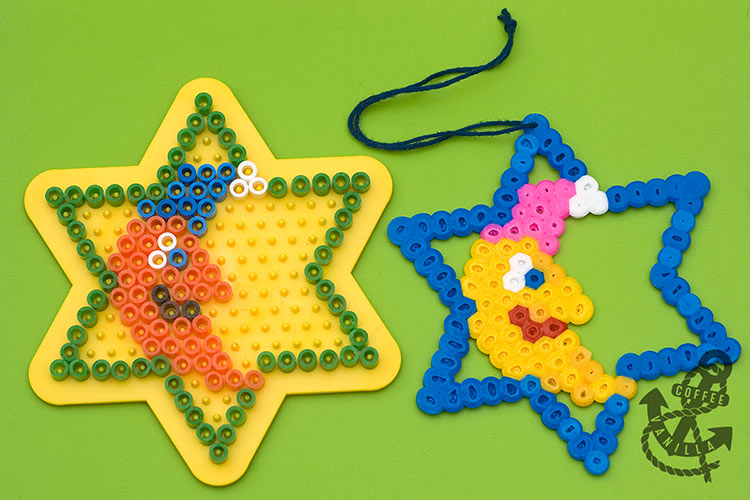 EQUIPMENT
iron
ironing paper
round & star shaped bead bases
METHOD
To make Christmas tree decorations arrange beads on the base, then run piece of thread through one of the beads before ironing.
Iron on highest setting through ironing paper.
First one side, then remove from the board and iron again through the paper.
Top with some heavy flat object (like a book) until completely cooled down, otherwise decoration can lose the shape.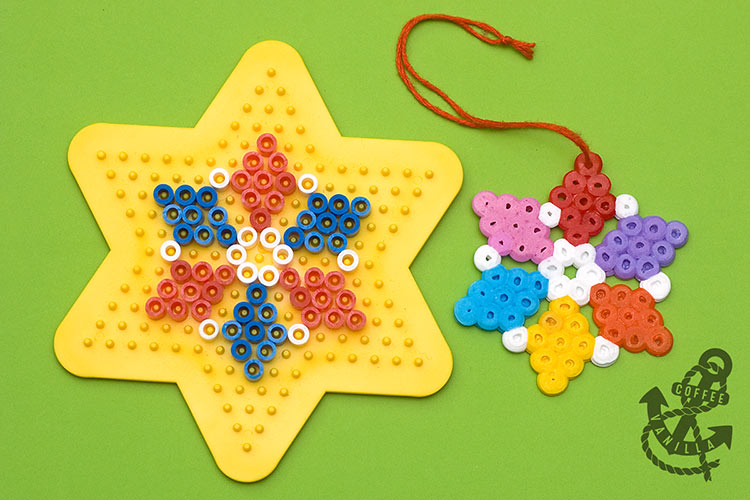 NOTES
More 30 minute crafts.
Other crafts and DIYs projects.
Crafty ideas for long winter evenings – Winter holidays crafts for kids.