This is very easy countdown calendar I made within one evening… and it turned out to be big hit. We have never bought any ready calendar since.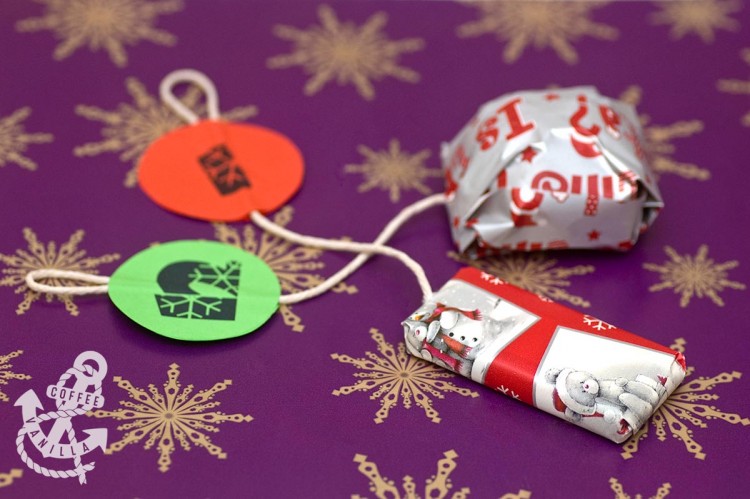 MATERIALS
red and green printing paper
scraps of wrapping paper
packing thread
sticky tape
24 mini treats (sweets, toys, printed out Christmas songs, mazes, colouring pages etc.)
24 notes (Time to bake Christmas cookies! Tonight don't forget to leave milk & cookies for Santa! etc.)
paper glue
24 mini wooden pegs
24 stars or other Christmas ornaments
all purpose glue (I used Boostick)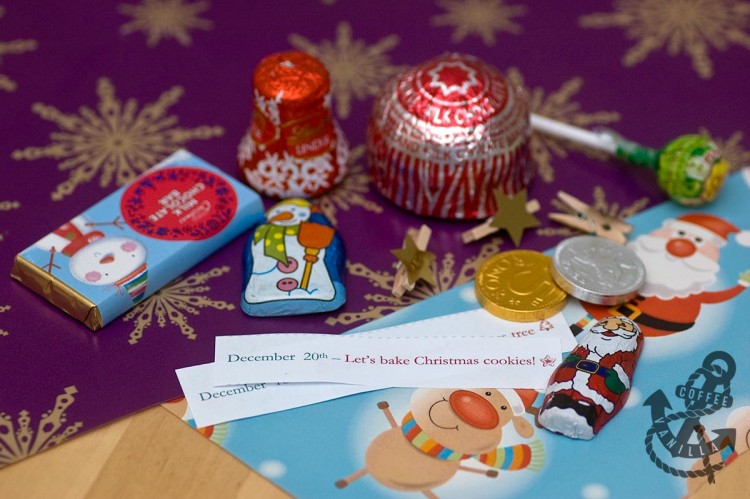 EQUIPMENT
printer or marker
crochet hook
scissors
METHOD
First print or write each of 24 numbers twice on the red and green paper, cut it out. I printed odd numbers on green paper and even numbers on red paper, two times each. To make cutting out easier I printed all numbers in circles.
You can skip printing and just write numbers with the marker on coloured paper.
Once you have prepared little packages for each day with some treat and note inside, pull the thread through the paper and make knot on the inside of the package just before sticking it with tape.
On the other side of the thread make a loop and stick both same numbers together closing the thread inside.
To assemble Christmas pegs place all ornaments on the working surface, top with a little bit of all purpose glue and stick pegs to them. You can skip this step and buy ready Christmas mini pegs.
Hang randomly all days of calendar on the thread securing them with pegs.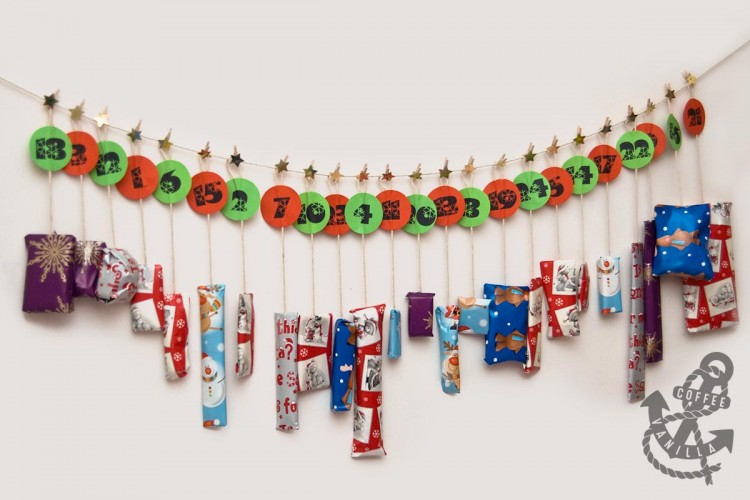 NOTES
For printing the numbers we used free for private use font called Krystal, you can find more Chrismasy fonts here.
More countdown calendars.