Shamballa bracelets originate in Tibetan tradition and it is believed that each bead have special meaning of one's personal journey or can have meaning assigned by the user to remember about important people or events in their life.
This particular macramé / macrame bracelet has been done by my 10 year old daughter and she used here a bit smaller (7 mm diameter) cat's eye beads rather than usual 10 mm shamballa bracelet beads.
Bracelet itself or kit (beads + cord) to make one would make perfect little gift or sticking filler.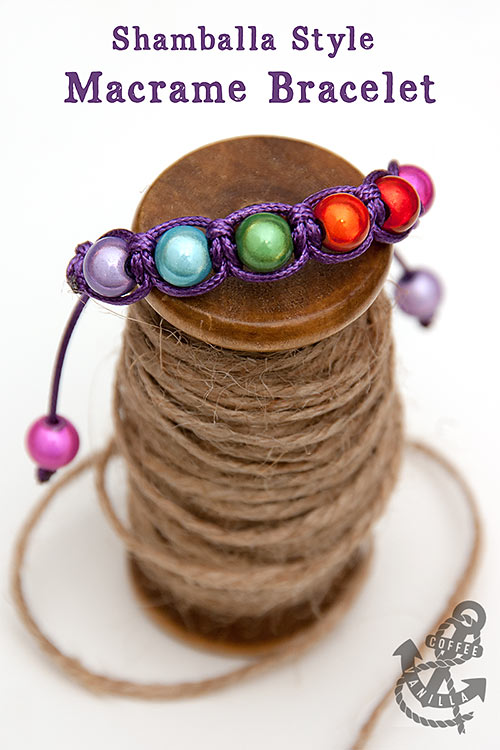 MATERIALS
EQUIPMENT
basket and paper clips or clipboard
lighter to melt the cord while finishing off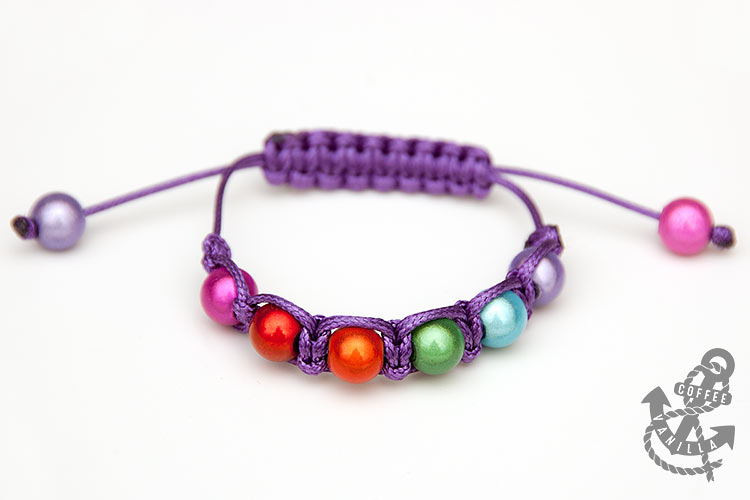 METHOD
To make the bracelet thread all of the beads on the cord and stretch it between paper clips.
Then using another piece of cord work 3 square knots on the stretched string to start and then 2 knots in between each of the beads and then again 3 knots to finish.
Use lighter to secure the cord after cutting it off.
To make the sliding closure again work square knots, as many as you wish and finish off cutting off the cord and sealing end with the lighter.
Attach beads at each of the two ends to make sure the cord would not slip away through the closure, again make a knot and burn in with the lighter to make it secure.
This video here explains the best how to do the square knots and similar shamballa bracelet, from start to finish.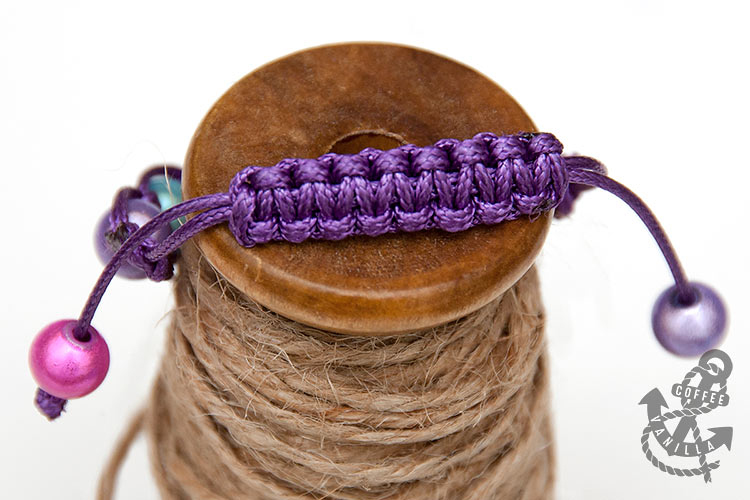 NOTES
My daughter's wrist is very slim so we used those 7 mm beads but a bit larger beads for the bracelet itself and smaller ones for the closure would be better.
DISCLOSURE: This post contains some affiliated links.