DIY hair bands, hair ties, hair clips and hair pins are very easy to make and really do not require special skills, just a bit of thread or glue. My girls made all of those (with a bit of my help) as a part of their crafty countdown calendar this year.
Even themed head bands with antennas or animal ears are relatively easy to make… I will post shortly wolf outfit we have made for the school play, including tail and head band with ears.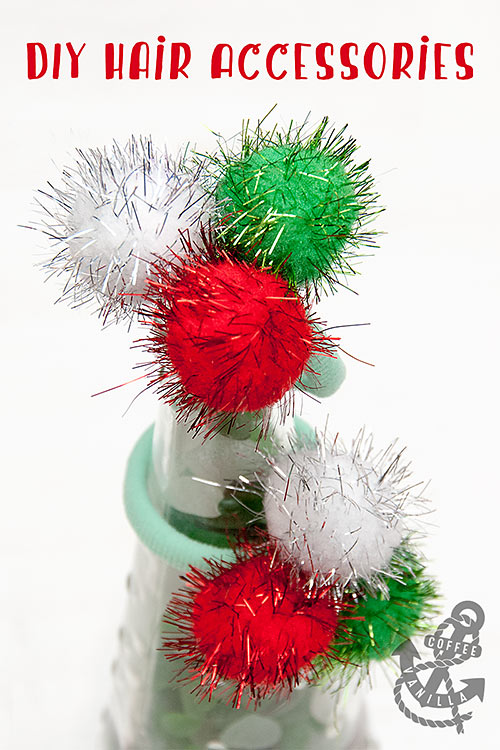 MATERIALS
for the hair ties
plain hair bands (hair ties)
embellishments, buttons or pom-poms
all purpose glue
thread with needle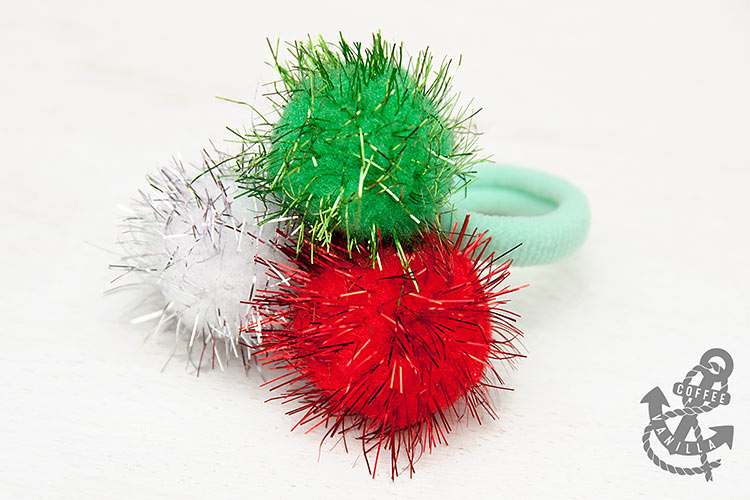 festive hair band with glittery pom-poms – perfect for the Christmas parties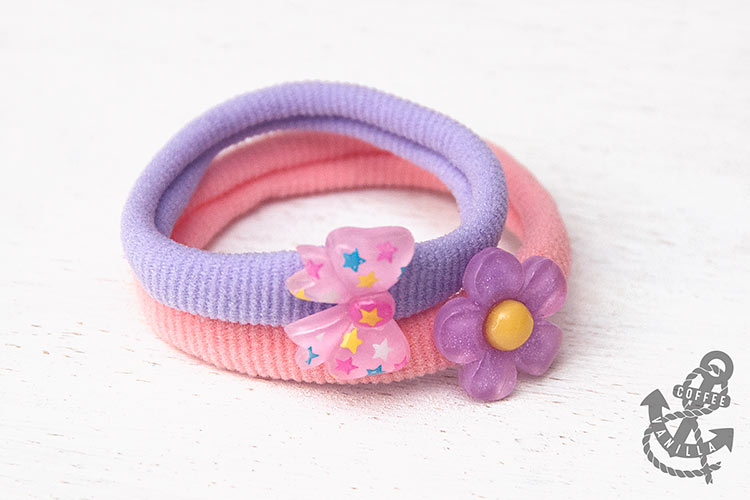 hair bands with glued on embellishments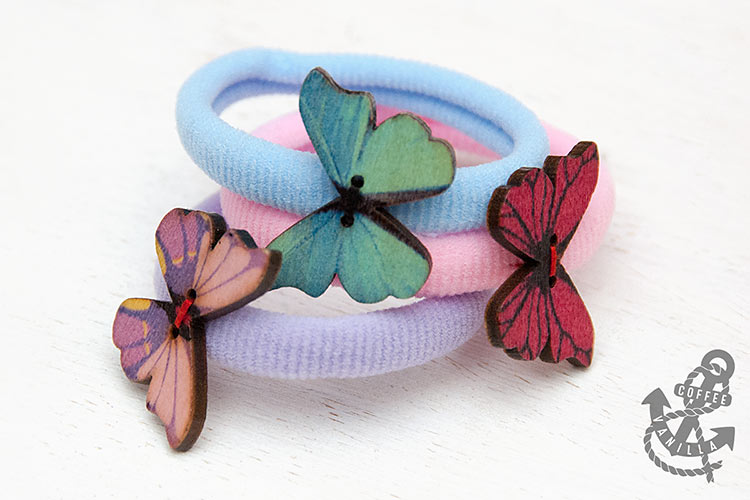 hair bands with wooden buttons
NOTES
DIY head bands, hair pins and clips are coming soon as well, stay tuned.
More craft ideas.
DISCLOSURE: This post contains some affiliated links.