This is our twist on classic gin & tonic drink that is even more refreshing than the standard version, thanks to fragrant mint and lime… and soaked in gin blueberries.
It makes perfect cocktail for hot summer afternoons and evenings, garden parties and for the upcoming Father's Day.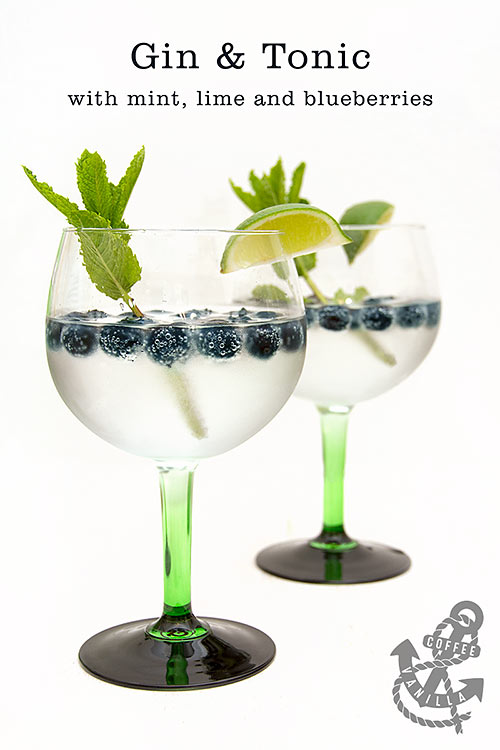 Have you thought about Father's Day gift yet?
If not you may like idea of pictured below Tanqueray No. Ten copa gift set (£49.00) including bottle of Tanqueray 100 cl gin and two giant copa glasses from Alexander & James.
A&J specialize in luxury gifting, visit their website for large selection of spirits, glassware, drink accessories and gift sets, including gin gifts.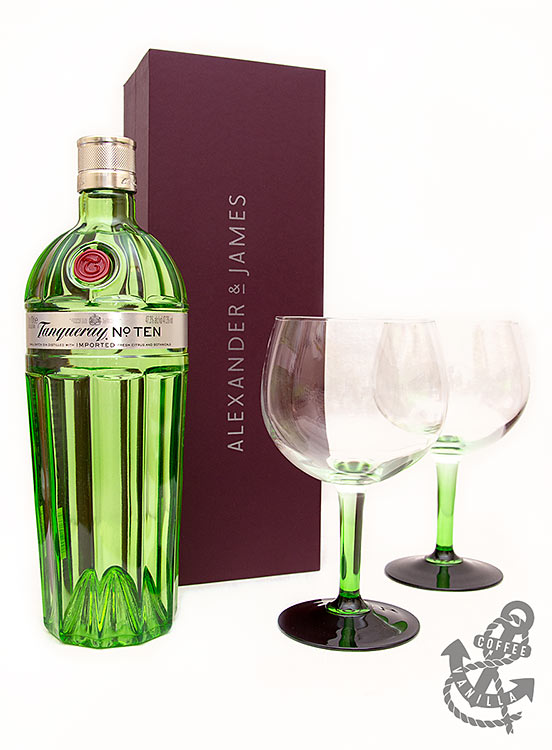 INGREDIENTS
50 ml of Tanqueray No. Ten gin
250 ml tonic water (chilled)
handful of blueberries (washed, chilled)
2 – 3 mint leaves
1 tsp freshly squeezed lime juice
lime wedge and mint stalk for garnish
ice cubes – optional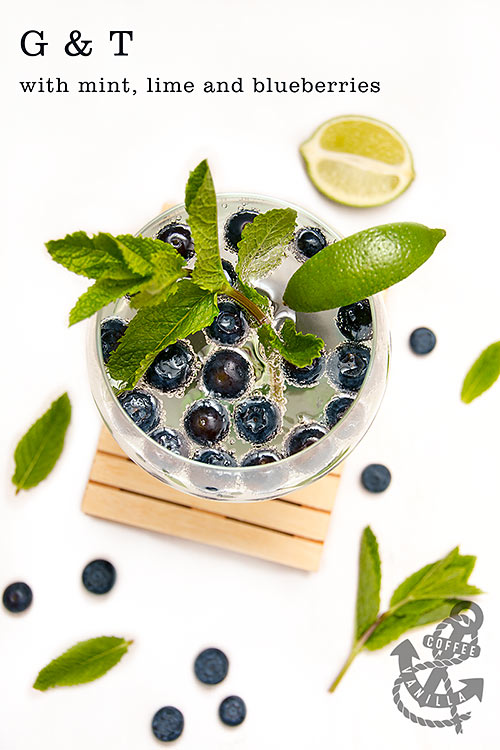 METHOD
On the bottom of the copa glass muddle mint leaves with lime juice.
Add gin, tonic, blueberries and ice cubes (if needed).
Garnish with lime wedge and mint stalk.
Serve immediately.
Makes 1 drink.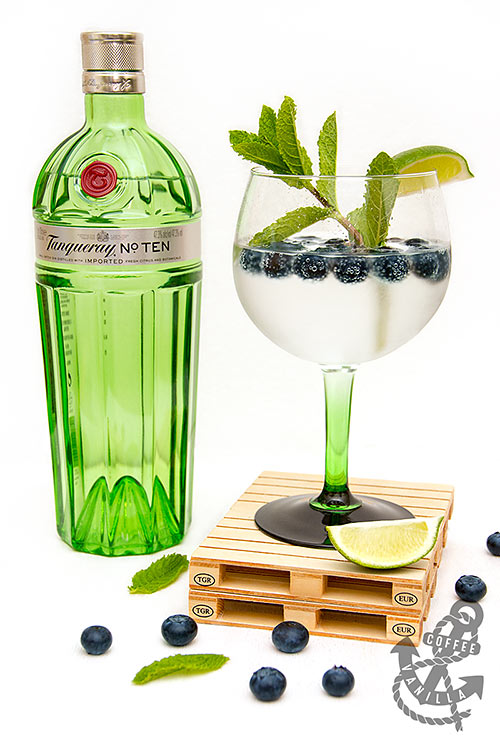 TIPS
If blueberries are chilled enough you can skip the ice. Or on a hot day you can make your drink even colder by using frozen blueberries instead of fresh ones.
NOTES
Are you looking for more delicious ideas on how to prepare the gin, then try this Caribbean classic – Gin & Coconut Water Drink we previously made.
DISCLOSURE: This is commissioned post for Alexanader & James. All opinions expressed here are our own and we retained full editorial control.
Please drink responsibly and don't exceed recommended safe alcohol unit limits.