Let me introduce a new addition to our family – 15 cm tall baby Christmas tree called by my girls Spiky.
If you also got one of those baby trees and trying to figure out how to decorate it here is an idea – miniature baubles.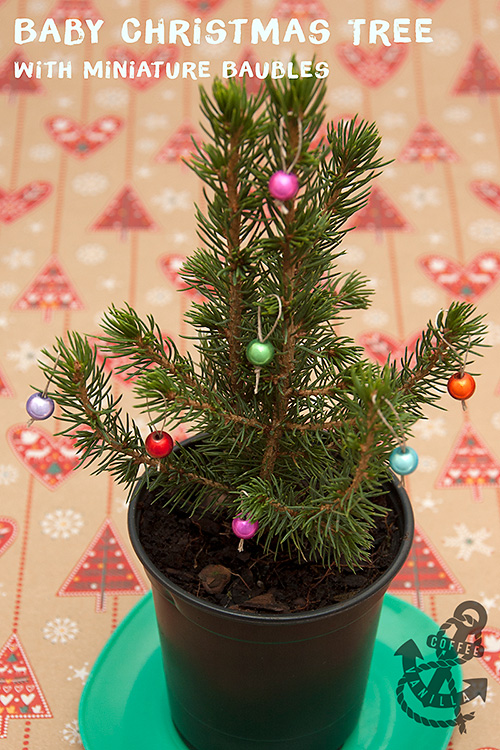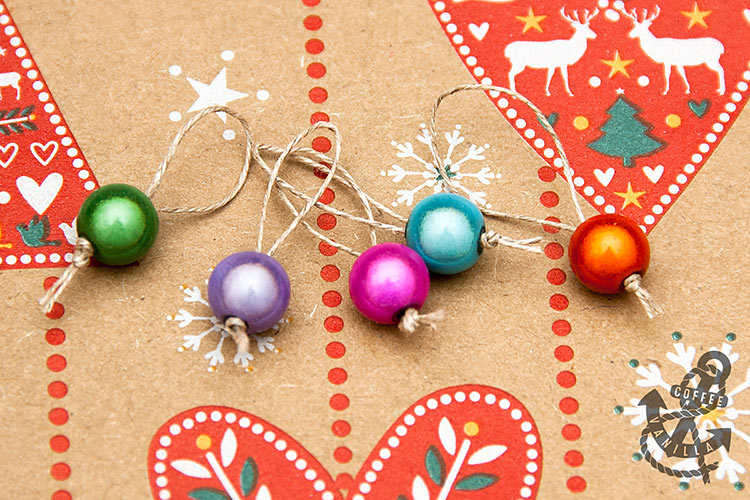 MATERIALS
baby Christmas tree (from one of those stores selling thing for £1)
shiny beads (we used leftover 7 mm cat's eye beads) or mini pompoms
thread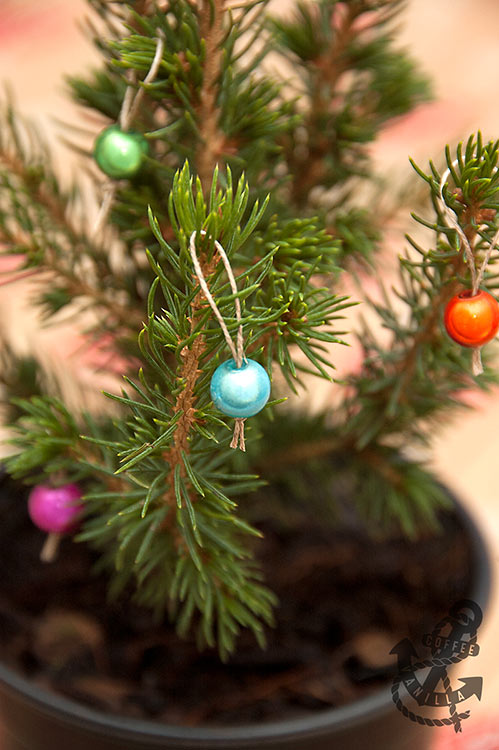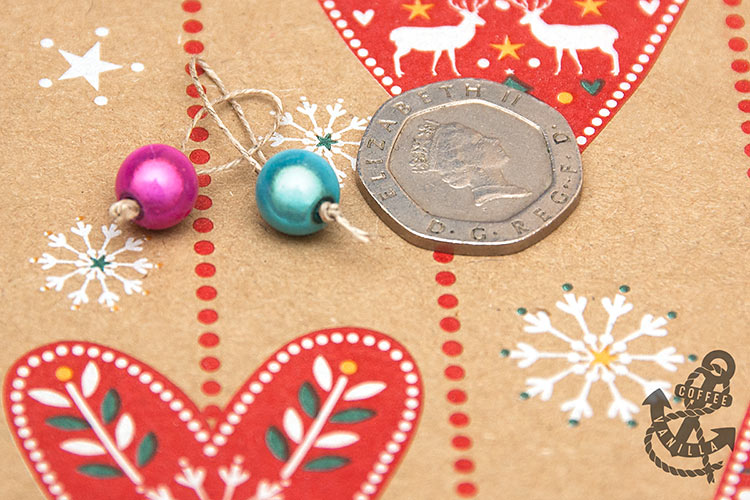 NOTES
Don't forget to find bigger pot and re-pot it as soon as possible, it has probably no space for the roots inside there… ours didn't and is already in a new pot… more photos coming soon.
More 30 Minute Crafts.
More Christmas crafts.
More ideas for kids.