If you are fan of chestnuts and cinnamon you will love this recipe for home roasted chestnuts in delicious cinnamon sugar butter, I promise. We definitely liked it much better than oven roasted chestnuts I made earlier.

INGREDIENTS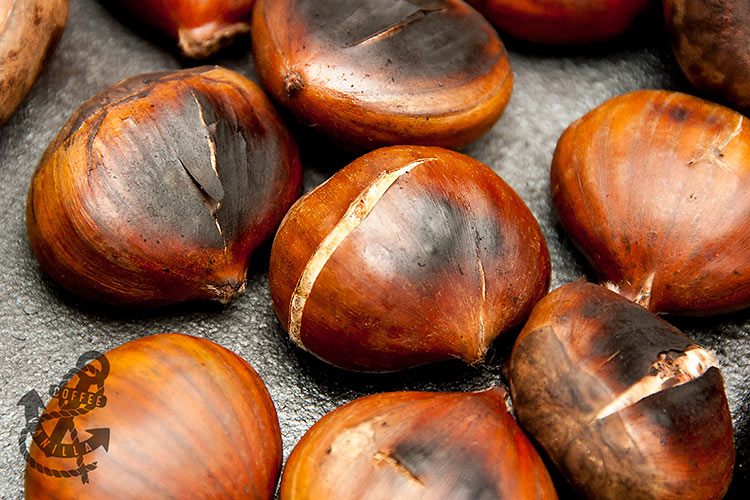 EQUIPMENT
flat cast iron frying pan
saucepan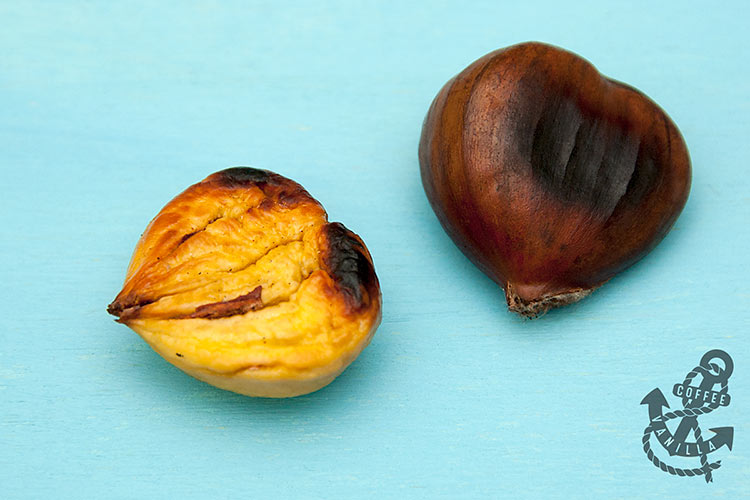 METHOD
Make cross cuts on the chestnuts and then place them on a frying pan over high fire.
Roast for couple of minutes, shaking frying pan from time to time to turn them over, until they will are browned and start cracking. Be careful, they may start popping.
Let them cool down a bit before peeling them and then breaking into pieces.
In meantime, melt the butter in a saucepan, add sugar and cinnamon and heat for a while longer constantly stirring.
Turn off the fire, add chestnuts and mix well until all of the nuts are covered in cinnamon sugar butter.
Serve over vanilla ice cream while still hot or simply enjoy on their own.
Makes enough topping for 1.8 l tub of ice cream and serves 8 – 10 people.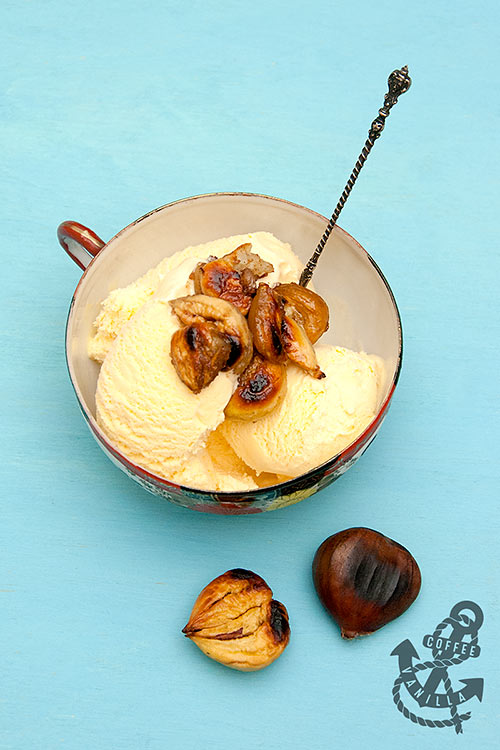 NOTES
If you are looking for more chestnut recipes, check out Jerusalem Artichoke, Chestnut and Mushroom Soup by Laura, Chocolate Chestnut Fondant – A Decadent Christmas Dessert by Jeanne, Chocolate Chestnut Layer Cake and Butternut Squash and Chestnut Soup by Sarah, Chocolate Chestnut Truffle Cake by Kellie or Mushroom & Bacon Spaghetti with Chestnut Pesto by Michelle.