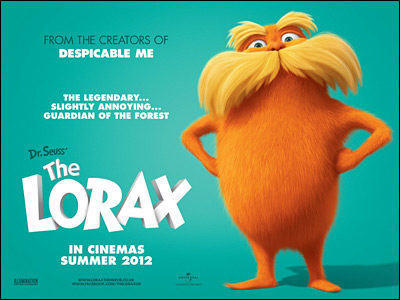 Last weekend my 6 year old daughter and I we went to Odeon West End to see "Dr. Seuss' The Lorax" movie preview. The Lorax is a comedy for children, adaptation of one of Dr. Seuss books written back in 1971 and now animated by Universal Pictures & Illumination Entertainment under direction of Chris Renaud. I completely did not have any expectations as we did not read any of Dr. Seuss books yet, but I was very excited because I haven't also seen any 3D film before.
After meeting real fury Lorax himself (pictue below), trying some truffula tree snacks we headed to our seat where another nice surprise was waiting on us Lorax popcorn… we put our 3D glasses on and a second later some monster stripy tongue was pointing directly for my face so I automatically moved away… just to make my daughter laugh.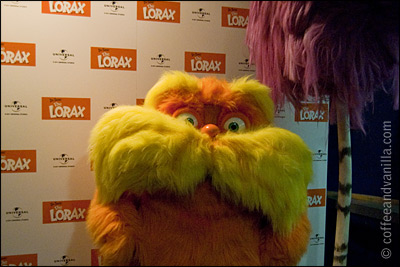 I know I'm outdated not having seen 3D movie before… I always thought it is just for kids and yes, I was very impressed from the very first seconds of the film (!) The graphics / animations are just incredible… everything seems so real and at the same time so magical… for an hour and half I felt like I was living between those little crooked houses, driving extremely narrow streets and seeing for real all those cute animals and fluffy trees. I must admit that it made me a little bit dizzy too especially during car driving scenes.. but I think that was the point.
Although the story was written back in the seventies it is still on time… is spreading sadly very true ecological message and warning because "Unless someone like you cares a whole awful lot, nothing's going to get better. It's not."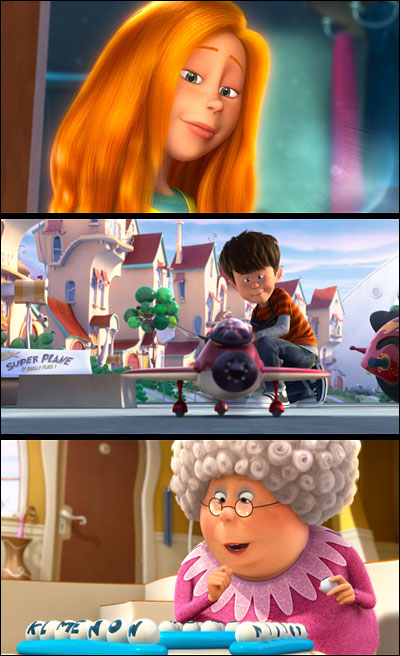 The title character Lorax (voice by Danny DeVito) is the creature guardian of the forest who speaking for the truffula trees that people destroy in greed for their fluffiness they use to make stuff from… and they would not stop until the last tree was down and there is no more trees in Thneedville and people have to buy fresh air in the bottles.
Ted (voice by Zac Efron), 12 year old boy has a crush on Audrey (voice by Taylor Swift), girl from his school whose wish is to see a real tree. That is why Ted decides, despite danger, leave the town to find monster – The Once-ler (voice by Ed Helms) whose greed destroyed the trees to learn from him about the trees that once used to grow on Earth. It's a children movie so the story has happy ending but at the same time make you think about our future and if we will be able to stop destroying our plantet before it is too late…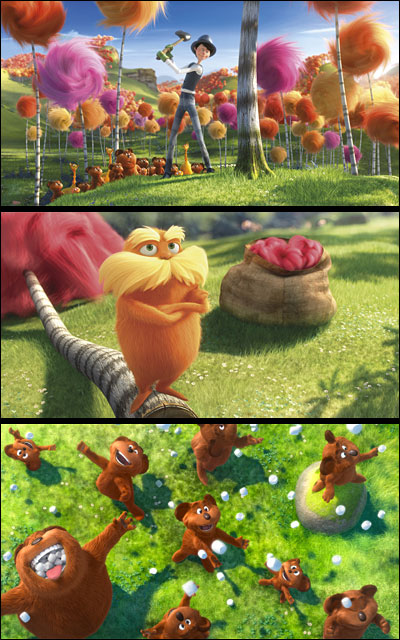 "Dr. Seuss' The Lorax" is absolutely must see family movie! Not only great fun, amazing animation but also the message worth passing on future generations.
Inspired by the movie we purchased our first Dr. Seuss' book "The Lorax" on the very same day. We have also planted our Lorax's seeds in our backyard and will be making our very own truffula tree pom-pom forest.
"Dr. Seuss' The Lorax" movie will be available in the cinemas across UK from July 27th.
If you are in The Lorax mood you may want to get one of the below printables: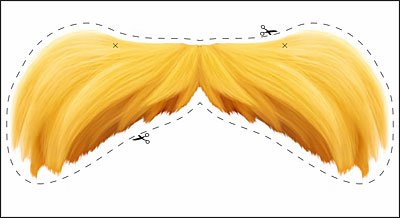 "Dr. Seuss' The Lorax"
DIRECTOR: Chris Renaud
CO-DIRECTOR: Kyle Balda
CAST: Danny DeVito, Zac Efron, Ed Helms, Taylor Swift, Rob Riggle and Betty White
WRITTEN BY: Cinco Paul & Ken Daurio
PRODUCED BY: Chris Meledandri & Janet Healey
EXECUTIVE PRODUCER: Audrey Geisel
BASED ON: Dr. Seuss book with the same title
RATING: PG (for brief mild language)
LANGUAGE: English
COUNTRY: USA
GENRES: 3D-CGI Feature
RUNTIME: 86 minutes
CREATED BY: Universal Pictures & Illumination Entertainment
RELEASE DATE: 2nd March 2012 (US) & 27th July 2012 (UK)
With thanks for the invitation to Universal Pictures and Nicola from Feref.
Images & printables credit: A Universal Picture © 2012 Universal Studios. All Rights Reserved.