My 3 years old daughter Ella told me this morning her teddy Bella needs a new dress for teddy bears' tea party at the preschool tomorrow… I haven' t even got a chance to shower as she was waiting under the bathroom door nagging me to start making the dress… so I did! It took me less then an hour and we were all done before 10 am :) What do you think? It is a bit (ok, more than a bit) similar to crochet dress I made years ago for my older daughter's doll.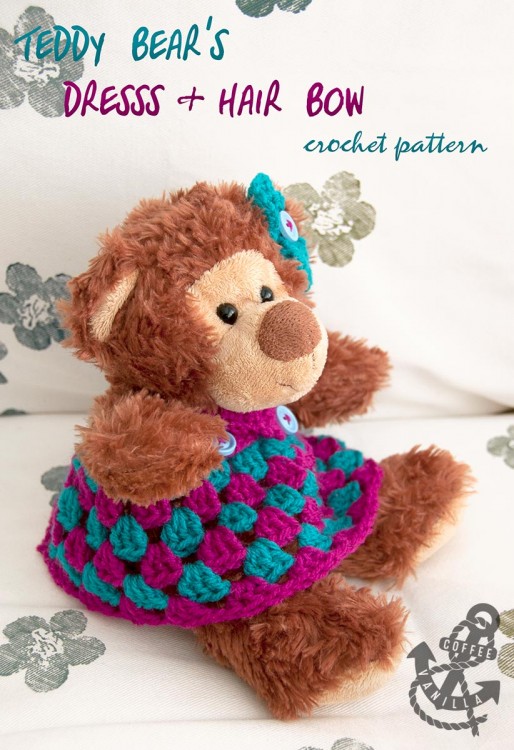 MATERIALS
2 colours of DK yarn
3 buttons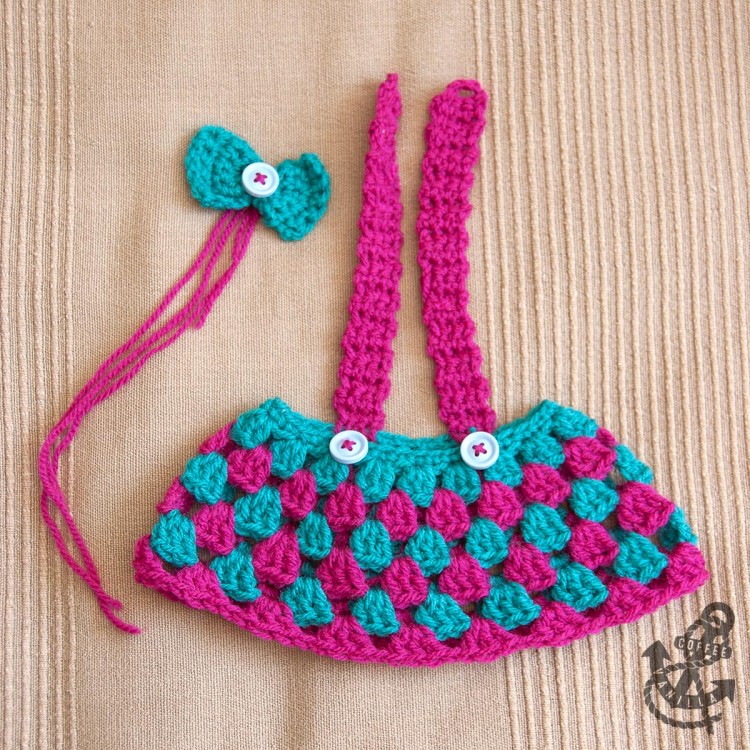 EQUIPMENT
4 mm crochet hook
wool needle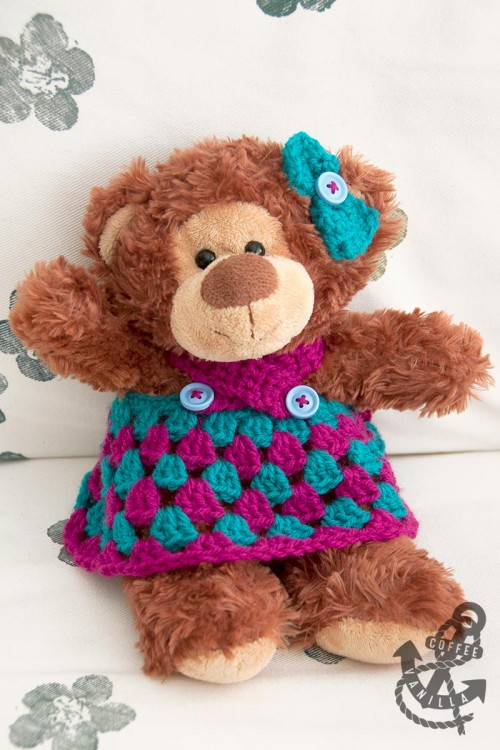 METHOD
Please note that names of the stitches vary, this is UK pattern, click through for UK & US crochet stitches conversion chart.
stitches used: chain (ch), slip stitch (ss), double crochet (dc) & treble / triple crochet (tr)
FOUNDATION CHAIN
Start with odd number chain, long enough to go around teddy bear's belly, under the arms. Make sure the chain is not twisted and connect it with a ss. I made it 35 chain long and Bella is 25 cm tall teddy bear.
ROUND 1 (FOUNDATION ROUND)
Start with 1 ch for the first dc and then work dc until the end of the round, close with ss.
ROUND 2 
Start with 2 ch for the first tr and then work 2 more tr into the same stitch of the foundation round, 1 extra ch and skip one stitch in the foundation and then work 3 tr into another stitch of the foundation, repeat pattern of 3 tr and 1 ch in every second stitch of the foundation until the end of round, close with ss. Take another colour of the yearn but do not cut off the first one, just move aside.
ROUND 3+
Take second colour and work 3 tr + 1 ch and again 3 tr + 1 ch into gaps between clusters of tr for couple of rows.
Take first colour again and repeat like this until the dress is long enough for the teddy, I have made 6 rounds of tr all together.
Close with ss and finish off.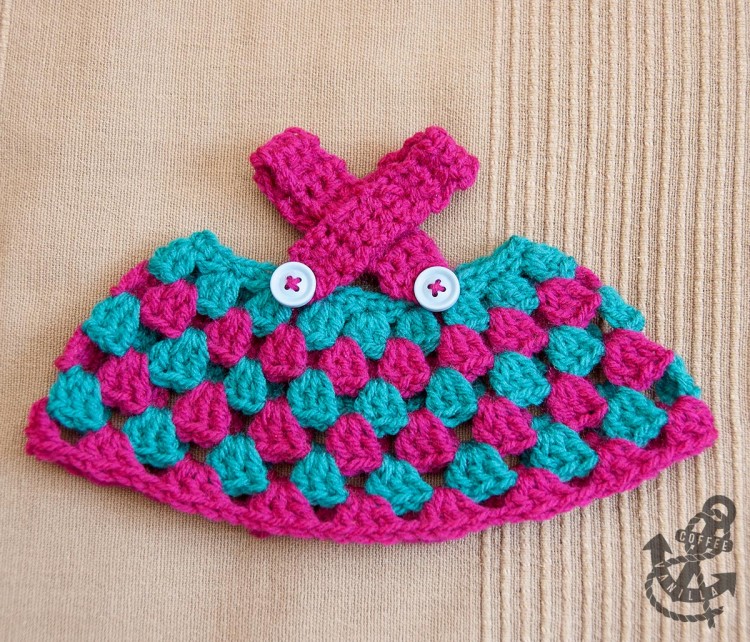 STRAPS
Sew on two buttons on the front of the dress.
To add the straps start in the same position as buttons but on the back of the dress, work 3 dc into the base (foundation round of the dress) + 1 ch and turn around, again 3 dc 1 ch turn around.
The straps have to be long enough to go across teddy bear back and then across on the front. I made them 24 rows long.
Finish each strap with a chain loop for the buttons, mine was 3 ch long.
HAIR BOW
To make a bow just work couple of chains and then continue with dc adding extra ch at the end of each row. I made the bow 8 stitches wide and 10 rows long.
Then simply tread the button and tie it across the rectangular crochet piece to create a bow.
Use needle and yarn sticking out of the button to sew it onto the teddy bear ear.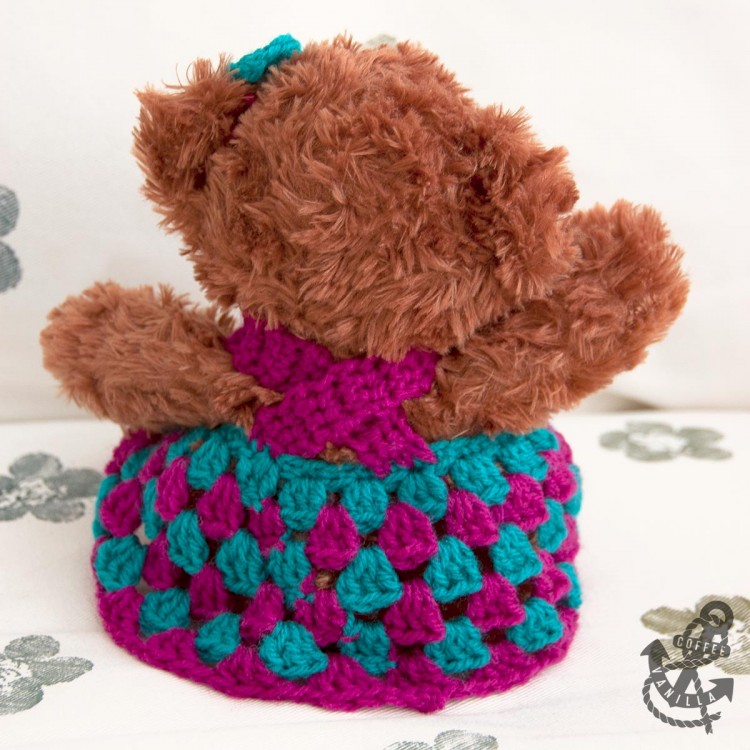 NOTES
More free crochet patterns.
More DIY ideas.