I have always wanted to try this but for some reasons I thought it was much harder… until I saw couple of video tutorials. Since then I could not take my mind of it… ordered some yarn, needles and this is what came out of this…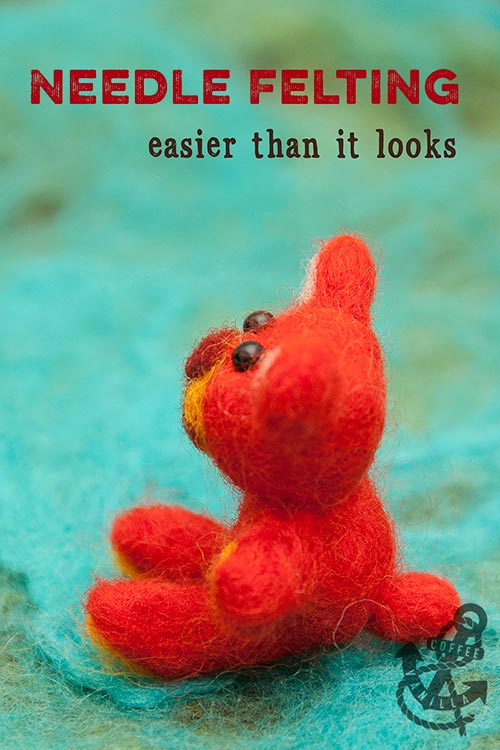 My first needle felting attempt – teddy and second hedgehog that actually my 8 year old daughter mostly made, I only helped her connecting the spikes. Each of them took about an hour!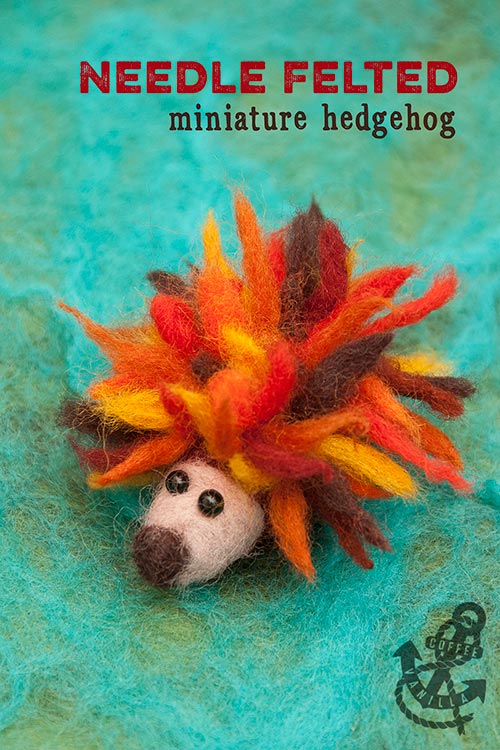 MATERIALS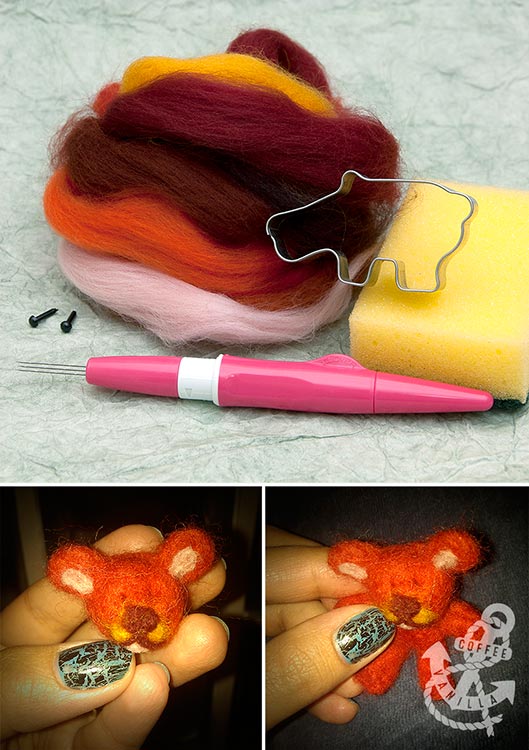 EQUIPMENT
simple felting needle with wooden handle or pen style felting needle with 3 needles, which can be reduced to 2 or 1 when needed… I find the second one more useful while starting the project, makes it faster and then move to 1 needle for smaller parts and finishing touches.
needle felting pad, plain firm packing foam / sponge or even strong washing sponge (too soft sponges tend to break and pieces stick to the wool fibres)
awl or thick wool needle – to make holes while connect parts and to attach the eyes
special needle felting moulds or plain cookie cutters, plastic ones would be better – less chances of breaking the needle (I haven't use them to make the teddy or hedgehog) – optional 
leather finger protectors – optional
METHOD
Generally you have to roll the wool into a shape and then stab it with the needle / needles until it is all connected and firm / springy.
If you are making a teddy bear start shaping main parts and then connect them by pricking with the needle around where they are joining, until secure.
Finish off adding details and eyes. Eyes can be also glued for extra security, but I just made holes with an awl and then pushed them inside.
And voilà, your fist needle felted creature is ready!
The hedgehog has been made mainly by my daughter, I just helped her to connect the spikes as it was a bit tricky. She has made it for her friend Aleksandra.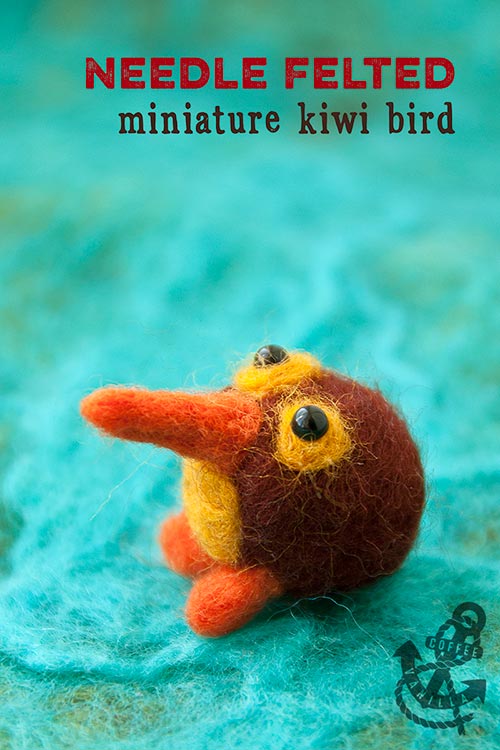 Little kiwi bird we have made with my older daughter for her friend Lucy.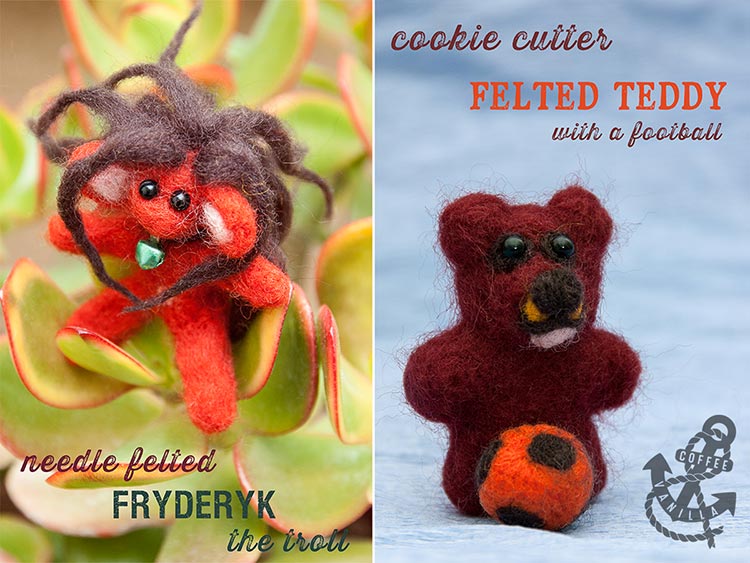 Teddy bear we have made for one of my daughter's teachers who loves football. It has been felted using bear shaped cookie cutter, from one piece rather than separate parts like the first one.
And finally Fryderyk the troll I have made for my sister Jola… Long, long time ago she use to have little plastic troll (who came from our cousins in Norway) that she would never want to part with to this extend she used to bath with him… and one day Fryderyk has chosen freedom and escaped through the drain hole.  I tried to recreate Fryderyk's look from my memory… as he probably got older over last 20 years + he has been missing I gave him big hair and attached a bell so he would not escape next time so easily ;)
NOTES
There is a lot of videos on You Tube showing how to needle felt, it is easier than one may think! Using cookie cutters makes felting basic shapes a bit easier, like this felt heart.
DISCLOSURE: This post contains some affiliated links.