It has been very hot couple of weeks full of events… end of school, birthday parties, friends and family visiting, going to the Brighton beach. I haven't been cooking much lately but I will be posting shortly some yummy cookies we have made for teachers and bead box birthday cake I made for my daughter's 9th birthday. In meantime enjoy this quick & easy homemade lemonade I've made with my girls.
INGREDIENTS
lots of ice cubes
3 lemons (juiced)
1 lime (juiced)
1 cup of golden caster sugar
300 – 400 g of strawberries (hulled and quartered)
handful / about 10 of fresh mint leaves (chopped)
cold water
EQUIPMENT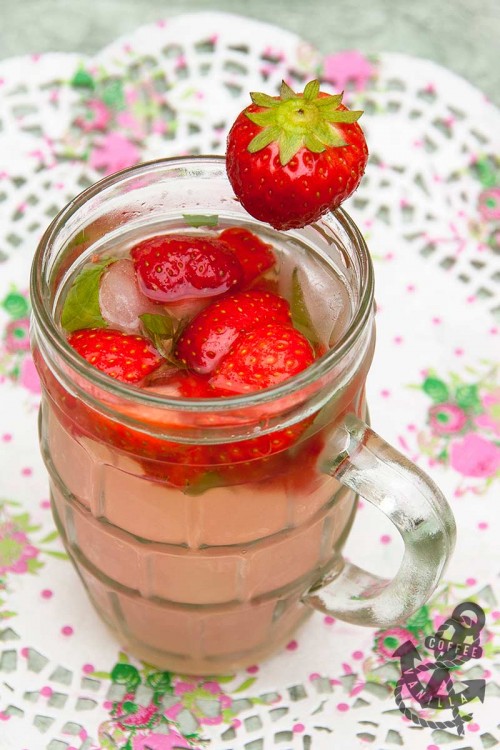 METHOD
On the bottom of the jug stir lemon and lime juice with sugar and mint leaves until all sugar is dissolved.
Add ice cubes, strawberries and enough cold water to fill the jug.
Enjoy!
Makes 8 cups.
NOTES
Lemonade taste even better after couple of hours in the fridge.
Just add more ice if the lemonade is too strong or too sweet.
Don't forget to check out those refreshing drink recipes as well: B's Honey Star Anise Lemonade by Bren of Flanboyant Eats, Apple, Grape and Kiwi Quencher by Camilla of Fab Food 4 All, or Refreshing Watermelon, Lime and Rosemary Drink I have posted a while ago.