[adapted from Smoothies! by Stella Murphy]
INGREDIENTS
1.5 kg piece of watermelon (peeled, bigger seeds removed, cut into chunks)
juice of 3 limes
2 fresh rosemary sprigs (leaves only)
2 tsp fine white sugar – optional
some more rosemary or watermelon for garnish
ice cubes to serve
EQUIPMENT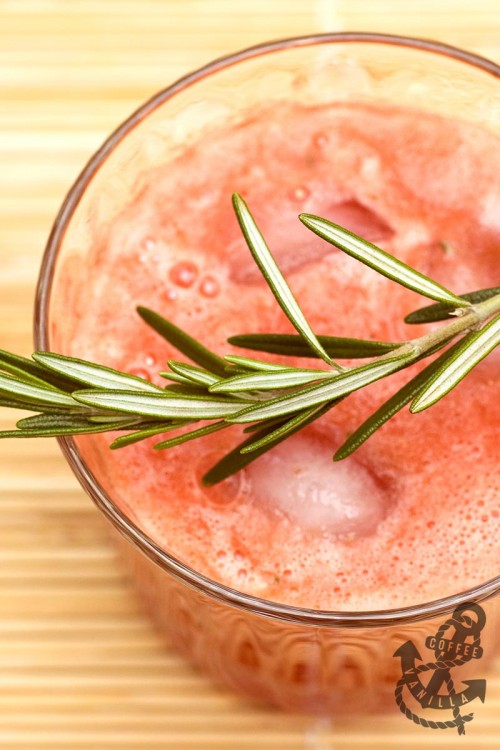 METHOD
Blend watermelon, rosemary leaves and lime juice, add sugar if necessary.
Serve to the glasses over ice, garnish and serve.
Make 4 servings (250 ml each).
NOTES
For children you might want to skip the rosemary, that have quite distinctive flavour…
Or you can make for them strawberry and mint lemonade instead.
DISCLOSURE: This post contains some affiliated links.