Despite the look orzo is not a rice but pasta that is very quick to cook and kids love it.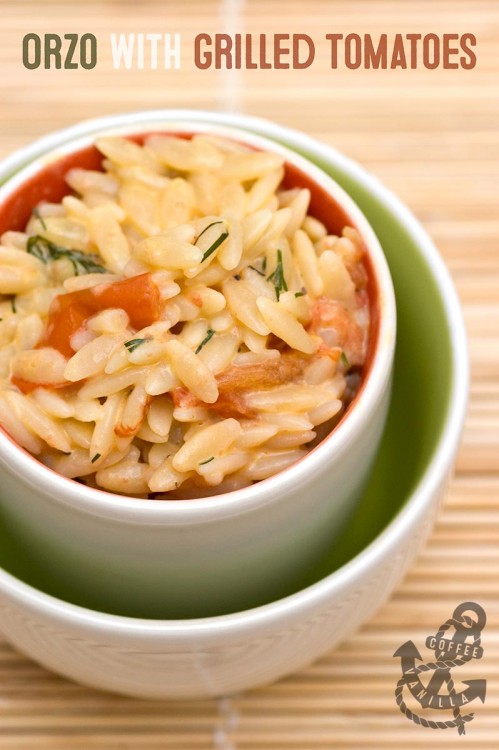 INGREDIENTS
500 g orzo pasta
5 tbs cream cheese
3 tbs fresh / frozen dill
4 large tomatoes (cut into wedges)
sea salt to taste
black peppercorns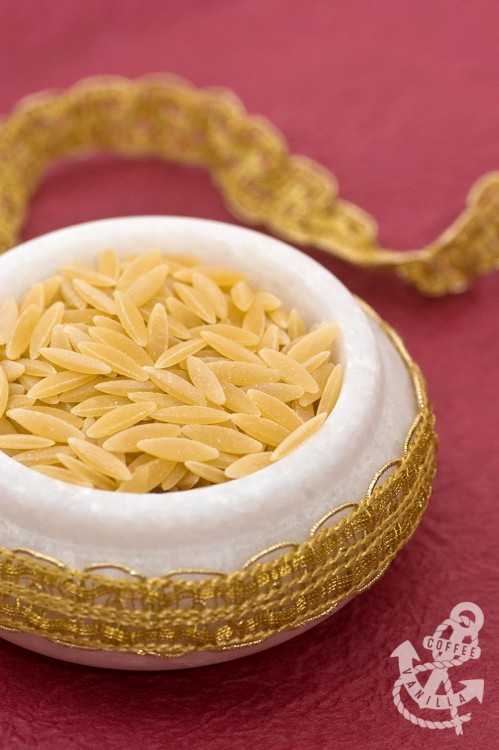 METHOD
Cook orzo in pot with hot water for about 10 minutes, until al dente.
In meantime, when pasta is cooking, place tomatoes on baking tray and grill in the oven with grill option on until soft.
Drain the pasta, stir in cream cheese, dill.
Season to taste with salt and freshly ground pepper.
Serves 4 – 6 people as a side dish or a snack.
NOTES
You can find more fancy pasta shapes here.
More recipes and other ideas for kids.