CUTE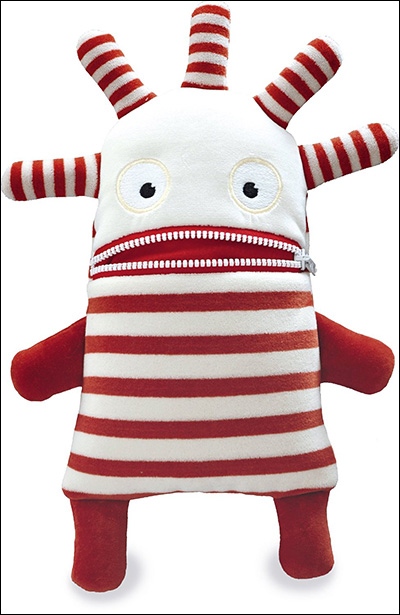 Worry Eater Saggo (£17.74) – very cute and cuddly modern take on worry dolls. Worries are not only told but written and zipped in the worry eater mouth so the parent can find out what trouble the child. Even if the child knows you are reading them it may be easier for them to write something than tell you directly. Additionally worry eaters from Schmidt come in many shapes and colours to match personal taste of the user. Can suit also smaller children as a toy with compartment to hide things, not only as a worry eater. Recommend.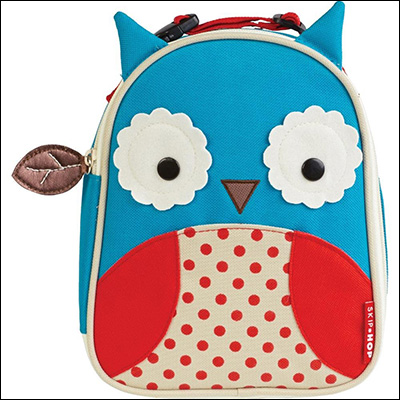 Skip – Hop Zoo Lunchies Owl (£14.00)  – original, sturdy Skip Hop insulated lunch bag (I have seen visually very similar, low quality items on the market). My 3 year old daughter loves is so much that she calls it "cutie pie" and she want to sleep with it… Fully recommended, especially for younger children, older ones may find it a bit too small (it does not fit Lego lunchbox for instance).
SAVOURY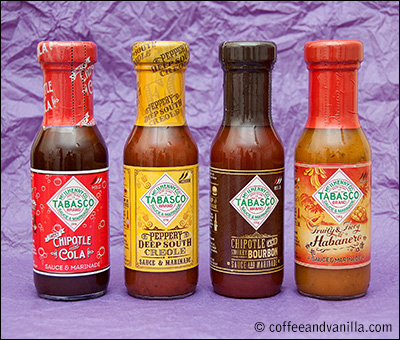 This is exciting new range of versatile sauces, dips & marinades in one from Tabasco available from Asda, Sainsbury's, Tesco and Waitrose (£2.29).
Sweet Chipotle and Cola (for pork & chicken) is an ultimate sweet, mild and smokey sauce for everything to be honest, tastes good on BBQ wings, sandwiches and even rice with vegetables (!)  From the four, this was definitely our family's favorite sauce, everyone from the oldest to youngest loved it.
Peppery Deep South Creole (for chicken) is quite hot tomato based fragrant with herbs sauce good for chicken but also vegetable dishes. Would taste really good as a marinade for chicken skewers.
Chipotle and Smokey Bourbon (for ribs & burgers) – extremely smokey, mild sauce inspired by the jazz clubs of New Orleans. Good with burgers but also oven baked chicken or any meat. My personal favorite.
Fruity and Fiery Habanero (for seafood & chicken) – exotic and really, really hot chilli sauce infused with mango, banana and papaya.  The sauce even smells "hot" and it was too fiery for kids but my husband enjoyed it a lot and he is usually very fusy about his hot sauces. The Fruity and Fiery Habanero goes well with all kind of seafood and fish dishes, especially prawns but also grilled chicken.
SWEET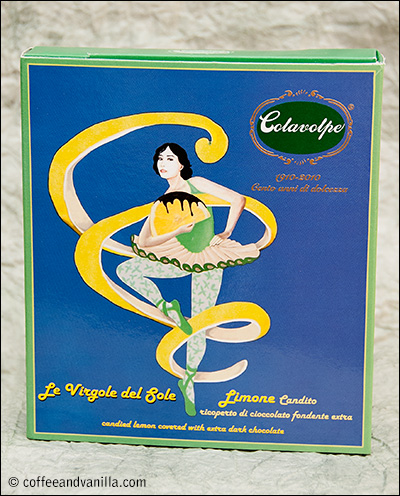 Lemon Virgole (£8.50 / 250 g) – candied lemon peel covered in extra dark chocolate produced in Calabria by Colavolpe family workshop. Personally I'm not a big fan of any candied citruses but both my mother and 3 year old toddler were crazy for those chocolate covered lemons and I can understand why… There is beautiful story behind them too – the syrup recipe used for candied fruits has been divided into three of Colavolpe's children, each of them got only third of the recipe to make ensure the secret is kept safe and they will work together to maintain the family tradition.
GOOD READS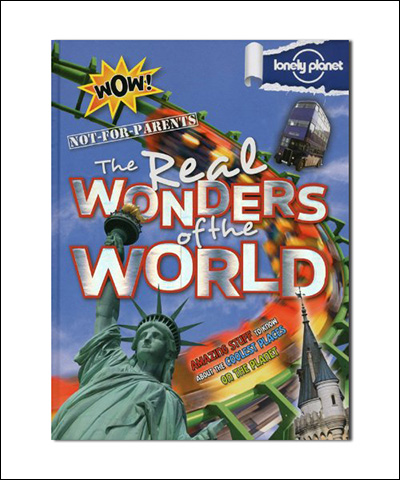 "The Real Wonders of the World" (£16.72) by Moira Butterfield (Author), Tim Collins (Collaborator), Anna Claybourne (Collaborator) Colman Andrews and published by Lonely Planet
There is absolutely nothing I would change in this book. Despite the fact that the book is "Not for parents" as the title states… I have learned so much reading it… I did not know there is a chapel where couples can get married under the Jesus statue in Rio de Janeiro or that there is an man made island out of coast of Mexico that floats on recycled plastic bottles (!) Hours and hours of entertainment guaranteed, one of those books your child will be always coming back to for more information.
HANDY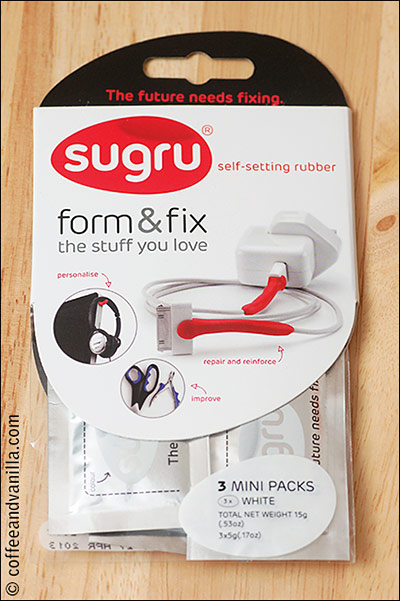 Sugru (£6.99) might just be the greatest invention since the duct tape. I had strong doubts about the claims made before I got to actually use the stuff. Now I am a true convert, to the point of looking for any excuse to use it around the house. It's quite easy to manipulate it into the shape you want. Leave it for 24 hrs and you're done. It is water proof, oven and freezer safe, quite flexible, sticks to almost any material and scent free after drying.
CRAFTY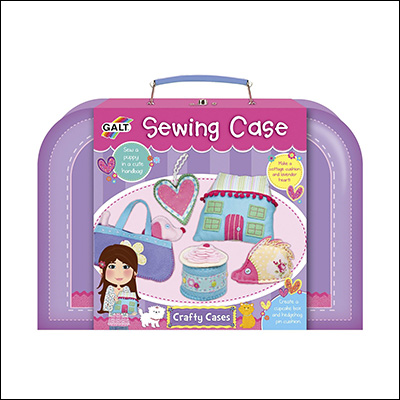 Galt Sewing Case (£10.89) – a good starter set that will encourage children to learn how to sew. My 8 year old daughter loved it so much she has already finished sewing the sausage dog first the very next morning after the set has arrived.  Good selection of sewing materials: fabric, pre-cut felt pieces, wavy lace, pompom trim, buttons, pom poms, 5 embroidery threads, two needles, lavender beads and lot of stuffing fluf. More pros than cons but felt could be of better quality.
USEFUL GADGETS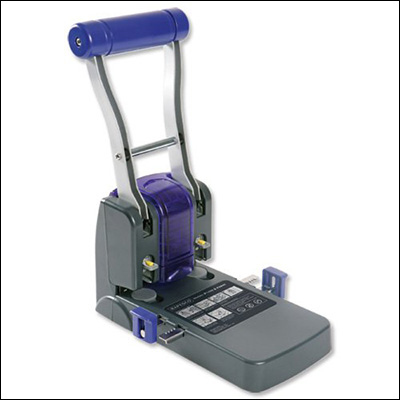 Rapesco Heavy Duty Punch (£52.28) is a good quality punch that can go through many pages of paper with such a ease you may not even realize that it has done the job already while you are still waiting to hear the crunching noise. What surprised me a bit is the fact that it can punch with ease through multiple sheets of corrugated cardboard as well. Something I was hoping for as my kids often need to make holes in the cardboard for their crafty creations.
Since the previous Tried & Tested I also made poppy seed Crêpes Suzette with Grand Marnier from Alexander & James and attended Lights, Camera, Currys! workshop with Dade Freeman organized in Brighton's Media Center by Currys PC World.
DISCLOSURE: Candied Lemon Peel from Vorrei and Tabasco sauces were sent to me for review purposes. Skip – Hop owl lunch bag I purchased myself. Worry Eater Sago, Sugru, Rapesco Heavy Duty Punch, "Not For Parents Real Wonders of the World" book and Galt Sewing Case I have received as a part of Amazon Vine™ Programme and you can find those reviews as well on Amazon website. I was not financially compensated for this post. All opinions expressed here are my own and I retain full editorial control.
Photos of Worry Eater Saggo, Galt Sewing Case, Rapesco Heavy Duty Punch, "Not For Parents Real Wonders of the World" book, Skip-Hop Lunchbag – courtesy of Amazon.co.uk.