Decorated glass pebbles are very versatile and can suit many purposes: decorating, as rewards, as tic tac toes or even to make jewellery and fridge magnets.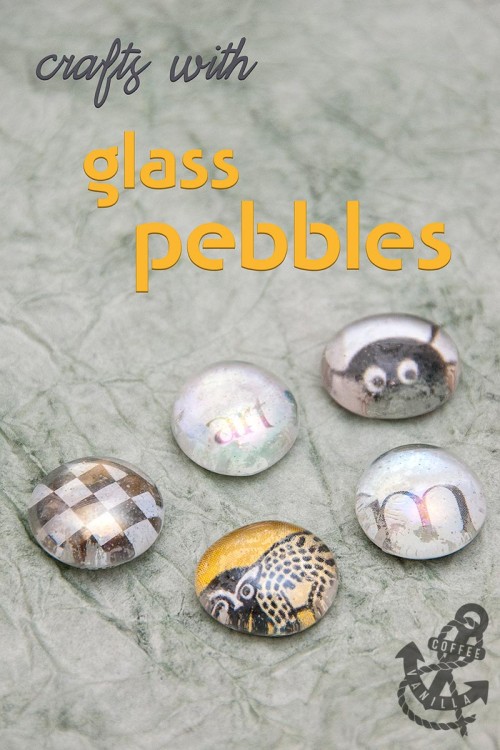 MATERIALS
glass pebbles / glass gems / glass nuggets / flat marbles or however you call them (the transparent, completely clear ones would be the best) £1 / bag of 40+
old magazines to cut out pictures, words, letters
old small, square tin for the "tic tac toe" game
small, round magnets or magnetic tape to make fridge magnets
metal ring findings (about £1 / per 10)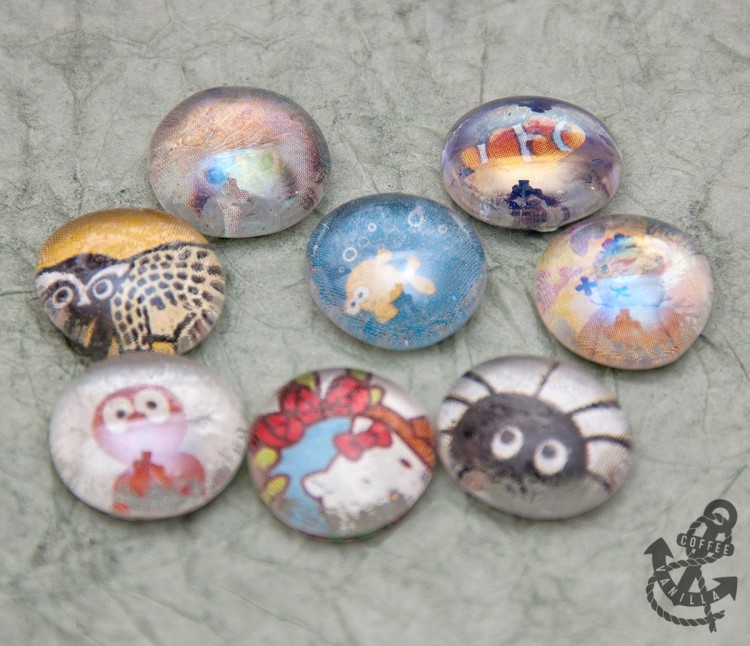 flat marbles decorated with old magazines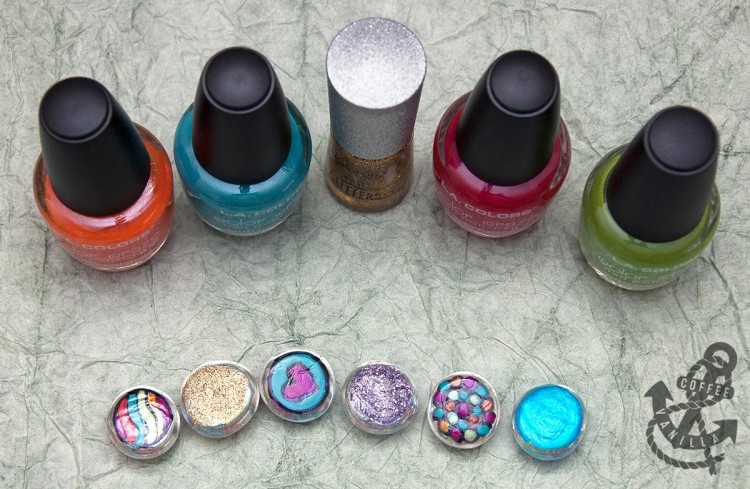 back of glass pebbles decorated with permanent marker and nail polish
EQUIPMENT
scissors
clear, paper glue or even glue stick
all purpose adhesive or even better glue gun for rings and magnets
paper to draw the patterns
permanent markers or colourful nail varnish to paint the pebbles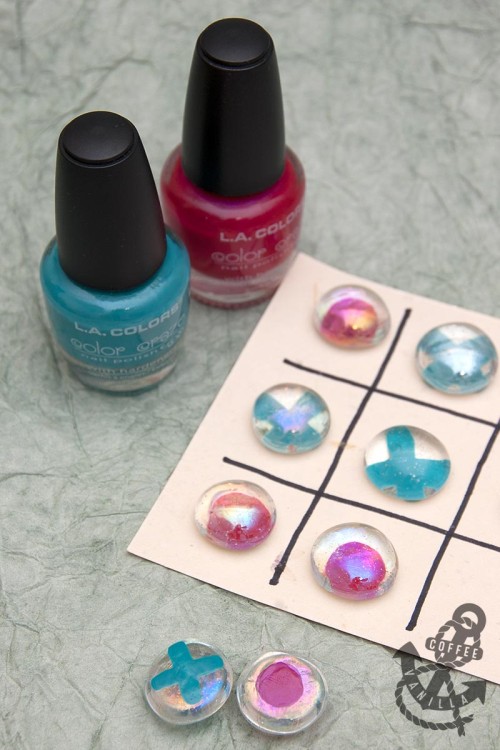 tic tac toe / noughts & crosses game
METHOD
First find designs, patterns or words in the magazines that will fit under the pebble. You can also draw patterns with market on the paper or even paint directly on the bottom of the pebble with permanent markers and / or nail varnishes.
If sticking the design rather than drawing on a pebble, glue the paper, stick pebble and then cut off excess paper with the scissors.
To make magnets simply stick (best with glue gun) the magnets on the back of the decorated pebbles.
To make tick tac toe (noughts and crosses) game use permanent markers on nail varnish to make crosses and circles (5 of each). For the travel version use some little old, square tin as a container. You can also stick small magnets on the back of each counter, this way pebbles will stay in position while plying on the go.
To make the rings stick decorated pebbles with glue gun on the top of ring findings.
Or simply decorate the pebbles and use them as game counters, to stick around the house, give to your friends or collect in a special tin…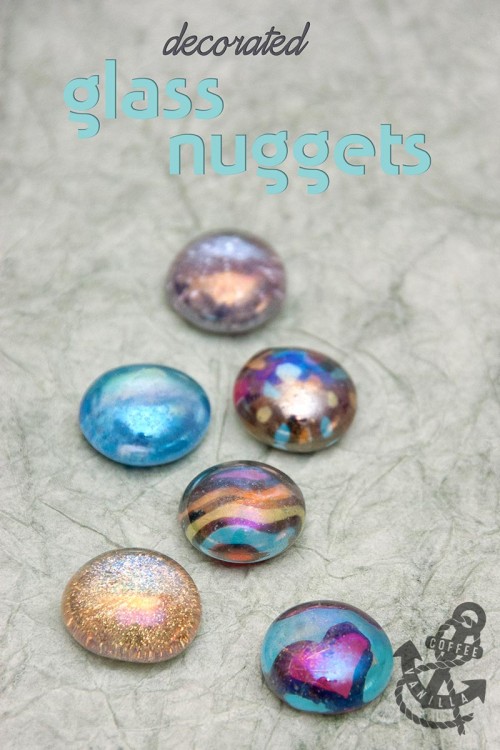 decorated glass nuggets (permanent marker + nail varnish)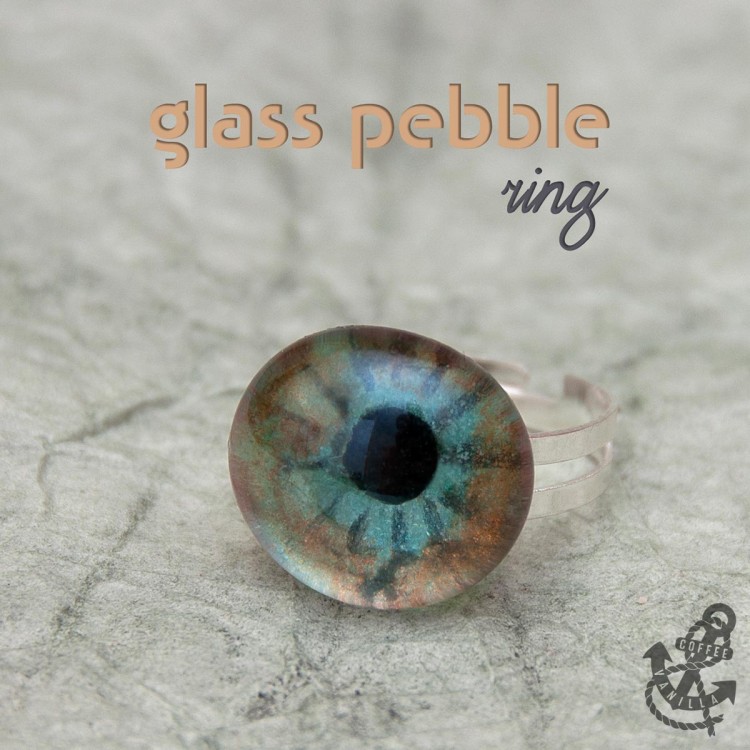 wisdom eye ring (glass pebble + nail varnish + ring fastening)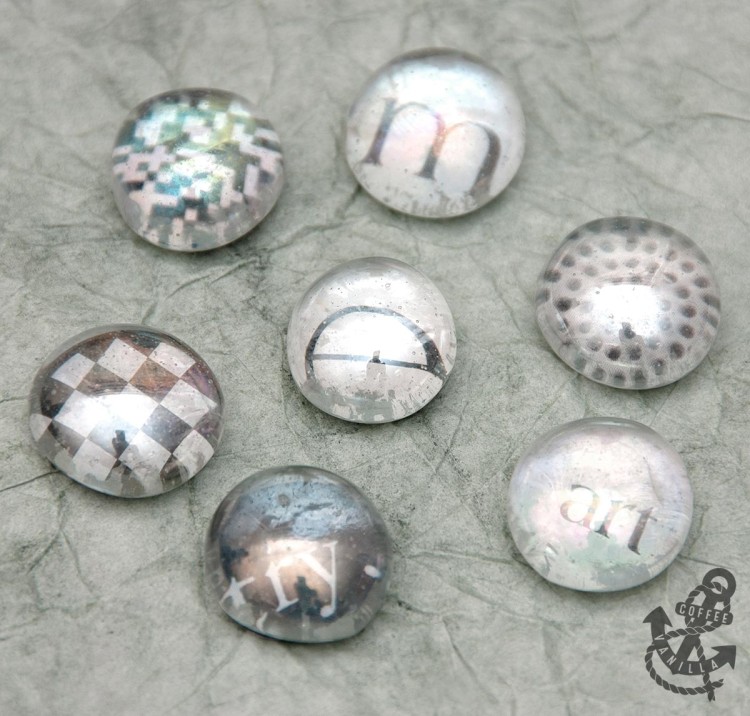 monochrome fridge magnets (glass nuggets + old magazines)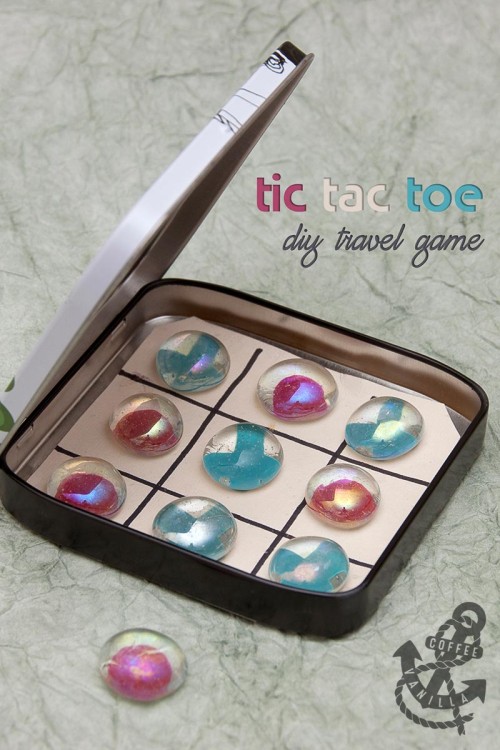 travel tic tac toe / noughts & crosses game in recycled tin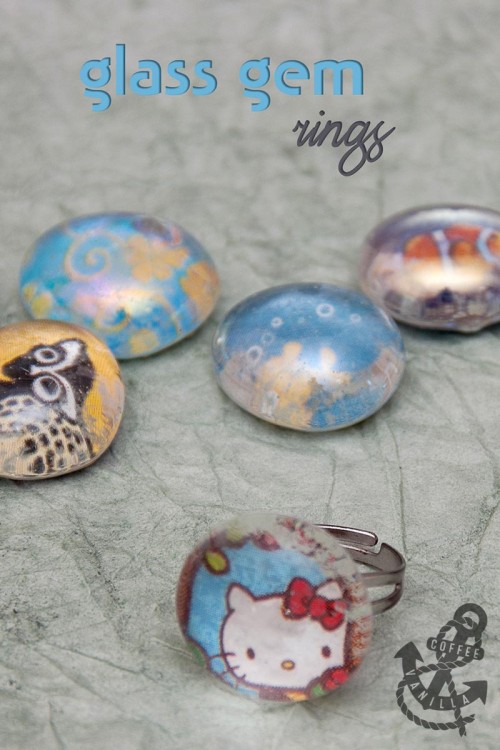 glass gem rings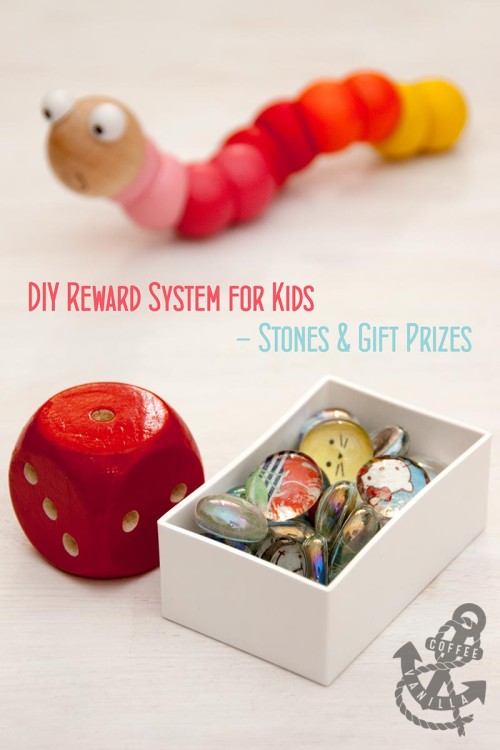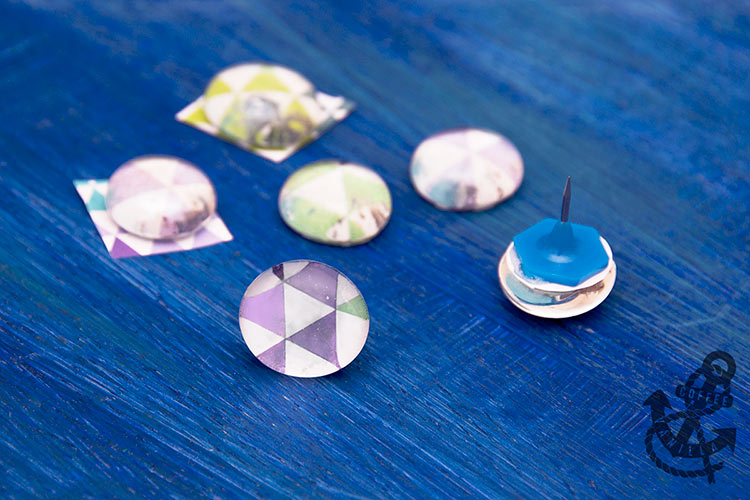 DIY glass gem push pins for the countdown calendar
NOTES
My girls loved idea of decorating the pebbles and we will be definitely making more of them shortly… just waiting for some more supplies.
Pebbles that are not completely clear but kind of shiny / iridescent work better with bold best black & white patterns.