INGREDIENTS
20 – 25 previously prepared poppy seed pancakes
unsalted butter for re-frying
100 g bar of dark chocolate (flaked)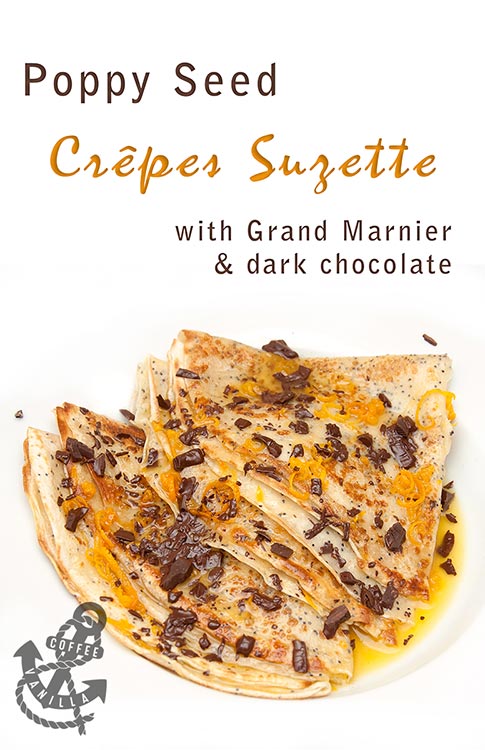 for the sauce
zest and juice of 3 large oranges (I used Navel oranges)
½ golden caster sugar
½ lemon juice
2 tbs of unsalted butter
½ cup orange liqueur such as Grand Marnier cognac (I got mine from Alexander & James)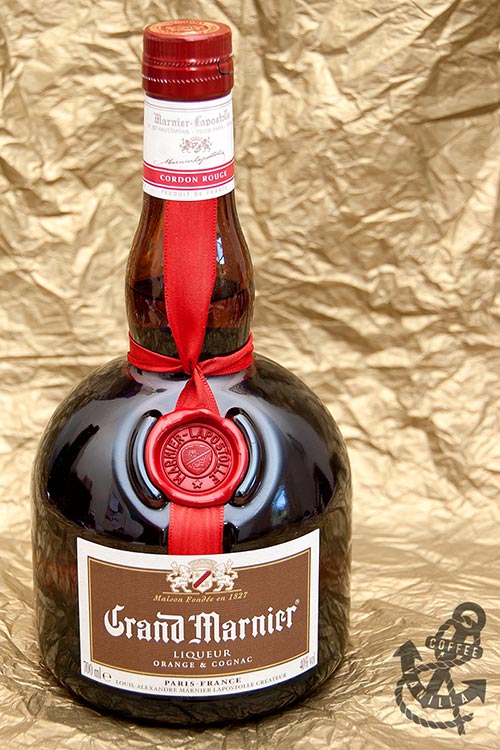 EQUIPMENT
lemon zester
orange / lemon squeezer
non-stick frying pan
saucepan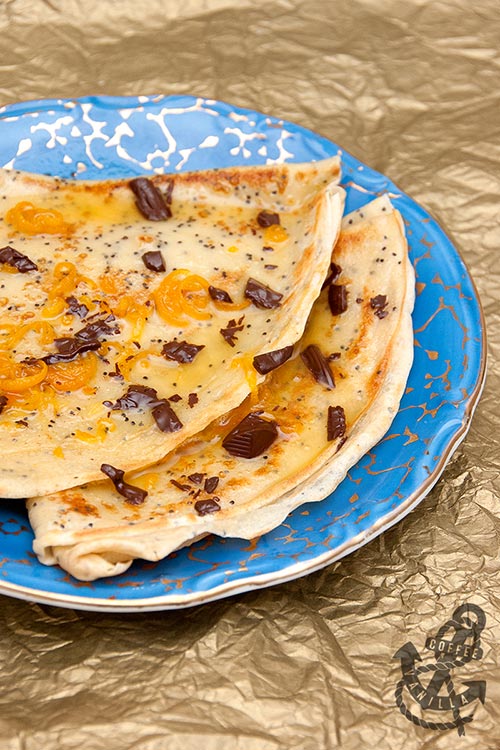 METHOD
In a saucepan place orange peel with butter and heat over low fire for a while.
Add also sugar, lemon and orange juice and cook some more until the sauce has thicken a bit and is all bubbling.
In meantime fold the pancakes in four and re-fry on butter. Share to the plates.
Remove sauce from fire and stir in the liquor.
Pour over the pancakes, sprinkle with dark chocolate flakes, serve immediately and enjoy.
Makes 20 – 25 crepes (allow 2 – 3 per serving).
NOTES
Crêpes Suzette is one of the most famous desserts that originates in Monaco back in 1895.
Originally classic / plain pancakes should be used in this recipe.
For children friendly version pour the sauce over the pancakes before you add the liquor, they will love intense flavour of orange and dark chocolate, my girls enjoyed this dessert a lot (!)
If you are brave enough and want your Crêpes Suzette to be more authentic do not remove them from frying pan, just turn off the fire, add some of the sauce with more liquor, then ignite, shake frying pan back and forth until the flames subside. Use longer matches for this and make sure the bottle with liquor is nowhere near as it may explode.
More Pancake Day recipe ideas.
DISCLOSURE: The bottle of Grand Marnier Cordon Rouge was sent to me from Alexander & James for the purpose of the recipe. I was also compensated for my time to prepare this article, all opinions expressed here are my own and I retained full editorial control.
Please consume spirits responsibly and don't exceed recommended safe alcohol unit limits.